Dallas' dining scene is on fyah right now with the latest batch of these 10 bar and restaurant openings. Dive right in, just don't leave anything flammable near this list.
Lower Greenville
Dallas' ramen craze has spread to the percolating dining hub of Lower Greenville with the June opening of this spot inspired by izakayas, or Japanese lounges. Aside from piping-hot bowls of noodle soups in tonkotsu, spicy miso, and garlic varieties, small plates perfect for stocking up and sharing dominate the menu, including sweet corn fritters, pork croquettes, and the not-to-be-missed crispy pork ears. Wine, beer, sake, and craft cocktails round out the menu in this handsomely sleek, wood-lined space.
Recommended Video
Mac & Cheese With Bell Pepper Bowls, Because Dishes Are the Worst
Uptown
At long last, this year's most hotly anticipated restaurant -- an Uptown offshoot of the Austin original and Houston sibling -- has opened its doors. Uchi serves up its famed slate of high-quality Japanese-inspired seafood, like the raw uchiviche and the hot rock Wagyu or scallops, but also a short list of exclusive-to-Dallas specialties including the duck nabe and the oh-so-Dallas gyutoro, a beef shortrib that's been braised for 72 hours. Maki rolls are on point, as is the sake list, and don't forget to wrap things up with the legendary fried milk dessert.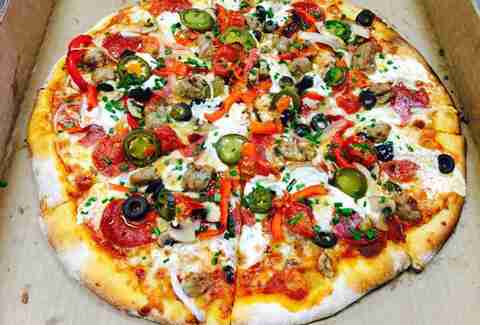 Lower Greenville
This handy new late-night pie joint comes courtesy of the folks across the street. The owner of Vietnamese hotspot DaLat was jonesing to bring a pizzeria to life and found an ideal location a stone's throw away when Pastazios Pizza closed. Now ZaLat dishes out New York-style pies that can be as simple (cheese and pepperoni) or as crazy as your post bar-crawl cravings demand (like the Reuben or the super-spicy Hottie). The strip mall eatery stays open 'til 4am and also delivers; note that if demand is incredibly high, ZaLat may send your pizza via Uber at an upcharge.
Design District
The partners behind Design District powerhouses Pakpao and Oak have now graced the neighborhood with serious regional Mexican cuisine. El Bolero's wide-ranging, from-scratch menu features raw bar selections, appetizers (think guacamole, elotes, and flautas), soups, salads, quesos (plural!) and mains from all across our neighbor to the south, including crab chiles rellenos, chicken with pomegranate mole, and lobster fajitas. The buzz-worthy tacos are enveloped in fresh tortillas handmade on-site.
Plano
Chef-restaurateur Kent Rathbun, everyone's favorite local Iron Chef veteran, expands his footprint in Plano (Jasper's is also there) with this burger and BBQ joint seemingly bent on stuffing diners to the gills with fine smoked and grilled meats. Beef and pork rule the menu, with a grilled pork loin rack and pepper-crusted Wagyu brisket among standouts. But turkey breast, ginger-citrus rotisserie chicken, and wood-grilled fish can satisfy (somewhat) lighter appetites. Burgers range in style from classics to a Greek-style lamb burger to a cilantro turkey burger. All of it just begs to be paired with picks from the craft beer and cocktail menus, but you may opt to do like the menu says and ask about the bourbon flights.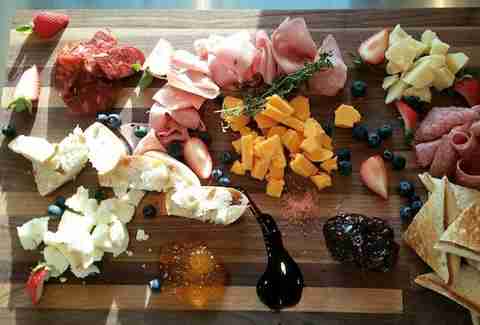 Oak Cliff
Making a home in the burgeoning Sylvan Thirty complex, CiboDivino brings a cool Italian market/grocery/bar concept to West Dallas. Not only can you do your weekly food run among offerings of fresh ingredients to whip up at home, you can also pick up sandwiches and prepared entrees and sides from a refrigerated case on nights you don't want to cook. Feeling ultra lazy? Pull up to the pizza oven, grab a seat, and make an evening of noshing on pie and vino from among the hundreds on hand.
East Dallas
Promising fresh, fast, and casual fare, this bar-restaurant popped up in the former home of Glass Boot Biergarten. Luckily, you can still get your draft beer fix here no problem, with local brands aplenty on tap and in cans. All signature cocktails go for $9, and wines by the glass are $7 or $8. The edible side of the menu features mostly sandwiches, ranging from the fried green tomato-centered High Fives BLT to a beefy French onion dip. Salads, meat, cheese boards, and sides like tater tots and potato salad round out the offerings, all of which taste best eaten from the expansive wood patio out front.
Lower Greenville
This storefront -- an offshoot of its sibling location on University Blvd -- is a quaint, French-flavored change from the bustling bars and restaurants in this booming neighborhood. There's a multitude of European pastries like breads, croissants, and caneles, much like the original shop, but this one also serves quiche and classic sandwiches like the croque monsieur and ham and cheese on a baguette. Save room for sweet baked goods and a cup of espresso.
Deep Ellum
The team that brought you Downtown gin and oyster bar The Mitchell has launched a bespoke lounge-restaurant nearby in Deep Ellum. This swank space specializes in global street food-inspired small plates, with influences from Europe, the Mediterranean, and Asia -- think empanadas, beef satay, and chermoula-marinated shrimp. It's easy to settle into one of the comfy-cozy, cushioned booths and order a mess of bites as well as beverages from the curated beer and cocktail list. Don't deny yourself!
West Dallas
The flavorful cuisine of Mexico City is the inspiration behind the eats at this recent addition to restaurant incubator Trinity Groves. The concept and menu are the brainstorms of a chef and a partner from TG neighbor Casa Rubia, so you know the kitchen craft will be solid. Tacos of all stripes (pastor, suadero, carnitas, bistec, and more) are the star of the show here, and you can even order them family-style, to be filled with Veracruz leg of lamb or braised pork shoulder. Sugar Skull can also boast a notable first at TG: it's the first eatery here to serve breakfast as well as house-made Mexican sweet bread. Sounds like one-stop, dawn-to-dusk dining just became a thing in West Dallas.
Sign up here for our daily Dallas email and be the first to get all the food/drink/fun DFW has to offer.