This has easily been one of the most exciting years to be an eater of all things in Dallas. Across the city we've seen an explosion of new bars and restaurants -- especially over in Deep Ellum -- with knockout dishes that range from late-night falafel to Nantucket scallops.
Narrowing down the list of excellent contenders was not easy, and left us with plenty of great entrants that just missed the cut. Take for instance, Hash House a Go Go, a by-a-hair runner-up in the 'burbs, which throws down titanic chicken pot pies and Belgian waffles, and Butcher Board's freshly carved sandwiches. Sixty Vines, the impressive wine-on-tap joint in Plano that just opened, has a juicy, remarkable burger. Even in late 2015 a handful of new restaurants opened that were staggeringly good, like The Theodore, which boldly challenged the sadness of mall food, and in the middle of a strip mall in Lake Highlands, Resident Taqueria began serving some of the smartest tacos in the land.
Recommended Video
Proof That Iceland's Ring Road Is the World's Most Beautiful Road Trip
All things considered, it's been a fine year for eating and drinking in the city. As we prepare for the new year to come, here are the eight new and best restaurants of 2016 in Dallas proper to indulge in:
University Park
The first thing that'll happen at Nick Badovinus' is you'll be transported. You'll smell the sea brine of freshly shucked oysters (get "Nick's Picks" for an array of beautiful things), and imagine the clunking sound of a boat against the dock. The Pacific Northwest-inspired spot is upscale, but never short on fun: Goldfish (you know, the yellow crackers) are served in lieu of bread. There's clam chowder, stunning raw crudos, and Alaskan King crab that'll blow your Gorton's fisherman beard clean off. Sit at the bar and grab a cold beer while you wait for a table in this cozy spot.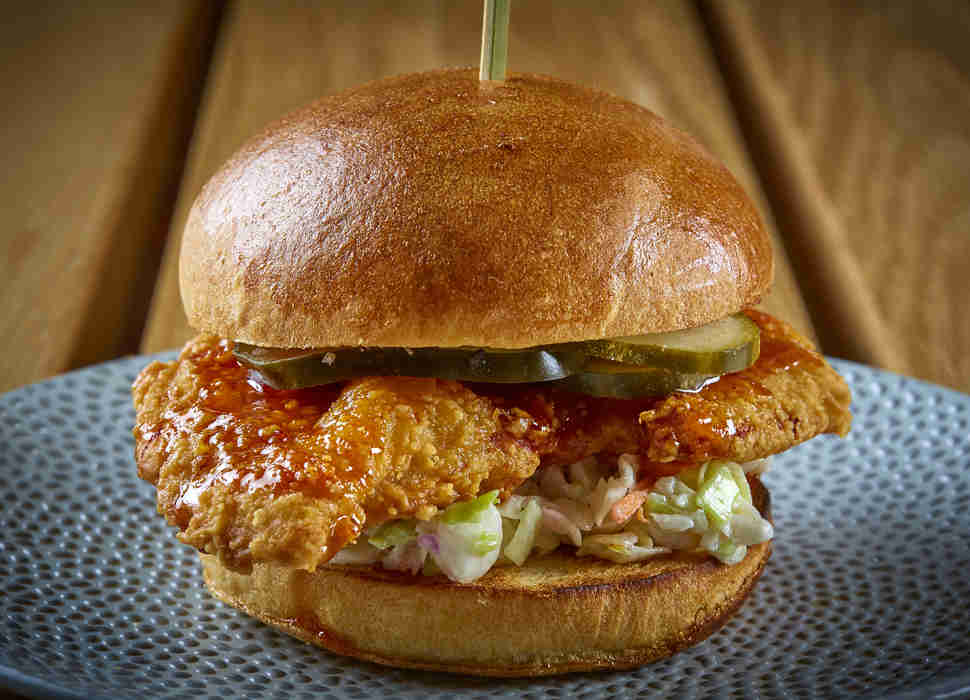 Oak Lawn
Here's a vibrant, arboreal-themed bar and restaurant from the chef who brought you delicious, delicious meats at University Park's Front Room Tavern. There are Lord of the Rings-like "trees" bursting up from the tables, deviled eggs with pickled mustard and crispy leek, and a foraged mushroom pizza. The cocktails are delightfully tree-themed as well, like the Orchard and Vineyard (tequila with blood orange liqueur and citrus) and the Shrubbery (bourbon, peach shrub, lemon). Or try a cocktail punch, like the Grove sangria pitcher, which serves four-to-six. And if that's not enough, on the last Sunday of the month, they also host Drag Brunch, a fabulously boozy celebration with performances.
Oak Lawn
Chef Julian Barsotti is now three for three. Carbone's Fine Food and Wine, his Sicilian-inspired joint, has some of the best red-checkered-tablecloth fare in Dallas; Nonna, his upscale joint, is sublime; and now Barsotti has added Sprezza to his reputable roster. Inside the modern, chic spot, there's octopus served with geometrically pleasing romesco, or, simply, spaghetti and clams. The pizzas turns heads -- dive into a fennel sausage pie, or the spicy salame -- and for all that is holy, get a good bottle of wine. Barsotti is slowly planting his flag as the Italian king.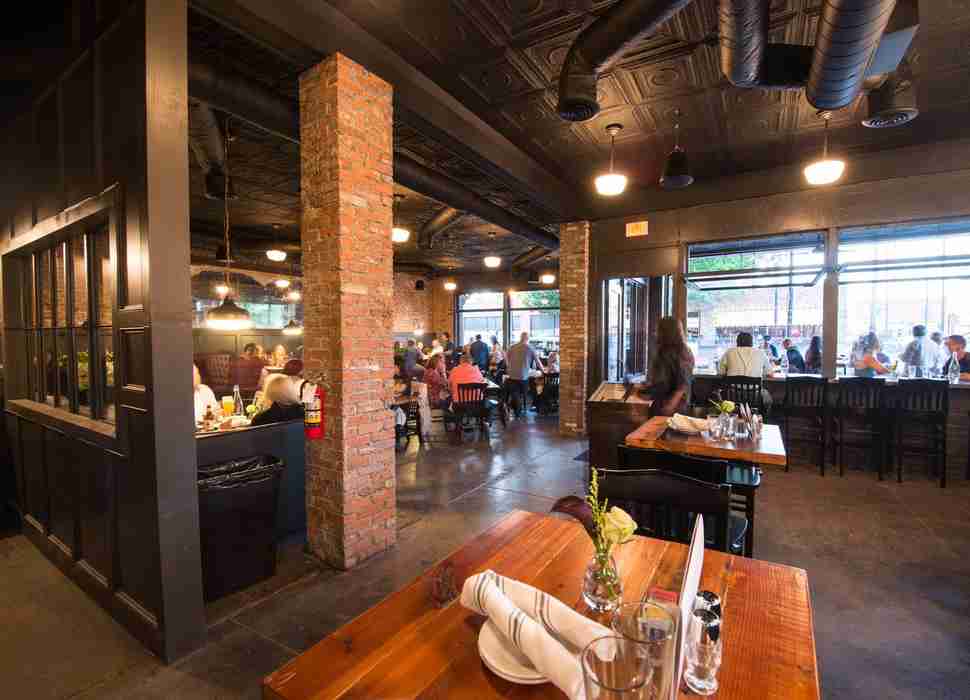 Deep Ellum
One of the hardest working bars in Dallas is Independent Bar and Kitchen. On Facebook, Executive Chef Andrew Dilda often announces his test kitchen's specials, like wintery goulash and short rib mac & cheese. Inside the bar, where dark woods and bricks give it a modern pub feel, there's pork knuckle braised in beer and some of the best scotch eggs in Dallas. It's sophisticated, but entirely unpretentious. Like any great pub, there are killer Belgian and German beers to wash down your spaetzle.
Uptown
At this casual eatery, resting right above the spectacular Uchi, creativity is on full display. Executive Chef Angela Hernandez features dishes that pop and dazzle like a good pepper. You'll find yourself wanting two more orders of the hot fried chicken bun or the blistered shishitos, which will never go out of style at Top Knot. The cocktails are extraordinary, and they've recently debuted an exciting daily happy hour (it's not the cheapest spot on the list) that features a double cheeseburger for five bucks.
Farmer's Market
You deserve a good, comforting, warm food hall meal after this year. At Dallas' rebooted Farmer's Market, Laili is serving up "Silk Road" fusion -- think dumplings in tomato sauce and chicken korma -- helmed by two chefs from Afghanistan and Turkey. Chefs Afifa Nayeb and Nevin Kaya put down fiery dishes that'll light up your head like the Rockefeller Center Christmas tree. There are also painterly macarons, ice cream sandwiches, and egg skillets for brunch that are belly-warming and damn healthy.
Oak Cliff
Neatly situated between a tire shop and a catfish joint, there's one of the most minimalist, authentic taco spots in Dallas. The name is quietly announced on the red door: Trompo. Inside, the restaurant is stark and plain as it gets. The menu's propped up against empty walls, the ordering window a thin slit somewhere in the middle. And on that menu, the tacos are the star. Pork, loaded with paprika until it's a bright red, is sliced off the namesake vertical spit and topped with fresh cilantro and onions. It's spectacular. There are also quesadillas, and an "evening taco menu" that features smart and delicious vegetarian options like poblano peppers and paneer. Trompo's signature taco was also named "Taco of the Year" by Bon Appétit.
Sign up here for our daily Dallas email and be the first to get all the food/drink/fun DFW has to offer.