Much like pickup trucks, barbecue, and football, Texans take their Tex-Mex seriously (after all, 3/5 of "Texas" is half the name!). Do you have salsa and margaritas running through your veins? Are you almost as irritable when you haven't had your fajita fix as you are when the Cowboys lose? Then you need to get yourself to one of these 11 Tex-Mex joints guaranteed to deliver the goods. Unlike the Cowboys (fingers crossed). 
Oak Lawn
Avila's has been a Dallas staple for the past 25 years. The home-style dishes taste like they were made by the Mexican Grandmother you never had (unless you have one, in which case, it'll be familiar!). The salsa is on the spicy side, but you can always wash it down with one of their spot-on house margaritas. Just remember you can only use the "I'm only drinking this many margaritas because it's so spicy" excuse a few times before you're suspect.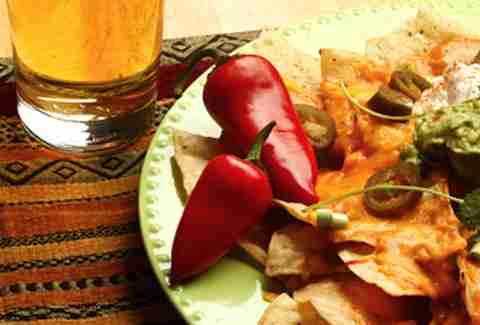 Plano
"Norte" means "north" in Spanish, and that's exactly where you will trek to enjoy this excellent Tex-Mex. The turquoise blue building resembles a Mexican pueblo that you journeyed from afar to reach, which is partially accurate. But after one bite you'll understand why you have made the quest. Order the chicken enchilada verde, and tear into the roasted chicken topped with fresh, homemade green chile tomatillo sauce and queso fresco. See? That drive wasn't so bad after all.
Uptown
Located in an old house on the corner of Lemmon and Oak Grove sits Manny's Uptown. Manny's is known for its fajitas, brisket tacos, and spicy pica-pica sauce -- but mostly for their swirl margaritas. Be sure you're at least a few tacos deep before you attempt to drink more than one. This is important.
Greenville
This family restaurant has been in business since 1976 and the original Greenville location is a Dallas landmark. It seems everyone's addicted to their award-winning margaritas and crave-worthy salsa, including the Dallas Mavericks, the Dallas Cowboys, and even the Texas Rangers, who use them as their preferred caterer. Beware, after you try it you soon may be "desperado" (!) for it again and again.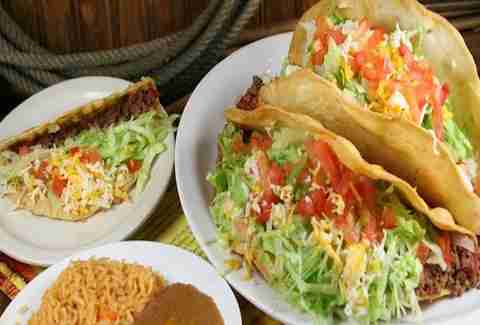 Design District
In 1972, Los Lupes opened its doors to its first Dallas location. Today, there are multiple locations across Dallas. The name comes from having a child named "Lupe" in all three generations. Aside from all the Lupes, what they also have is delicious Tex-Mex. And who can argue with that? They've been churning it out for the last 40 years to happy patrons.
Oak Lawn
This restaurant is so good it was even featured in National Geographic in the '80s. Yes, really. Why? Herrera's made (and still makes) kick-ass Tex-Mex. The original location was housed in a 1930s adobe building and was BYOB, which resulted in lines wrapped around the door and some interesting stories and... parties. Today, they've moved across the street, and while there's no BYOB, they still serve up the same excellent food that put them on the map, literally.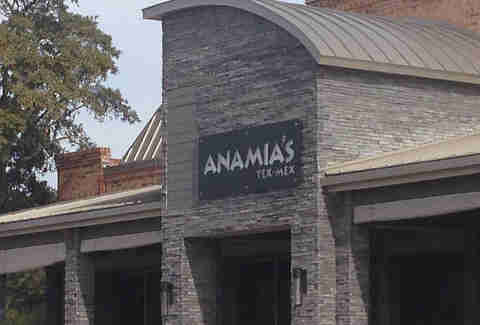 Plano
This Plano location is sleek and offers an impressive bar and lounge area. The food here is so good you won't want to forgo it, but after a few top-shelf margaritas in the lounge you might forget why you originally came there. To eat. Resist the temptation to do that and order the sizzling fajitas, then cool them down with the fresh guacamole en molcajete, made right in front of you.
Oak Lawn
This family-owned-and-operated gem has been a go-to for savory Tex-Mex since 1969. Just ask some of its famous patrons, like Jack Nicholson, Bill Clinton, and more recently (and most importantly), the esteemed Dr. Phil. Try the breakfast served all day, and order the huevos rancheros -- that's "eggs ranch-style" to you non-Texans out there.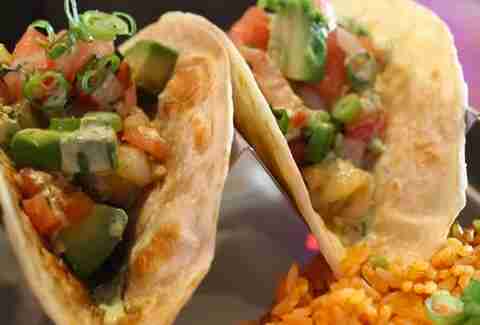 Oak Lawn
Cyclone Anaya was a successful pro-wrestler in the 1950s, and after several championship titles, a marriage, and five kids, he decided to conquer something else -- a Tex-Mex restaurant. Forty years later, they've been serving up homemade recipes to the masses in three different locations. Try the tacos al carbon and order the Tequila flight.
Multiple locations
Fresh tortillas, mouth-dripping mesquite-grilled steaks, and warm salsa are a few items that make this a must-try. The salsa is so good, patrons even order it by-the-case, and you might follow suit after you taste it. Try the carne guisada, and top it off with a Mercado Classic, made with gold tequila, triple-sec, and their famous Mercado Mix.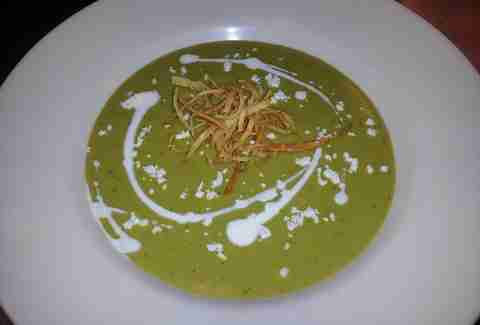 Richardson
This tucked-away neighborhood favorite is just like an "amigo": there when you're hungry and there when you need a drink. Owned by brothers Frankie Jimenez, Augustin Jimenez, and brother-in-law Manuel Sanchez, they have never advertised, but the family-owned restaurant has grown successfully via word-of-mouth. With delicious hand-made tamales, mole, and margaritas, it's easy to see why. It is now your duty to invite your actual "amigo" to dinner. Seriously, it's been a while.
Sign up here for our daily Dallas email and be the first to get all the food/drink/fun DFW has to offer.