Many animals gloriously died in the making of this restaurant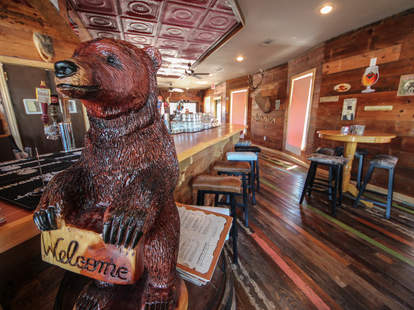 Upping the Bishop Arts District's game by bringing a shton of... game... to the table, Waldron Lodge is a testosterone-pumping purveyor of meat, fish, and beer, set in a classic hunting lodge with taxidermy-rich walls and a sand freaking volleyball court in back.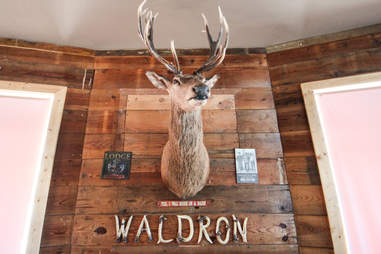 This place is teeming with dude, from photos of old men with big guns, to this deer. Hell, this is the kind of place you'd expect to see a piece of wood with John Wayne on it...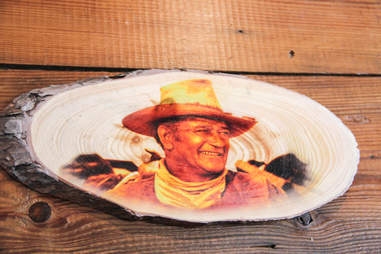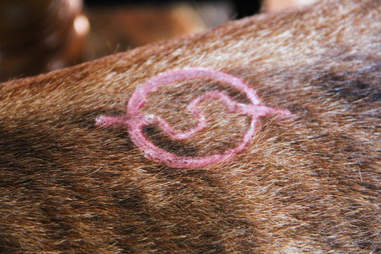 Even the furniture's manly: the bar's made from a fallen cedar tree they finished off themselves, and on the stools, you can still see ranch branding marks on some of the cowhides.
The back patio's got plenty of room for outdoor eating, drinking, and sand volleyball playing, plus in the Winter there'll be firepits, making the volleyball that much more awesome/deadly.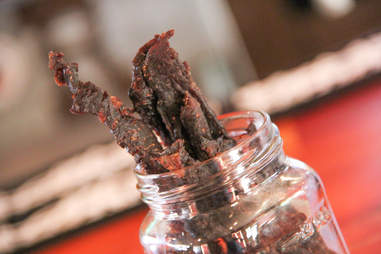 The menu's all been done by a dude who went from pre-med at UTA to Cordon Bleu training ("The biggest difference is now I get to eat my patients!"). One of his awesomest specialties? Mason jars filled with seasonal jerkys (during Christmas they'll have reindeer!), including this buffalo that's properly salty and tough after all those Super Bowl losses.
Also: wild boar sandwiches and burgers like this guy made outta bison.
Or you can go ultra-gamey with duck tacos or a cheddar jalapeno elk sausage loaded with green chiles, pinto beans, and Cotija.
Wild fish? Checked off in the form of seared salmon over fingerling potatoes and a tomato sauce with (yawn) pancetta bits.
And, duh, you can wash it all down with a dozen taps of craftiness like Lawn Ranger, Goose Island, Buried Hatchet, and Breckenridge. Assuming, of course, you're game for beers.