Did you make it to Dallas' best new bars and restaurants from 2014 yet? Better get on it, because your to-eat and to-drink list is growing longer by the day. Here are 10 new spots that've debuted this winter, all of which merit some real estate in your belly:
Design District
While Rodeo Goat is not new, it IS new to Dallas, representing one of the better burgers you'll find in DFW, which is why the Fort Worth original simply wasn't enough anymore. Their burgers are top-notch and inventive, with creations like the Sugar Burger (candied bacon, grilled peaches, caramelized onions, jalapeño jam). Backing the burgers is a solid, Texas-heavy craft beer arsenal and something called "Cheese Fries Surprise," which... you don't want the surprise ruined, do you? Just get it.
Highland Park
At Henry's, you'll find a somewhat fancy-yet-welcoming ambiance befitting its Highland Park locale, but more importantly, you'll find well-crafted, interesting cocktails like the Sanchez Gimlet (blanco tequila, fresh arugula, lime, lemongrass). Also important: the food you'll be enjoying with said cocktails. Look for goodness like maple bourbon meatballs with fennel slaw, a "marrow-spiked" burger, and bowls of Texas pho (spoiler alert: brisket is involved). If you were wondering if there happens to be a brunch with al pastor Benedicts, you wonder really specific things, but you are also in luck.
Bishop Arts
Bishop Arts isn't exactly lacking much in the food and drink department, but a dedicated bar/brewpub was just the ticket for this ever-evolving neighborhood. A small (go figure) unassuming spot that offers up exquisite Southern-accented dishes from a former FT33 sous chef to pair with house-brews like a black pepper pilsner.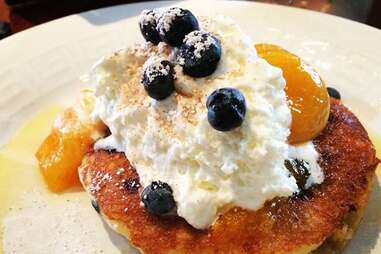 Plano
Here's one for the 'burbs! That's right, Dallas' most coveted brunch spot is packing up it's minivan and heading North. Smoke is an absolute must for brunch, whether you are there for the blueberry pancakes with vanilla poached apricots, a Bloody Mary, or brisket hash (or all three!). Of course, there's also nothing wrong with heading in for dinner and a big ol' rib or some brisket in non-hash form. Plano has to be quite pleased.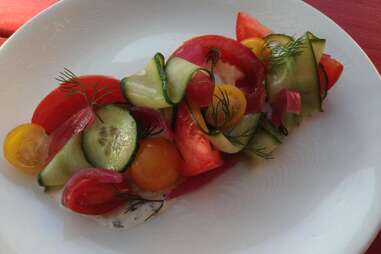 Lower Greenville
Located near older sibling HG Sply Co., Remedy's dishing out a good bit of old-school Southern charm. The chef (The Grape vet and former Top Chef-testant Danyele McPherson) has crafted a contemporary-yet-soulful menu dotted with the likes of jalapeño-chive hush puppies with hot sauce butter, a crispy cured pork belly BLT on griddled challah, and confit fried Amish chicken with sour cream & chive mashed potatoes. Handcrafted sodas made with house syrups are a welcome addition to everything from cocktails to egg creams. And you'd be crazy to skip out on dessert, because dessert is pie, and pie options range from Orange Dreamsicle to Salted TX Honey. If you have some weird pie aversion, there's also a bevy of ice creams for sundaes (or if you're smart, to go with pie!).
Addison
Addison is sort of blowing up right now. Neighborhood Services opened up, they brought in a Whole Foods, Hopdoddy, Yardhouse... you name it, and Addison probably just got it or is going to get it. In fact, they've now brought in an iconic Windy City sandwich: Al's #1 Italian Beef. For the uninitiated, an Italian beef sandwich consists of thinly shaved, Italian-spiced roast beef that slow-cooks and then chills in a hot tub of it's own juices. Said beef is laid into a soft roll, and if you like, they'll add some giardiniera (spicy pickled veggies), and an extra ladle of that juice. If you're hardcore, they'll even dunk the whole damn sandwich in -- which is messy, but amazing.
Lake Highlands/Upper Greenville
A solid little neighborhood bar for the area, Bar Louie is serving up old-fashioned bar food and plenty of cocktails with an emphasis on martinis. They are very much known for their happy hours, during which this particular location (there are a few others around DFW) offers $3.25 drafts, $4.25 wine, $5.25 martinis, and half-price flat breads and select appetizers.
Lower Greenville
New to Dallas, Muscle Maker aims to cater to both your taste buds and your health, priding itself on creating your favorite foods in a healthy way, thus tricking you into living longer. They also put their money where their mouth is by providing all nutritional information next to every dish they offer -- which, yes, includes healthier takes on everything from chicken nuggets, to cheeseburgers, to fajita wraps. And (no surprise), protein shakes are also on offer.
Bishop Arts
Your eyes don't deceive you, this is an entire restaurant devoted to the art of grilling cheese. And yes, if you want a nostalgic American cheese on white, they can do that. But it doesn't stop there. For instance, you have the "Spicy Two-Pork," which is grilled sourdough, honey compound butter ham, bacon, Swiss, cheddar, and spicy jam. You could also grab the "JK's Favorite," which comes with Parmesan-crusted sourdough, American, Cheddar, Gruyere, crumbled bacon, and Dijon mustard. They're even doing grilled cheese for dessert, like a raisin bread-mascarpone number with vanilla ice cream. Now if only they had beer. Oh wait, they do! Twenty-three taps, to be precise.
Sign up here for our daily Dallas email and be the first to get all the food/drink/fun DFW has to offer.