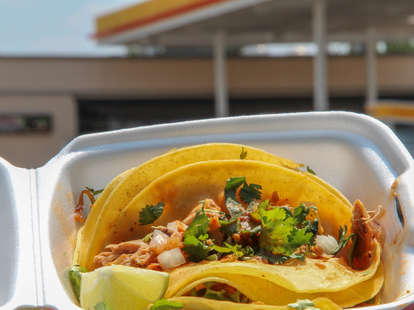 Aaron Miller
Aaron Miller
Fact: Odontophobia is the fear of teeth. Way-Better Fact: Dallas has a lot of gas station taquerias, most of which serve tacos that cost less than a single gallon of gas, and some of which actually taste awesome. To prove it, we drove from gas station to gas station until we came up with this list of Big D's five best.
Taqueria La Salsa Verde
14225 Coit Rd; Far North Dallas
What your car's having: Chevron
In case you don't want to splurge on the crazy-expensive fajita tacos (DO YOU THINK MONEY GROWS ON TREES OR SOMETHING?!?), most of the tacos are only a buck. Also, the delicious and crazy-expensive fajita tacos are actually only $1.40. (OH. SORRY.)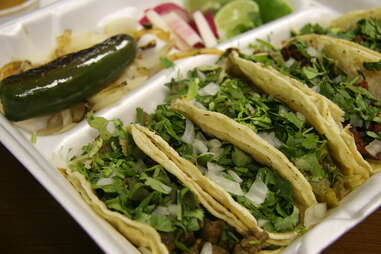 Taqueria La Tejanita
6769B Abrams Rd; Northeast Dallas
What your car's having: Conoco
While your car's guzzling down fossil fuels (sorry, environment), you'll be guzzling down tortillas stuffed with barbacoa, chorizo, and even cactus (!!).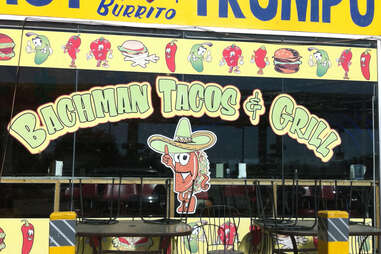 Bachman Tacos & Grill
3311 W Northwest Hwy; Bachman Lake
What your car's having: Chevron
Two things you need to know about Bachman's: 1) trompo tacos with perfectly juicy pork sliced right into your tortilla, and 2) Michelle won't be there.
Fuel City Tacos
801 S Riverfront Blvd; RL Thornton
What your car's having: Gulf
Maybe Fuel City is Dallas's most popular gas station taco joint because they're so tasty. Maybe it's because there's also... a car wash!! Or maybe it's because it's a legit 24hr taqueria that also does amazing breakfast handhelds. Or maybe none of those are maybes.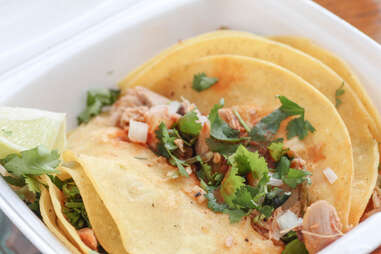 Unnamed Tacos
101 Industrial Blvd; McKinney
What your car's having: Shell
Ya gotta give respect to any place that's so confident in its food that it can't even be bothered to name itself. Ya gotta give even more respect when said place is doling out flavorful lamb barbacoa and chicken tacos with mad kick.