The same Chicagoan folk that brought you Park Tavern and Primebar have just touched down in the Design District with Central Standard, a casual, beer-backed spot based on the one thing Chicago and Dallas have in common: not having a baseball team in the playoffs the Central Time Zone (and not having a baseball team in the playoffs).
Recommended Video
The Most Overlooked Sauce in American BBQ
The interior's got three main areas: a lounge area, a wood-lined main dining area with "artsy" photos of women (the real kind, not the ones you used to hide from your mom), and this study, filled with none of the things you'd expect to find in a study (Professor Plum, the revolver, a secret staircase to the Conservatory), and plenty of things you wouldn't (fencing masks, and uh... yeah, mostly just the fencing masks).
THANK GOD THEY HAVE FENCING MASKS!!!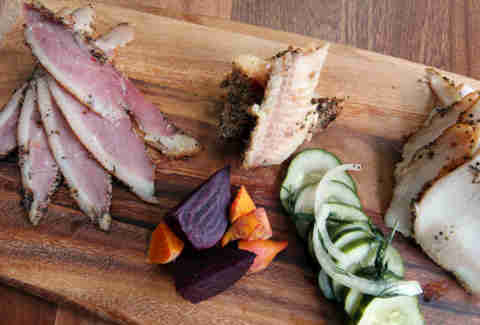 Whet your app-etite with Angry Birds Star Wars, and your app(no dash!)etite with this chef's plate loaded down with a daily evolving pick of meats and cheeses.
Or get a bit more serious with these BBQ pork wings that come with spicy peanuts.
Once things get, like, serious serious, though, it's time to go for the blackened ribeye with house Worcestershire, pulled chicken tacos, or a full rack of baby back riiiiiiiibs.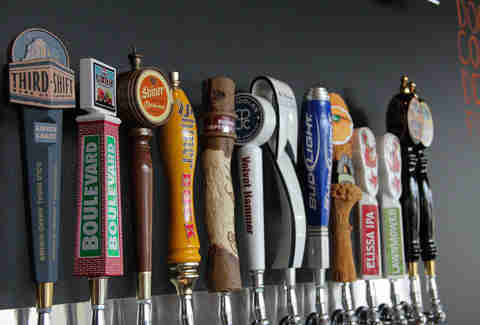 Oh, and don't forget to whet your drink-etite with locals like Peticolas, DEBC, and Franconia, Texans like Shiner and St. Arnolds, or still-in-the-Central-Time-Zone crafts like Chicago's Goose Island 312 and Boulevard from KC.
Previous Venue
Next Venue
Venue Description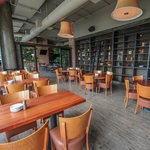 1. Central Standard
1400 High Line Dr, Dallas, TX 75207
Central Standard is a casual, beer-backed spot in the Design District of Dallas. Look for more unique items like the BBQ pork wings, or keep it more traditional with the baby back ribs, and wash it all down with a local Texan brew.