There's a whole lot going on in the Dallas restaurant scene this Fall, so we pulled out our handy Magic 8-Ball and asked it which restaurants to include in a list of the 10 most anticipated openings of Autumn. When it didn't give us any specific names ("Outlook: WTF?"), we did some digging on our own and came up with this definitive preview to what and where you're going to be eating this season
Name: CBD Provisions Opening in: Late August Why You Should Care: CBD's going in at the Joule, which is reason enough to care, but the brick-walled, wood-beamed, marble-tabled breakfast, lunch, and dinner spot's gonna have something called bacon bread, which is clearly one giant f***-you-level one-up to whoever invented sliced bread.
Recommended Video
Thrillist's Best (and the Rest): What's the Perfect Fast Food Meal?
Name: Taverna Rossa
Opening in: First Week of September
Why You Should Care: A local-heavy selection of 24 taps and a bunch of 'tails, at a pizza place by the same guys that brought you Palio's and Cadillac Pizza Pub, with a menu dreamed up by Grape-ster Brian Luscher? Nah. Nothing to see here. Move along.

Name: Village Kitchen and Toko V
Opening in: Late August (VK), Mid September (Toko)
Why You Should Care: They're splitting up the Marquee into a couple of different spots, with former Pyramid head honcho Andre Natera handling duties downstairs at Village Kitchen and going all upscale sushi up top.
Name: Kitchen LTO
Opening in: Mid September
Why You Should Care: One of Trinity Grove's hot new restos-to-be, Kitchen LTO's whole MO is to change itself every four months -- not just the menu, but the entire design of the place. Essentially, it's aimed at people with short attention sp -- hey! Sake-glazed pork belly!
Name: Savor
Opening on: September 23rd
Why You Should Care: Already over a year in the making, Savor's gonna be a shared plate-heavy gastropub with a bunch of outdoor seating next to the KWP pavillion.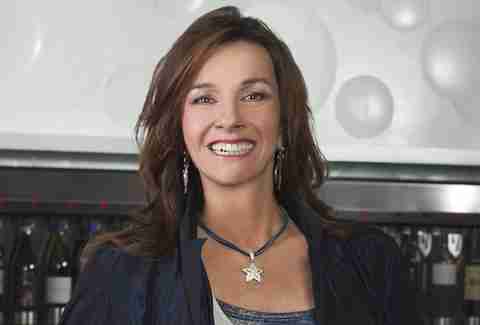 Name: Dee Lincoln Steak & Burger Bar
Opening in: Early September
Why You Should Care: Her Bubble Bar's solid, and she was one of the driving forces behind some place called Del Frisco's, so the fact that she's taken over the all-too-short-lived JoJo Eating House spot tells you she knows a thing or two.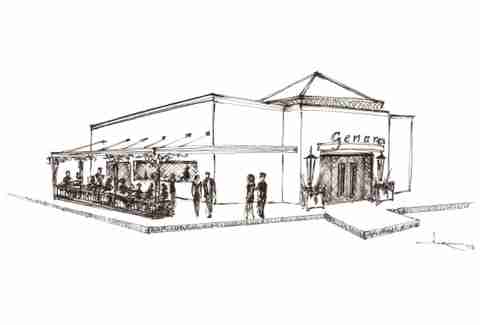 Name: Genaro's Mexican Cuisine
Opening in: September
Why You Should Care: If you're old enough to remember Genaro's Tropical, you know why Genaro's Mexican is going to be such a big deal. That, or somebody already told you about the linguini with clams, mussels, shrimp, squid, and snapper in tequila cream sauce.
Name: LUCK
Opening in: September
Why You Should Care: The Local Urban Craft Kitchen -- another member of the Trinity Groves glutton -- is a smoked meat & gourmet sandwich-type place that's centered on a beer selection that's purely Texas, mostly DFW, and used as an ingredient. So if you don't like beer, you're out of… nevermind.
Name: Casa Rubia
Opening in: First Week of October
Why You Should Care: Squid ink with lobster? Calamari with clams? If anyone in Dallas can pull off a menu like this, it's the guys behind Driftwood. Thankfully, that's who's behind Casa Rubia.
Name: Chino
Opening in: Early October
Why You Should Care: Former The Taste participant Uno Immanivong's new endeavor promises Asian-Latin fusion like braised pork belly enchiladas with poached eggs and a kimchee rice & charro beans that'll really shake your maracas.

Name: Mesero Miguel
Opening in: Fall
Why You Should Care: Take one of the early Mi Cocina guys, Mico Rodriguez, and put him in the same kitchen as one of the old Nosh guys, Jon Stevens, and put them together in the old Lemon Bar/Alma space, and you've got a two-level locale serving up things like pork belly and duck tacos. You've also got a likely winner.