From a chef/owner who cut his teeth as a Nawlinean apprentice, Nola Grill's a condominium of Cajun in Frisco sporting what's probably the largest selection of po' boys North of Bush, with everything from fried gator to lightly crisped catfish (watch out, Manti!!!), pictured below in all their glory.
Recommended Video
Timothy DeLaGhetto and David So Light Up Houston's Hops n' Hot Sauce Festival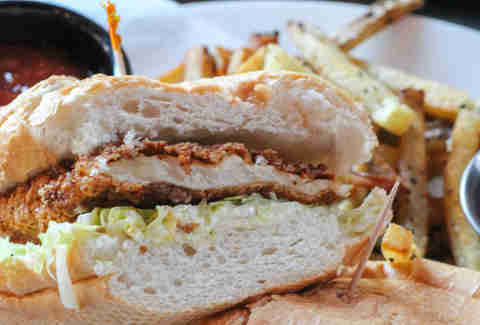 The Chicken Po' Boy: It's classic, it's simple, it's fried, and it's held together by a toothpick you can pretend is a mini sword!
The Alligator Po' Boy: Leatherhead will NOT be happy about this mayo-slathered handheld.
The Catfish Po' Boy: This catfish's legit enough that it doesn't have a fake profile on Match.com, although just fried enough to head to OkCupid. Also: TWO mini swords!!!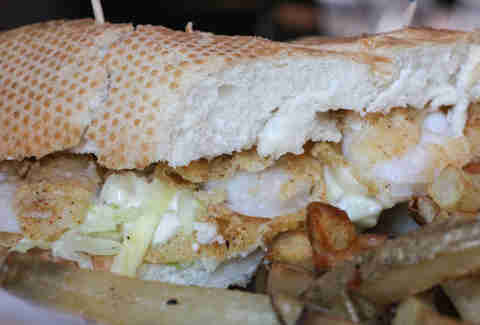 The Shrimp Po' Boy: Also what you'll start calling Tom Cruise when he goes broke!
The Oyster Po' Boy: Bonus: These oysters are not from the Rocky Mountains.