Started by a former minor league ball player/current coach with the Orioles, SoulFire's a Pie Five-esque counter-service pizza place that'll load your 'za with whatever you want for about seven bucks, i.e., it's time to make a twenty-five-topping pie.
Recommended Video
This Burger Comes on a Fried Cheese Bun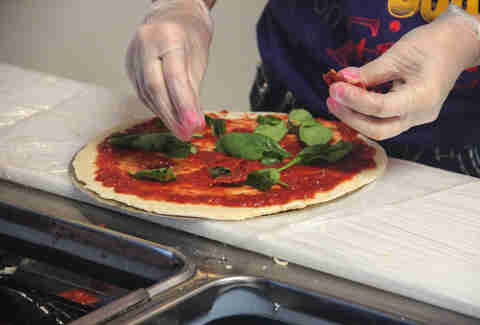 This thing isn't on any menu -- just go up to the counter and say you want allllllll the toppings. Also: make sure you get the thick crust, if you don't want this thing to fall apart.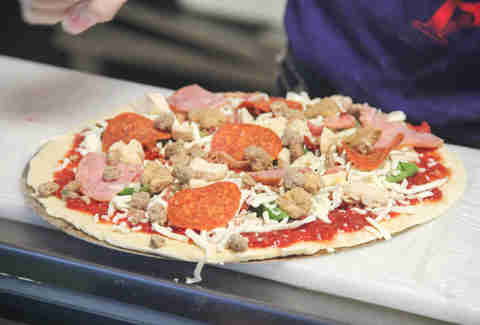 Here's where everything starts to take shape: pepperoni, Canadian (boooo) bacon (oh... yay!), beef, Italian sausage, pork sausage, bacon bits, and chicken.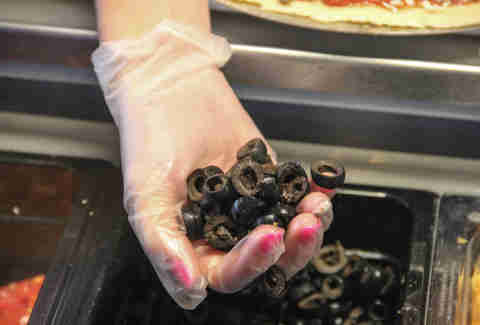 This is how many olives will be on your pizza. True story.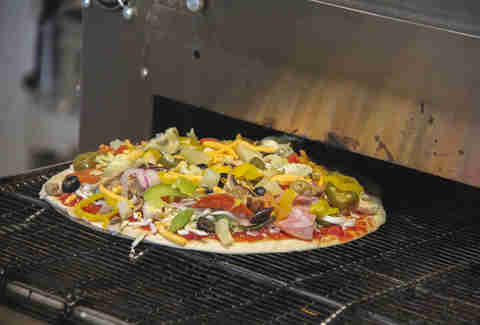 They've got a conveyer belt oven that'll cook the whole thing in just three minutes. Assuming it fits.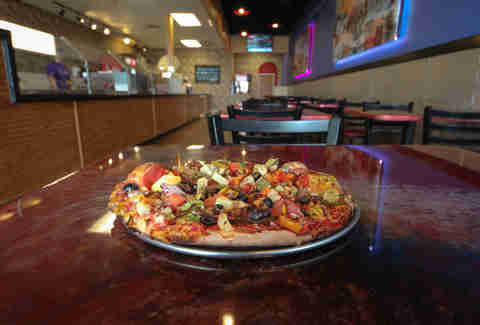 And voila! Dallas' first and only 25-topping, loophole-dominating, $7 pizza.