Cavemen: they used crude weapons, they ritually painted stone walls, they pulled tons of chicks at Encino High, and they had pretty awesome diets. Or at least, that's what H G Sply Co. would lead you to believe, as it's a manly, now-open Greenville dinner spot that models its menu after the Paleo diet, which awesomely lets you eat pretty much anything you could've hunted (meat, fish… uh… more meat) or gathered.
Like the menu, they've stripped the interior back to the studs, too, then brought in reclaimed freight train wood for the tables and black steel industrial light fixtures.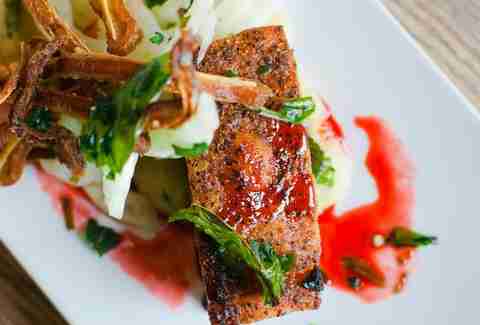 This is essentially what you have to eat if you're on the diet: pork belly glazed with a blood orange reduction and served with fried pig ear strips... ya know, classic cave food.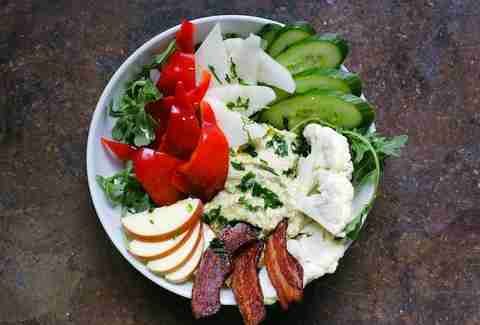 Ever dipped bacon in hummus? You know you want to...
This is the braised lamb shank. It's really good. So is the 80% Wagyu burger topped with the only Michael Jordan sequel you'd ever consider seeing (Bacon Jam).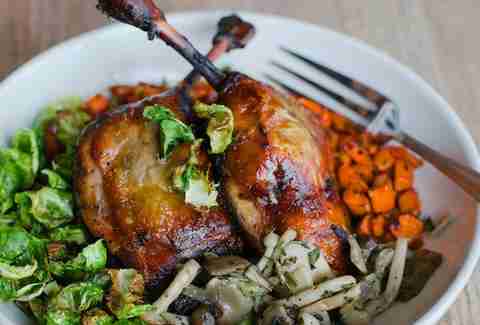 Or, if you don't wanna be daffy, go for the duck (!!) confit, dressed with blueberries and plum relish.
Tipples run on the classic side, with numbers like the Bergamot Knees (gin, Earl Grey, lemon, Texas honey), and a Moscow Mule made with the spirit Andrew Dice Clay always accidentally orders (Effen Vodka).
The hops side of the menu's as local as the food, with Revolver, Lakewood, and Peticolas -- three beers sure to improve pretty much any gathering.