5 new spots that you need to hit up right now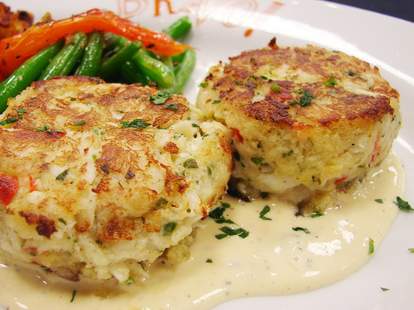 Unless you're Nelson Cruz, you just don't have 50 days/time to hit up every single new place that opened in Dallas in the last couple weeks, which's why we're trimming the list of new openings down to a manageable five that're sure to enhance your performance. In bed! But not really!
Aaron Miller
Bowlounge
Bowlounge
167 Turtle Creek Blvd; Design District; 214.741.7737
What happens when you take a bowling alley that's literally an old E Texas alley that was shipped lane-by-lane to Dallas, add 33 taps, and throw in a slate of burgers by the Twisted Root people?
This
Sip Stir Cafe
Sip Stir Cafe
3800 McKinney Ave, Suite 180; West Village; 214.443.9100
Brewing up beans and leaves from Los Angeles coffeeteer Jeremy Gursey, this Yummilicious-adjacent caffeine HQ serves pastries & baked goods from Addison's La Spiga and OC's Rush Patisserie, not to mention specials like the almond butter-/banana-/honey-topped Presley. Yes, it's a kitschy name, but Don't Be Cruel.
Check 'em out on their FB page
Pacific Table
Pacific Table
1600 S University, Suite 601; Fort Worth; 817.887.9995
With a kitchen helmed by a vet of FW's Tavern, Pacific Table's more of a seafood-heavy affair than pre-Subway Jared walking into a Red Lobster. Grab sammies like oyster po' boys with jalapeno slaw, mains like miso-glazed salmon with black bean sauce, traditional sushis, and 'tails like the jalapeno-laden Dirty Pacific Martini, or the "House-Made" daily cocktail, which presumably comes with plenty of Vicodin.
Their FB page has more info
Bravo! Cucina Italiana
Bravo! Cucina Italiana
3010 S Hulen St; Fort Worth; 817.763.0145
The first DFW location for the very excited Bravo!'s got numbers like Tuscan filet mignon with Gorgonzola, flatbreads like chicken/spinach/bacon with mozz, and surfables like lobster ravioli in lobster sauce.
The menu beckons...