Because everyone in Dallas survived Icepocalypse 2013 living on store-bought rations for days on end, it's a relief to know that the dining scene here's still HOT. See what we did there? From newly opened spots to the best of what's coming up, here's what you should look forward to filling your face with over the next few months.
Recommended Video
Timothy DeLaGhetto & David So Take Over LA's Premier Foodie Event
Name: Frisco Gun Club
Open Now
Why You Should Care: It's 43,000sqft of crazy high-end gun ranges, gun stores and… fine dining, naturally. A game-heavy menu packs in protein like venison, roasted duck, and salmon pastrami, meaning you'll want a membership here even if you're not planning on showing your date the "big guns".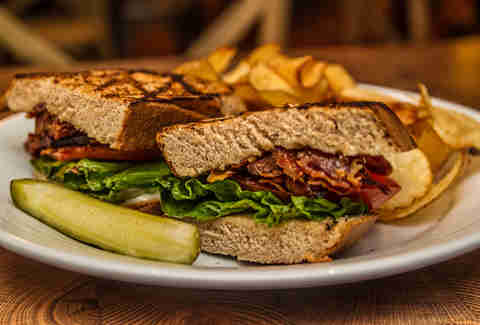 Name: Barter
Open Now
Why You Should Care: Take the old Private Social spot, keep the bartender, but swap in a Tim Love protege, and you've got your new go-to for wild boar ribs, a fried bologna sammy, and lamb with Scotch bonnet vinaigrette. Seems like a good trade. Or good bartering, as it were.
Name: Grub Burger Bar
Open Now
Why You Should Care: The just-opened G'ville burger spot's just a normal meat puckery… that puts things like Thai peanut butter, Dr Pepper BBQ sauce, or absinthe-sauteed 'shrooms on burgers that you get to wash down with adult shakes.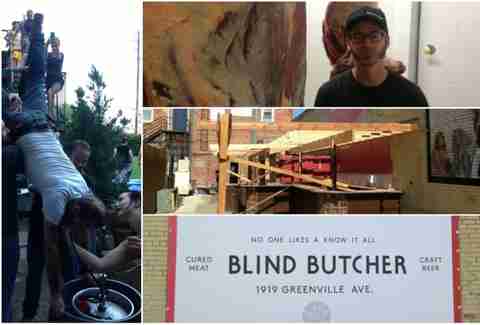 Name: Blind Butcher
Opening In: Late December
Why You Should Care: The guys behind Blind Butcher aren't really blind. They're the same folks who brought you Goodfriend, and they actually have a great... vision. They've decided to combine the beertopian aspects of GF with more meat than the guys from PCU tossed at the vegan protesters.
Name: CrushCraft Thai
Opening In: January
Why You Should Care: Like Roman-era Gaul, the menu at Paul Singhapong's (Cru, The French Room, The Mansion) new spot  is divided into three parts: "Humble Honey" is full of market street food and the "Swanky Citizen" is more traditional sit-down numbers like Phat Thai. Once you've wrapped your head around the fact that Phat Thai is food and not a the biggest DJ in the Phucket club scene, hit the "For Chefs" section for food-tastic fare like pork belly curry and braised short ribs, then wash it down with local brews or a solid collection of sake.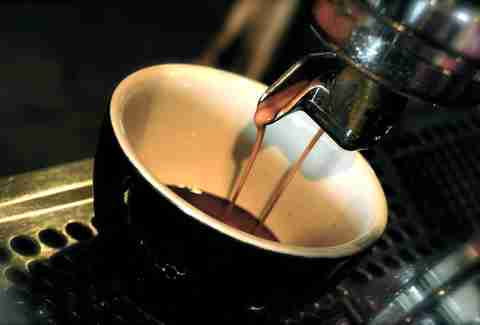 Name: Houndstooth Coffee
Opening In: Mid-Winter
Why You Should Care: We're losing the Henderson Pearl Cup at year's end, but we're lucky enough that it's getting replaced with another top-notch coffee joint, and this one's gonna be pouring almost as much craft beer as craft coffee. And presumably some craft coffee-infused craft beers.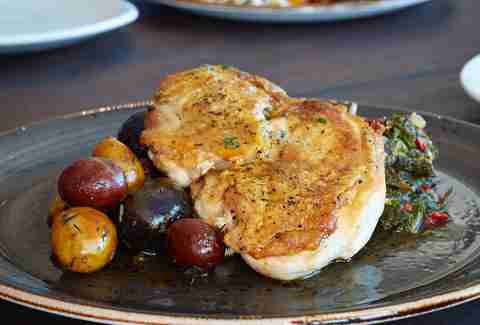 Name: Gemma
Opening: December 26th
Why You Should Care: Gemma will be a fine-dining spot run by a husband/wife duo with Dallas ties and years of experience running one of Napa Valley's most prized restos. Expect the menu to feature chef-driven simplicity in an ambience described as "a comfortable environment influenced by the Hamptons".
Name: Pat's Burger & Cheddar Fries
Opening In: Late Winter
Why You Should Care: Because Pat's last name is Snuffer. As in "holy cr*p, I don't care if I die of a heart attack at age 35, these cheese fries are so effing good" Snuffer. He's left his eponymous burger and cheese fry spot (which is now run by the El Fenix & Meso Maya folks, btw), and he's starting… a new eponymous burger and cheese fry spot. Full disclosure, there's some legal wrangling happening presently because of said similarities, so further delays are possible.
Name: Pecan Lodge
Opening In: End of Winter (hopefully!)
Why You Should Care: Because they're on the front lines of Dallas's recent challenge to ATX as the killer BBQ/craft beer capital of Texas. They're heading out of the Farmer's Market and into proper brick-and-mortar digs in Deep Ellum, so there's gonna be a helluva lot more people watching to do while you're waiting in line for three hours for your burnt ends. They're being intentionally cagey about an opening date, but Dallas' stomachs vote for "as soon as possible".
Name: Braindead Brewpub
Opening In: Late Winter
Why You Should Care: It'll be a PDX-style brewpub from the people that brought you Rodeo Goat over in FW. 42 taps isn't too shabby, but having house beers from the dude who used to be a brewmaster for DEBC will really set this place apart.