From a dude who spent decades literally working his way across the Metroplex from bus boy, to chef, to GM, and now owner, Victoria's Mexican Grill is a festively appointed tortilla-stuffer now open on Davis inside of a two-story house they refurbished so Crosby, Stills, Nash, and Young would stop calling it a "very, very, very OK house".
This is said house.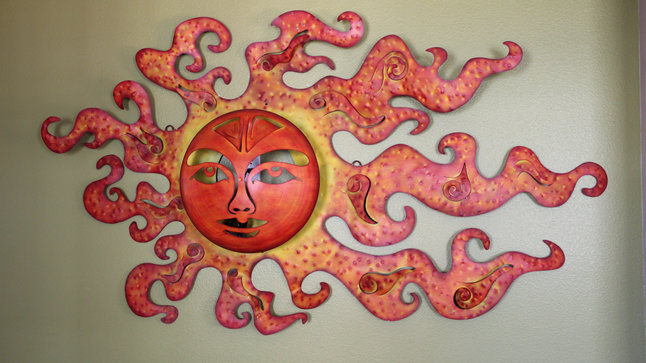 Inside, there's a bar-anchored downstairs with a patio-wrapped upper deck, all accented with modern art that'll get you fired up, sun.
And, of course, the food, which calls on age-old recipes from the dude's dearly departed mother Victoria, including this Fiesta Platter -- a quartet of quartets counting flautas, fajita quesadillas, taquitos, and chicken-stuffed jalapenos. Also awesome: tableside-made guac, where they'll let you add variable levels of everything (jalapenos, onions, garlic…), plus choose between smooth or what everyone on The Facts of Life called Natalie behind her back (chunky).
Straight-outta-Mexico dried pepper-roasted brisket finds its way into quesadillas, tacos, also-stuffed-with-poblano enchiladas, and staples like this Pollo Jalisco w/ poblano, ranchero sauce, and Jack (cheese, not alcohol... or Robin Williams DVDs).
Of course they've also got 'ritas -- nine of 'em, actually -- ranging from a swirl featuring an upside-down sangria bottle, to jalapeno (w/ orange liqueur and pickled jalapeno juice), to the Citronge-, lime-, and agave-laden "La Perfecta", or in English: "When You Beat Someone In Mortal Kombat Without Them Hitting You Once".
And, like any upstanding Mexican joint, they've got a basket of playable (probably?) instruments. Just try not to bother the two cats in the yard.