Spanish for "Gary Busey", Senor Locos is a San Antonio-style Tex-Mex icehouse helmed by two of the dudes behind Cristina's (including the exec chef) and designed by the same firm that did Cook Hall and Meddlesome Moth.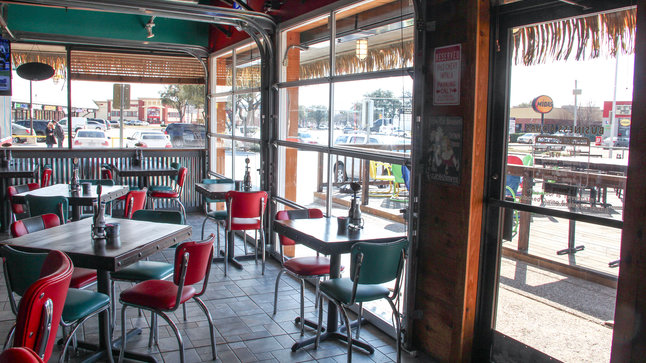 A trio of garage doors lead inside from the heat-equipped patio into what used to be a Jake's Hamburgers, re-done with tiled floors, custom tables, wood/corrugated steel walls, and various bits of vintage Mexican-Americana.
The 20ft wooden bar's equipped classic 'ritas and 13 taps, which're kept at precisely 29 degrees via a glycol draft system that helps pour the likes of Victoria, Negra Modelo, PBR, and Fireman's #4, too many of which'll have an effect on your hose.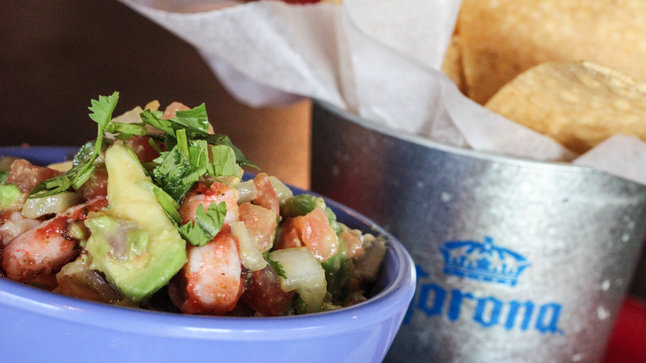 The menu's designed by the aforementioned Cristina's vet (who used to work alongside Stephan Pyles), and includes must-gets like the Nacho Libre, this Go FISH! Ceviche (pico, avo, shrimp, tilapia, salsa), and a sex(!)tet of house salsas that include avocado, chipotle, and... "Pendejo"?
And then there're the mains, which range from these scratch tacos (avail w/ carnitas, brisket, pastor…), to "Bigger is Better" burritos (w/ "10in and on a good day maybe 11in" tortillas), to combos like the Chi Chi Relleno: a poblano stuffed w/ jack, taco meat, queso, rice & beans. Finish the entire thing in one sitting and chances are good you'll need a (Point) Break.