Just North of Dallas, past 635 (yes, you must travel past 635), lies a suburban oasis so enticing even Toyota HQ will now be calling it home. And, although it may be the burbs, amidst all the chain restaurants, safety schools, and actually good schools, there's some truly unique stuff to get yourself into. If you haven't explored Plano properly, this all-day guide will get you started and leave you unspeakably full.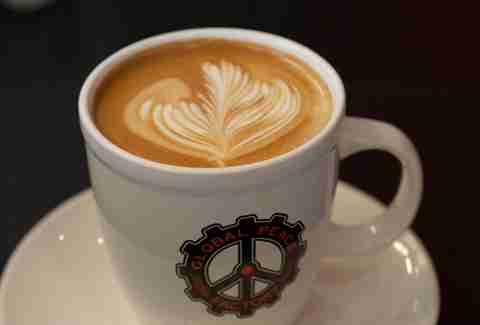 West Plano
You're obviously starting with a caffeine fix, and you don't want your name butchered. Head to Global Peace Factory, where the baristas pour some of the prettiest (and tastiest) lattes in the Metroplex. Bonus: at least 2% of every dollar they make goes towards charity. Good deed of the day done.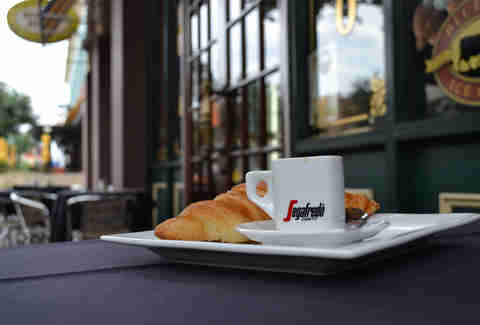 Shops at Legacy, West Plano
Now that you've had your caffeine fix AND contributed to global peace, it's eatin' time. Enter Main Street, bringing you plenty of French-inspired tastiness without the burden of dealing with a bunch of French people. Keep it relatively simple with a chocolate almond croissant, or go bigger with the Crêpe Bistro, stuffed with ham, Mornay, and Gruyère. Or go American-style and do both. 
Shops at Legacy, West Plano
After breakfast, roll yourself across the street to the stylish boutique Angelika Film Center. You can catch the latest indie flick and have a glass of wine (day drinking has commenced). If anyone wonders why you're in the theatre alone with a glass of wine at noon, just buy one of those light-up pens beforehand and act like a film critic.
Keeping it going: CRÚ
Shops at Legacy, West Plano
After the depressing indie film you watched (by yourself), you need a second glass of wine. Good thing CRÚ wine bar is just a few shops down from you. You'll be tempted to order a glass of wine (don't). Ask the knowledgeable bar staff for their recommended wine flight and have three tiny glasses complete with a small placard to give you extra wine knowledge. Just hope you don't run into anyone from the theater as they may worry about you. But then, what are THEY doing there?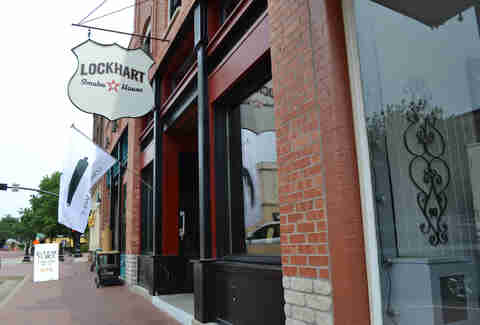 Downtown Plano
Fancy wine and movies have you wanting to get deep into a messy plate of Texas BBQ. Luckily Lockhart has you covered (they know a thing or two about it). Head to the Downtown Plano location and enjoy literally anything on the menu (but for real, get some brisket). Load up on napkins. You're going to need them.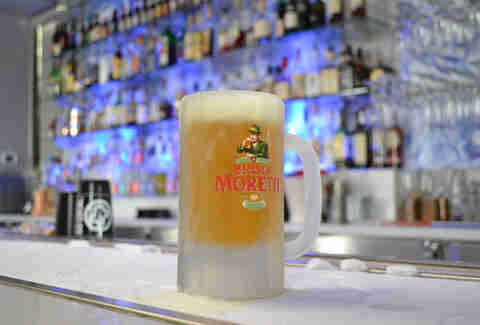 Downtown Plano
The hot sauce from the BBQ has you in need of a cold drink. Ice-cold, to be exact. Walk over to 32 Degree Rooftop Bar, named appropriately for the temperature at which they pour their pleasingly frigid beers. The bar is housed in Urban Crust, a wood-fired Italian restaurant which happens to make some of the best pizza in town (just in case you digest that 'cue faster than expected). But while you're waiting, back to that deliciously cold mug.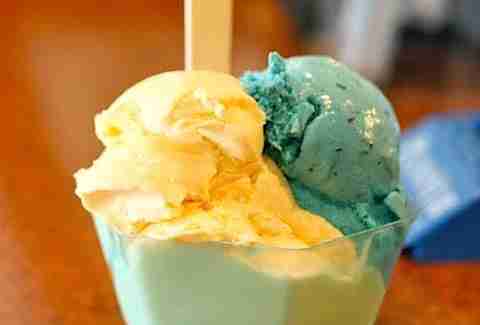 Central Plano
Might as well keep the ice-cold thing going, right? This homemade ice cream parlor produces more than 1,000 (you read that correctly) flavors per year -- look for Girl Scout cookie flavors when the time comes. And if that wasn't enough in the way of decisions, you have to figure out your cone: there are pretzel cones, chocolate chip cones, Nutty Buddy cones, and more. You could be here a while.
West Plano
This unique take on Chinese cuisine is elegant, delicious, and NOT to be missed. But the reason why you are here is for the dumplings. Dumplings are generally good. These are unicorn-galloping-on-your-taste-buds-whilst-playing-a-harp good. What's even better is that they're relatively light on the stomach, which is helpful considering the smorgasbord you've already endured.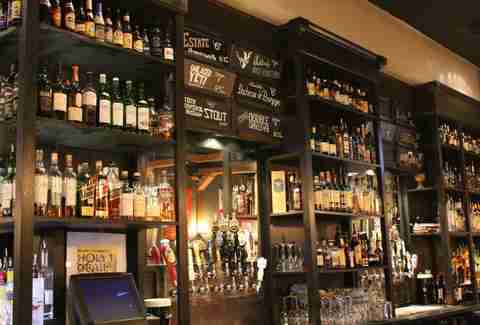 Northwest Plano
The beer menu here will make the savviest of beer drinkers salivate ponderously (the draft list is conveniently broken down by beer style), and the whiskey menu is just as impressive. The lighting is dark and the service is good. If you're somehow still hungry, dig into some fried goat cheese with roasted tomato jam or a caramelized pear & blue cheese burger.
Northwest Plano
This lounge boasts one of the best patios (if not the best) in the area, so naturally you're ending your night here. Adorned with Turkish decor and hanging lanterns of every imaginable color, this spot will make you think you've gotten lost and ended up in Istanbul. There's live entertainment on the weekends -- just hope it's belly dancer night.