This burger has bacon mac 'n cheese on it. Yep.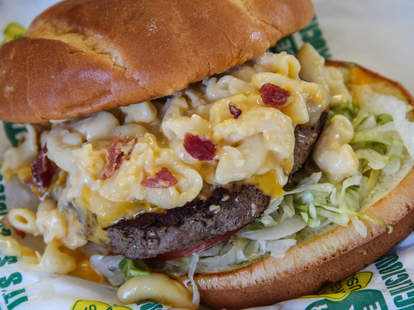 You like mac 'n cheese. You like burgers. But you're gonna like like Quaker Steak and Lube's new Mac & Cheezburger: Dallas's first and only burg that's actually topped with your favorite gooey cheese-stuck shells.
The normally dressed cheeseburger is leveled up with a spoonful (or like, 12) of mac 'n cheese with bits of bacon in it, then topped with another slice of cheddar Jack for good measure.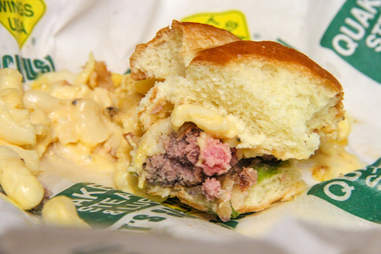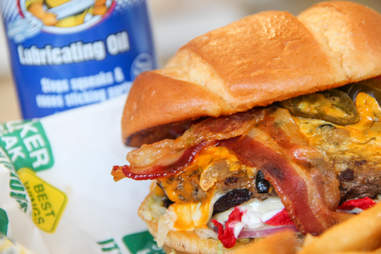 Also good? This other new gem called the Arizona El Camino, which uses two Jacks (Shephard and Bauer pepper and cheddar) as a structural base on which to levy loads of bacon, sour cream, tortilla strips, roasted corn, jalapenos, and a spicy Arizona Ranch.