From a couple of guys with years in the restaurant biz, Scooter Boogie is a moped delivery service that drops off eatery eats (and liquor!) from a bazillion restaurants (and a liquor store!) located everywhere from Downtown, to Uptown, to HP, to White Rock, to Lakewood, to East Dallas.
Their fleet of scooters is equipped with "insulated delivery storage areas" to ensure your food gets to you nice and hot. And blurry.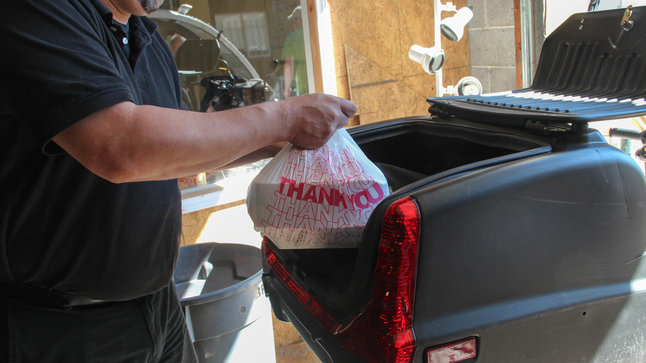 They'll deliver food from any place within their delivery area (Applebee's!!!!!!!) for a flat rate of ten bucks; just call in your order and pay over the phone, then call up Scooter Boogie and tell them to make with the food-bringing.
Delivery's almost half the price if you go with one of the myriad places they've already got deals with, including Jack's Southern Comfort Food, The Free Man, Ketchup Burger Bar, or The Mecca, easily one of the best spots in the whole...y city.
Also, this is important: Starting 3/1, they'll deliver booze (told you!) from Lucky Liquor on Henderson.