With the frenzied spate of restaurant openings in Dallas each year, it's too easy to forget or overlook the multitude of eateries that get swept off to the side. Fear not: we're shining a spotlight on some fine, under-the-radar spots that whip up great food but don't always get the loudest buzz. From burger-&-beer joints to Afghani cuisine specialists, it's time to serve these eight unsung restaurants some love.
Recommended Video
Tuna Eyeball with Timothy DeLaGhetto and Ben Sinclair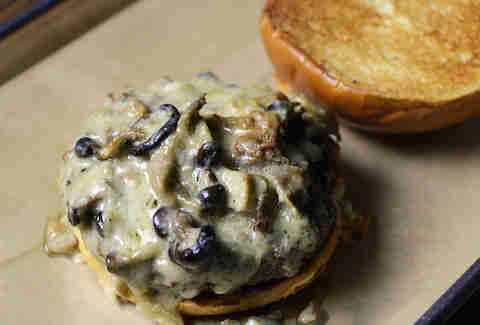 East Dallas
This Lake Highlands gem doesn't get the breathless burger buzz that spots like Off-Site Kitchen or Maple & Motor get, but it dishes up some terrific, two-fisted sandwiches like the cheesy 'Shroom Burger and the pork belly-topped Arnold & Elsie, all served in one of East Dallas' most convivial spots. Pro tip: if you can get a seat at or a little before 5pm on Friday, then do.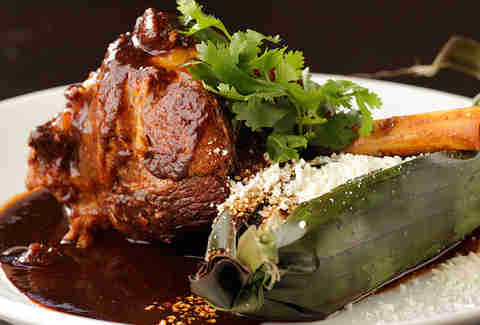 Downtown
Because they're not necessarily in the hottest dining hub, Downtown restaurants tend to get short shrift, but this regional Mex restaurant that started there and expanded (to Fort Worth and Fairview) is not to be missed. More than your corner Tex-Mex spot, Wild Salsa crafts swoon-worthy dishes like tortas, tamales, tacos, and slow-roasted pork shoulder and lamb shank barbacoa that reflect the flavors of our neighbor to the south. And selections from the extensive tequila and mezcal menu just beg to be paired with any and every entrée.
Cedars
Kudos aplenty have been bestowed on local BBQ titans like Lockhart Smokehouse and Pecan Lodge for traditional smokehouse goodness with some modern touches. Don't overlook this South Side on Lamar-adjacent nook, where every unfussy dish harkens back to the best summer barbecue on the block: huge slabs of ribs, smoky chicken, juicy sausage, all smothered in a zippy house-made sauce. Make sure to leave room for a scratch-made pound cake that'll bust your zipper if the 'cue hasn't already.
North Dallas
Who knows how this South American-inspired eatery has managed to survive tucked away in a sleepy strip mall on Walnut Hill (which may be why it's underrated). That corner of the world has had its share of retail and culinary casualties, but this spot survives, thanks to light, bright dishes with Peruvian influences, like fish tacos in lettuce cups, piquant roasted chicken, and fresh ceviches. Between the stout specialty coffees and squeezed-to-order juices and smoothies, breakfast here is a dream.
Knox-Henderson
Amid the trendy restaurants on the edge of Knox and Henderson closest to the Central Expressway, this stalwart seems to get lost in the fray. But Exec Chef Adam West's elevated Southern-y comfort food here is carefully crafted and top notch: think house-smoked brisket sliders, crab cake salads, and grilled cheese & tomato soup. Now think about an all-star craft cocktail menu and beer list, and you've got yourself a helluva evening out.
Various locations
Mi Cocina may take flak because, oddly, the local minichain gets treated by locals like the bastard stepchild of Tex-Mex. But the crunchy tacos, enchiladas, and queso are as good as, and often better than, a lot of those old-school Tex-Mex spots around town that folks rave about just because they've been in business since the '60s. It's easy to choose a damn-good sour cream chicken enchilada over vintage-restaurant hype, and be sure to have a Mambo Taxi frozen margarita with your entrée.
Lower Greenville
Chef-owner Matt Pikar's Afghani cuisine haven was one of the first to liven up this overhauled block of Lower Greenville, and seems to get overshadowed by all the hot new restaurants that have opened since. Nearby dwellers know and love it, and the food and great service keep it at the forefront of new diners' minds. Once you've polished off that lamb korma, those dolmas, or that kofta chalao, head on up to the gorgeous patio and enjoy the skyline and the sunset with a cold one.
Oak Cliff
This neighborhood haunt has the design aesthetic of a retro-fabulous diner on the outside, but inside, there's some serious chef-honed cuisine happening. From fried frog legs and grilled beet salad, to sweet tea-brined chicken and bacon mac 'n' cheese, the Southern influences shine as brightly as the restaurant's throwback sign on Davis St. The kitchen stays open until midnight every day and Saturday and Sunday brunch makes Nova's OC neighbors flock.
Sign up here for our daily Dallas email and be the first to get all the food/drink/fun DFW has to offer.