The best frozen treats in Dallas, including the ice cream freaking taco
If you had to rate Summer in Dallas on a 1-to-hot scale, it would be a "Kate Upton drinking Sriracha". To help you deal with its serious hotness, we've gathered five of Dallas's finest frozen edibles, from coffee crunch ice cream to adult shakes.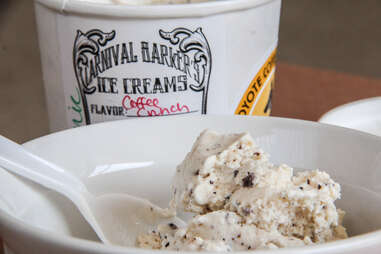 Coffee Crunch Ice Cream
Carnival Barker's Ice Creams
972.603.8225
The best part of waking up is Folgers in your cup. And also ice cream with dark chocolate chunks and coffee grounds in it.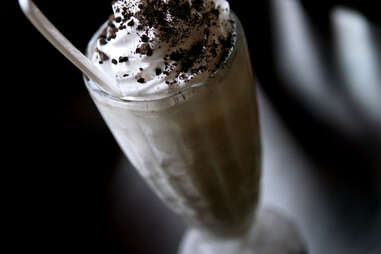 Adult Custard Shakes
Twisted Root Burger Company
5609 SMU Blvd; 214.570.5999
Oh this? It's just a custard shake. That they'll add any of three alcohols to (creme de menthe, amaretto, or Baileys).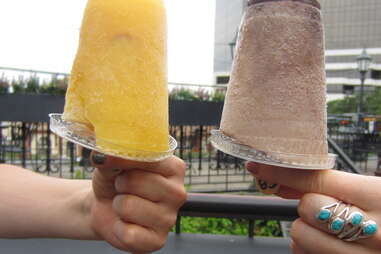 Frozen Booze Pops
The Quarter Bar
3301 McKinney Ave; 214.754.4940
These are pretty much what they sound like, and they're a great way to stay cool while still getting some alcohol into your bloodstream.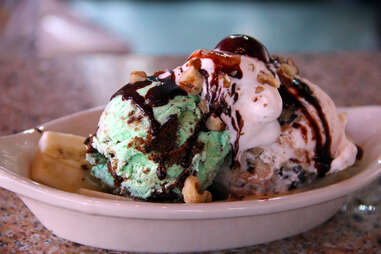 Jalapeno Ice Cream
FnG Eats
201 Town Center Blvd, Ste 1101; 817.741.5200
It seems crazy to call ice cream high tech, but what else would you call ice cream wherein the capsaicin from jalapenos is infused into bacon fat so it can actually be mixed in with the cream before it's frozen?
Ice Cream Taco
Pokey O's
3034 Mockingbird Lane; 214.987.1200
It's a got-damn ice cream taco. 'Nuff said.