Courtesy of Jimmy's Food Store
As our recent burger renaissance has proven, Dallas has a thing for sandwiches. What you may not know is how many non-burger sandwiches from around the world can be found here at home. Here's where to get a global taste tour stuffed into buns, rolls, and pitas.
The East Dallas grocer and hot-food purveyor keeps things classic here, with fresh mozzarella, tomato, and prosciutto topped with basil and a drizzle of olive oil.
The Uptown bistro subs big-eye Swiss cheese for the Gruyere, but otherwise, the ham, fried egg, and Mornay sauce keep this classic close to the original, right down to the accompanying mound of crisp pommes frites. The sandwich is available at lunch and dinner but, surprisingly, not at brunch, though we bet the kitchen wouldn't deny you one on a Sunday morning.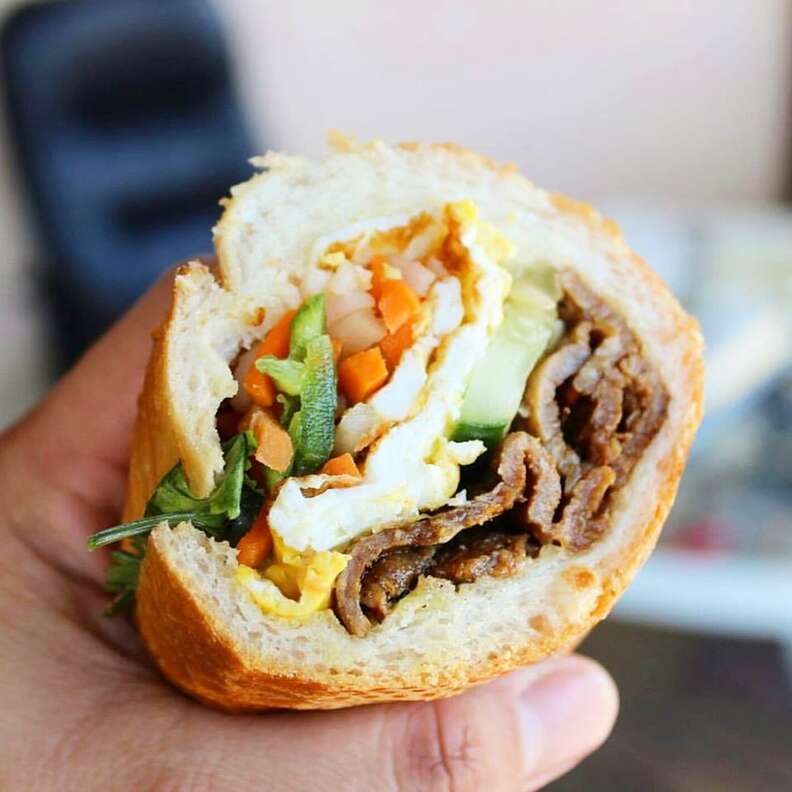 You won't find foie gras at this fast-casual mini-chain, but varieties featuring ham and pork belly; Korean BBQ-style beef and kimchi; tofu and veggies; and roast chicken are sure to keep you occupied. These sandwiches are hefty, but save room to make dessert out of the decadently sweet and creamy Vietnamese iced coffee.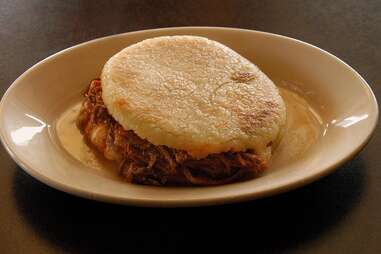 At this Oak Lawn bakery-restaurant, arepa fillings come in all stripes, from vegetables only, egg, and shredded beef to ham and cheese, and even prosciutto. Plus, you have the option of stuffing your arepa with any combination of ingredients.
This Downtown beer hall serves a decidedly German-skewing menu, with the star of the show being suds-friendly wursts on locally sourced buns. Options in addition to the almighty brat include the all-beef wiener (insert chuckles here) and kielbasa, and sweet and hot peppers, grilled onions and sauerkraut are among the options for topping your tube steak.
This Austin-imported outlet was launched by two UT students who missed the Turkish specialty they enjoyed in their native Germany. Now, they have more than two dozen locations throughout Texas and plans to expand to the East Coast in 2016. VertsKebap serves a beef-and-lamb iteration in kebap form (on bread), but also in a wrap or on a salad.
One of Dallas' favorite chefs hails from Chicago and serves regional favorites from his youth at his Deep Ellum hot dog and burger joint. A hidden gem on the menu is the Greek Town gyro, which piles ground lamb-and-beef slices on a fluffy pita with red onion, olives, and a cucumber-mint sauce. If you can pull yourself away from the Uncle Herky burger, the gyro is a dish worthy of your attention.
This Latin American sweets shop may be a bit of a trek, being in Carrollton, but just think: the bakery-restaurant's beloved Cubano gets to be your reward. The bread is the trickiest but most vital part of a Cubano, and the Dulceria gets it just right -- thin, crispy, and perfect for holding in the layers of meats, cheese, and pickles.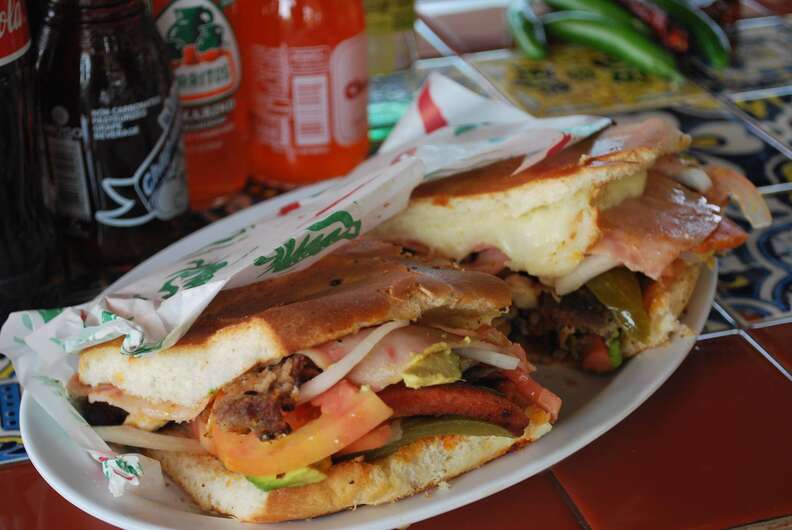 While this eatery specializing in Mexico City-style favorites offers a laundry list of tacos, sopes, gorditas, and authentic quesadillas, the tortas take up most of the menu. Dine with a group and order up a bunch, filled with ham and pineapple, sausage, eggs, chicken, steak, and enough additional iterations to keep you noshing for the better part of an evening.<br />
<br />
<em><a class="vortex-open" data-campaign="2831" href="https://signup.thrillist.com/&quot; target="_blank">Sign up here</a> for our daily Dallas email and be the first to get all the food/drink/fun DFW has to offer.</em><br />
<br />
<em><a href="https://www.thrillist.com/authors/farah-fleurima&quot; target="_blank">Farah Fleurima</a> is the foodie-centric travelista behind <a href="http://www.thedallasdiva.com&quot; target="_blank">The Dallas Diva</a>, and jelly sandwiches are her, um ... jam. Follow her tasty exploits on Twitter at <a href="http://twitter.com/@thedallasdiva&quot; target="_blank">@thedallasdiva</a>.</em>