The Weekend Playbook: Free breakfast, free beer, and a Fat Elvis sighting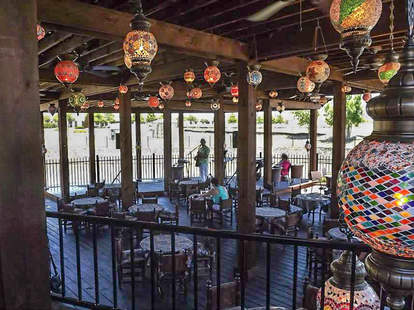 Local Lady We Love and Where to Meet Her
Meet Cynthia Smoot. A lot of folks know her as the creative impetus behind Oh So Cynthia, but she's also like the rest of us in that she's got bills to pay, so she's got a day job as a publicist repping places like Bread Winners, 3 Stacks, and GRIP. Reasons we love her: 1) her favorite Summertime activity is to kick back with some wine and and get seriously judgmental on all sorts of Real Housewives, 2) she can be found hanging out and drinking Champagne over at 31 in HP Village, and 3) she describes her college years at UNT thusly: "I spent many a night at the Starck Club. Everything you've heard about it is true... Ecstasy was legal, neon was the norm, and the only thing bigger than the hair was the shoulder pads."