As Jimmy Stewart once said, "Every time a bell rings, an angel gets his wings and/or a restaurant opens in Dallas." Sifting through all of them (the restaurant openings, not the wings) is no easy task, unless, of course, you frequent a super-handsome men's interest site that totally does it for you via an amazing roundup of this month's six best new additions...
Recommended Video
It's Worth Getting Sloppy For This Grilled Cheese Taco
Zoli's NY Pizza Tavern
Oak Cliff
Named after the owner's late dog, Zoli's is kinda the anti-Il Cane Rosso (he owns that, too), contrasting the Napoletana with Zoli's NY slices and "hot grandmas" (we dare you to Google it).
Deep Ellum Postal & Grocer
Deep Ellum (duh)
Deep Ellum P&G's the newest venture from the dude behind Deep Ellum Outdoor Market, and it's got 1) a host of local edibles from standouts like Empire Baking, 2) some sweet old PO Boxes (!!), and 3) plenty of Filipino specialties, like beef caldereta and pork adobo.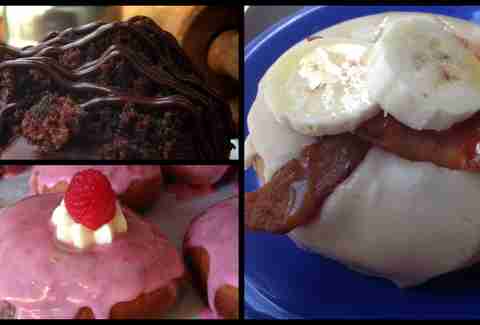 Glazed Donut Works
Deep Ellum
Putting an end to Hypnotic's high-end Dallas donut hegemony, GDW's got gorgeous numbers like Achocolypse Now (chocolate yeast, bourbon chocolate cream, and dark chocolate icing, topped with chocolate cake icing and chocolate ganache. Chocolate.) and the Elvis Killer: peanut butter, banana, honey, and bacon.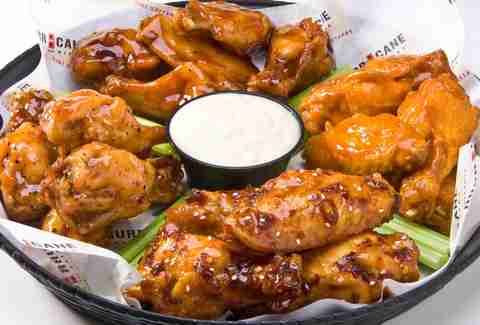 Hurricane Grill & Wings
Mesquite
This Florida-based wingery's planning on taking Dallas by storm with more than two dozen spots in the next couple of years, but you can already go there for ancho chile-rubbed churrasco, steak burgers, pork sliders, and 30 different flavors of wings, almost all of which are better than watching Tim Daly fly a small plane in New England.
Taqueria Habanero
Oak Cliff
The OC's latest taqueria's got great salsa, trompo al pastor tacos, and a bunch of local art you can buy right off the walls, all from a dude named Cecil III who also does some pretty sweet mural-ing (see: side of the building).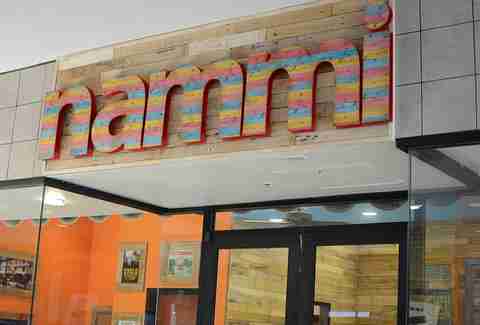 NammiHaus
Far North Dallas
What happens when you take two of Dallas's best food trucks and combine them into one brick and mortar resto? NammiHaus, with all the best banh mis and ice cream sandwiches from Nammi and Coolhaus, respectively, PLUS new awesomeness like banh mi sliders and paninis, and Vietnamese nachos. The only drawback? You can't live there.