Event of the Week Um... hello? Independence Day is this week, which means, as always, it's time to kick things off on the 3rd at Kaboom Town. If you can't get into Addison Circle Park, here's a list of bars hosting parking lot watch parties

Wednesday, July 3rd Don't like vintage air shows and dealing with half a million people? Head to the FW Symphony Orchestra's fireworks picnic

Thursday, July 4th Bobadiction is Dallas's first hybrid shaved ice/boba tea truck. Their first boba-fete is at Liberty by the Lake, over at Lake Lewisville

Spend the 4th indulging in the pastime of overeating at The Libertine's Brass Knuckles Corndog Beatdown

Friday, July 5th Viva Dallas Burlesque is hosting their annual Salute the Troops performance. Get your tix now, then salute the girls in your own, special way

Plano's Holy Grail Pub is spending the weekend smoking some really great stuff... like bacon-infused brisket!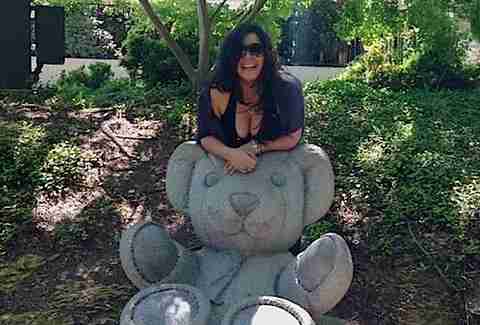 Local Lady We Love, and Where to Meet Her
Meet Pantea. She's just finished up a stint as the GM over at Samar by Stephan Pyles (don't worry, Samar'll be back in a few short months), and this is her discovering for the very first time that there's a "hidden" teddy bear statue collection over in Highland Park.

Reasons we love her: 1) She's at Vickery Park so often, she's got her own name for her regular fireball shot (hint: wildfire). 2) When the heat isn't ridiculous (hellooo 90s!), she can't wait to hit a patio with a bunch of friends and toss back "some watermelon-infused cocktaily thing". 3) Possibly unrelated to said cocktaily things, her preferred method of picking up guys "is always in the look -- read it right and it's game on!" 4) She spent eight weeks as a freshman at SMU pretending to call alumni for donations while actually heading out to McFarlin for "more fun activities".

Bonus tip: If you're trying to get the best table at a great resto, just be sincere -- tipping the host or hostess is nice, but (getting a table) "just because you have an extra $20? Not in my house!"