For their second location, choice Mexican eatery Meso Maya threw down some serious chips, which may explain why they ended up in the old Luna's Tortilla Factory building. For this project, they tapped designers Jones-Baker (Cru, Rusty Taco, etc.) to freshen the place while keeping it in line with the original vibe, meaning... ... they've kept the original stone floors and archways in the 130-seat resto... and returned "the first Mexican restaurant outdoor patio in Dallas" to its former glory. Apps for the new spot include these pork chicharrones (w/ queso poblano & brisket adobado) plus Molotes, which're essentially blue tortilla chips stuffed with glory... and potato, chorizo, Jack, salsa & queso. They've upped the mains, too, like this pato al pasilla (pan-roasted duck breast, blue corn tlacoyo, nopalitos, and smokey dark pasilla broth), and Huachinango: snapper seared with the skin on, masa tamales, calabacitas, queso, guajillo & hoja santa sauce. Libations range from a hand-shaken (not blended) pina colada and a Hibiscus Sour, to the El Viejito, which is made with mezcal, teq, agave nectar, and orange bitters that simply can not accept Syracuse's 7-5 season. Or, if you're in the mood to eat on the street, walk up to attached taqueria La Ventana, an outdoor seating-only spot with... ...cilantro, onion, and salsa-topped tacos stuffed with proteins including bistek, carnitas, suadera, and, if you're not already licked from the other options, lengua.
Recommended Video
Make This Apple Brandy Elderflower Sparkler for Your Next Fancy Party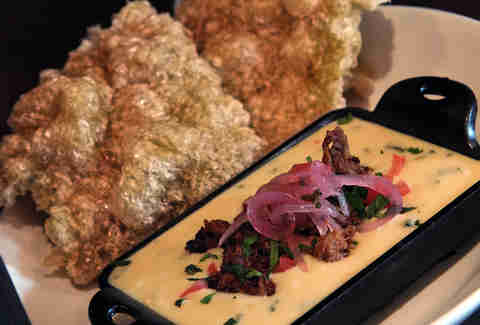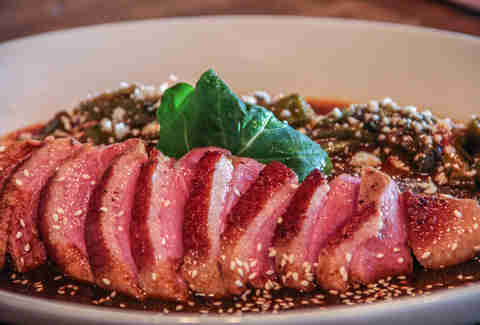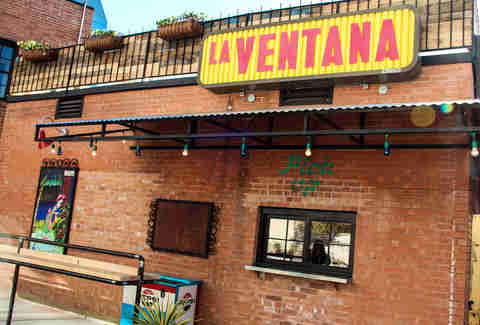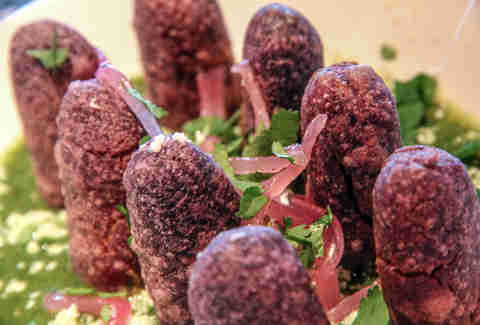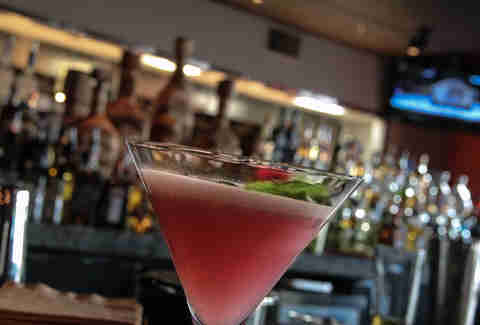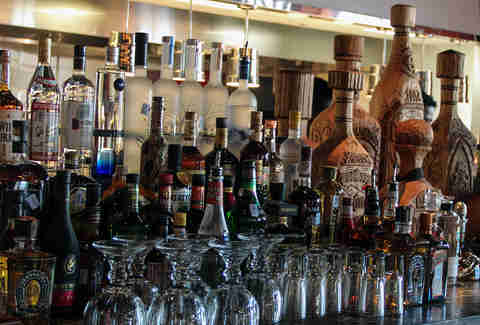 Previous Venue
Next Venue
Venue Description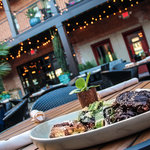 1. Meso Maya Downtown
1611 McKinney Ave, Dallas, TX 75202
Meso Maya, located in a renovated tortilla factory (seriously), is not for sating Tex-Mex cravings. With adobos, moles, and salsas from scratch, and in-house nixtamalized masa for the freshest of tortillas, Meso Maya touts its authentic Mexican roots for lunch and dinner, every day. The menu offers a wide variety of traditional dishes, from queso fundido and tacos to posole and budin azteca. And with upwards of 40 tequila and mezcal selections to choose from, you can expect a proper margarita, whether it be a classic or a house specialty like the avocado margarita, their star sipper.