The McKinney Ave upstart's just rolled out a brunch menu featuring everything from pork belly w/ homestead grits, to a hanger steak kimchi omelet, to an almond-covered version of every third-grader's favorite pepper to pronounce (shishito).
Recommended Video
Roasted Red Pepper Deviled Eggs: Perfect for Parties, Grandma-Approved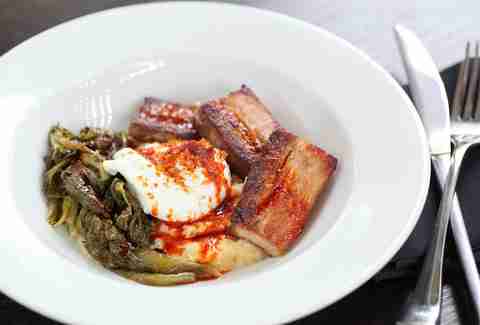 Previous Venue
Next Venue
Venue Description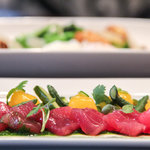 1. Belly & Trumpet
3407 McKinney Ave, Dallas, TX 75204
Fortunately not a venue featuring jazz explorations courtesy of Louie Anderson, Belly & Trumpet's actually the latest venture from the Oak folks in the former Bowery spot, where they're dropping the "hot dogs" from the old "gourmet hot dogs" angle, instead serving classy, non-encased cuisine in a cozy 50-seater decked out with pink walls and ornate chandeliers, with a 15ft bar nestled in the corner.