From 1) the dudes behind The Dram and Candleroom, 2) a Kosmas protege who used to tend at Employees Only in NY, and 3) a guy who's chef'd at both Cafe 43 & Whiskey Cake, Boxwood T+G is Uptown's TABC-replacer and is now home to the best damn patio on Thomas Ave.
They've gone for a bar-aided brasserie feel on the inside, while the outside's dominated by ivy and a ton of misters (so… sausage fest?).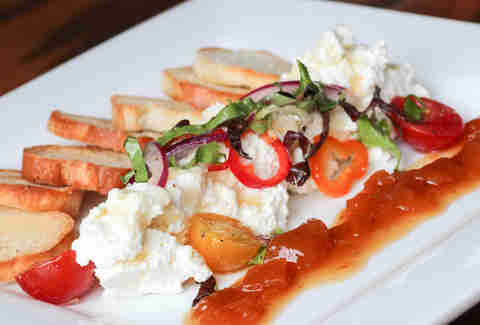 Don't you dare order a small plate. Your "girlfriend", though, she'll totally enjoy the ricotta with Texas honey, peach marmalade, and crostini bread.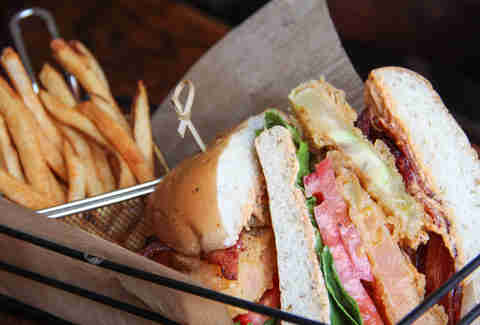 This is your fried green tomato. This is your fried green tomato IN A BLT. Any questions?
They've also got classic mains, like this grilled bone-in pork chop on a bed of yellow cheddar grits with a peach-bourbon glaze, or what the princess got that one time she went to an Around the World party at Wario's apartment.
Dessert time means (yawn) a cookie-filled skillet topped with ice cream and more whipped cream than they used in Varsity Blues.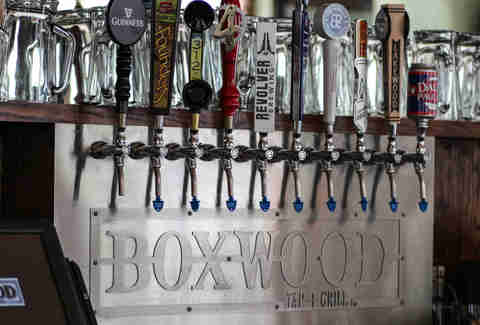 And most importantly to upside-down plane-flying Denzel Washington: they've also got 10 beers on tap.