Is this Uptown's hottest new patio? (Yes, it is.)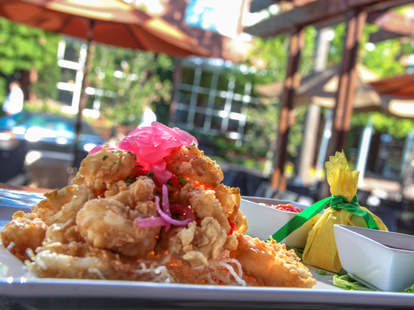 Not just where Bill Gates stashes his secret Macbook, House 34 is also a complete re-do of the old Patio Grill spot, which's now a more laid-back neighborhood restaurant from an IHOP-owning dude... who runs a couple night clubs in Chicago... despite living here.
This is the intimate 40-seat stone-lined interior that you will never, ever see...
... because you'll be out here, anytime between 6a and 3a.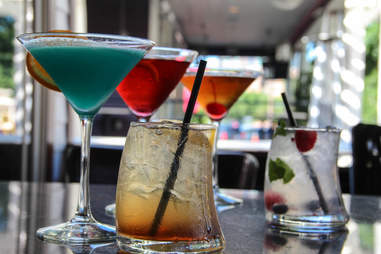 Probably closer to 3a if you're drinking these. Classics (Manhattans, mojitos...) dominate a list that culminates in an Absolut Peppar-laden Bloody they're calling The Cure.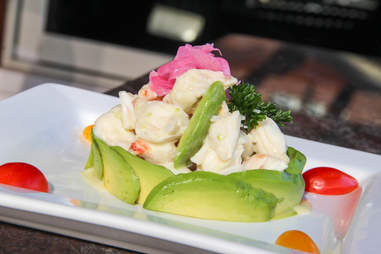 They're describing the food as "Modern American", which either means it affirms the power of human beings to create, improve, and reshape their environment, with the aid of scientific knowledge, technology and practical experimentation, and is thus in its essence both progressive and optimistic, or... lump crab salad over avo slices.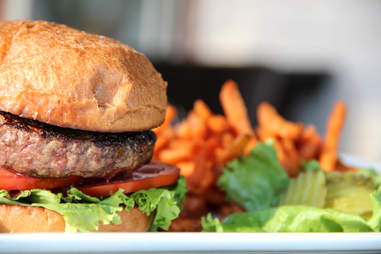 Oh, and you can't leave until you've tried their classic burger. Literally, they won't let you leave. Well, maybe not literally, but definitely figuratively. It's made outta prime beef so good, it doesn't even need or want condiments.