Oh, this? It's just a new McKinney Ave Tex-Mex joint with four tequilas on tap.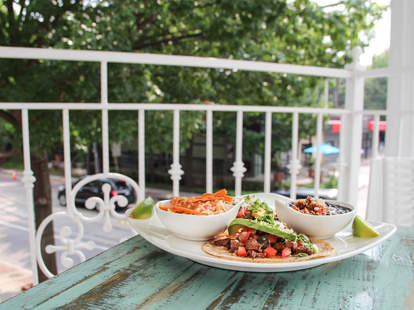 From the guys behind The Standard Pour, Pozo Mercado is McKinney Ave's first and only Tex-Mex joint with quatro on-tap tequilas -- a two-bar hacienda de late-night tacos with a balcony perched over McKinney for crowd-watching/comparing Capulets to the morning sun.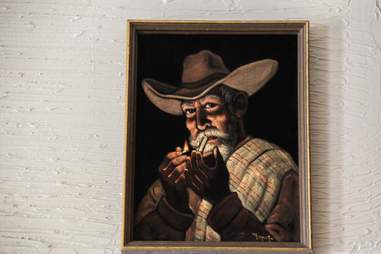 First, put down whatever you're smoking doing and pay attention...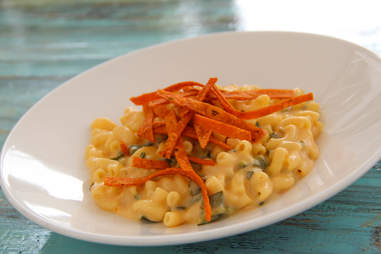 ... because this place has poblano mac 'n cheese topped with cheddar cheese tortilla strips.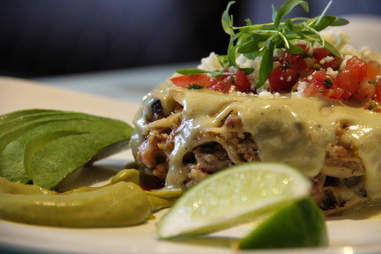 Also: this Mexican lasagna stuffed with chicken and mango, plus beef tenderloin loaded w/ chorizo, bell peppers, and enough serrano to get the Tribe outta last place.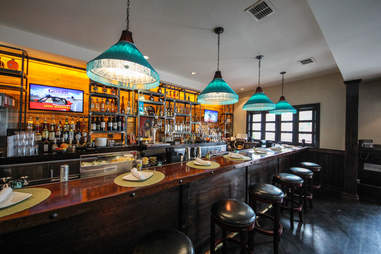 Here, the aforementioned quartet of teqs: Hornitos, Don Julio, Dulce Vida, and Patron. Unless you want him to start kicking bottles off the table again, please don't tweet this at Michael Imperioli. Kidding!! You totally should: @TequilaMichael.
Off-tap booze includes the house 'rita, the jalapeno/mint Loco Pozo, and a wine-, pomegranate-, and tequila-addled sangria garnished with a blood orange, which is just like a blood diamond, except slightly less murder-y.
Ensuring you're not the only one spinning, the second floor gets punched up with a live DJ.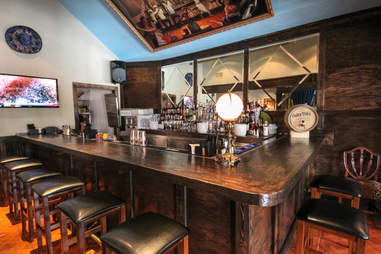 Hello, bar number two that's upstairs and has Dulce Vida adorably served by the barrel.
Oh, and upstairs they're doing this tequila-laden Rio Grande, which uses watermelon ice cubes that keep it as cool as Mercutio's body in Act III, Scene II... Too soon?