The Larimer Square Mexican resto you know and love looks like a million bucks, because that's exactly the amount they spent on renovations. Then they decided to pour 60+ new bottles of tequila and change up the menu, because it's not all about looks. So yeah: the furniture's all new (peep the handmade wooden chairs imported from Mexico), and lends a more casual vibe to the space. Like an amateur magician, Tamayo's made their white tablecloths disappear while keeping the dishes sturdily on the table. They added new shelves to accommodate all those new bottles, which include a smooth-sipping Herradura distilled specifically to suit Sandoval's tastes. Tequila flights come with a cool sangrita palate cleanser, and are available as a Vertical or Horizontal flight. Resist combining them for a Vertical Horizon, even if that truly is Everything You Want. Skip the margs for once and snag a house-infused serrano tequila/ cucumber/ citrus Pepino. The only t-shirt the bearded Southern guy on Top Chef owns is right: bacon does make everything better. Especially this guac with chicharron/ pickled chile/ cotija. Sandoval says he craves this every time he goes to Mexico, and now corn coated in queso fresco/ chile/ salt/ lime is on the menu. COINCIDENCE? Quesadillas at Tamayo aren't your typical cheesy triangles, as here, they press fresh corn masa, stuff it with squash blossom/ poblanos/ roasted corn, and deep fry those suckers. There was nary a street taco in sight on the last menu, but this one's beefed up with smoked brisket/ creamy chile slaw, chicken tinga/ black bean, and al pastor options. Also worth a look are the cazuelas, which are traditional braised meats served aside warm tortillas/ rice/ crema fresca. These beef short ribs go for 27 bucks, but somehow manage to look great despite being priced $999973 under market.
Recommended Video
This Mexican Street Cheesy Corn Dip Is Coming for Your Guacamole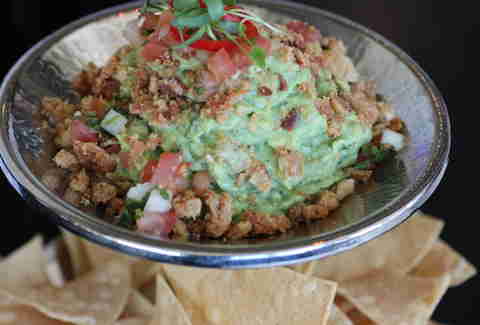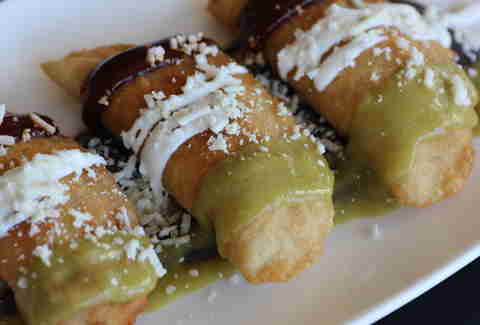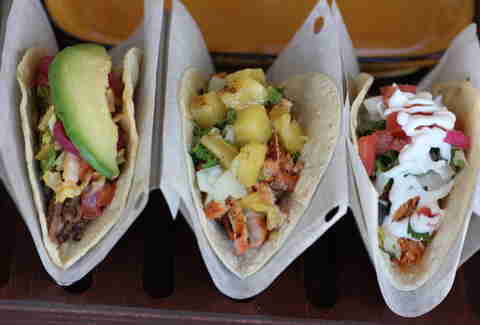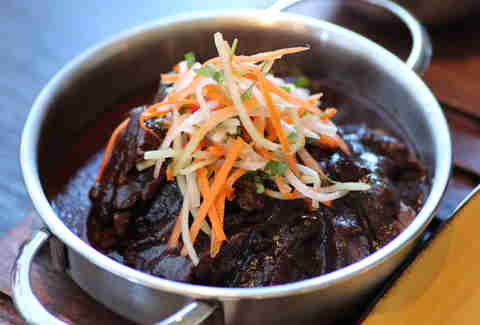 Previous Venue
Next Venue
Venue Description
1. Tamayo
1400 Larimer St, Denver, CO 80202
This Larimer Square spot is a culinary canvas on which Chef Richard Sandoval blends earthy flavors of his native Mexico with creative cooking techniques to craft Tamayo's modern Mexican cuisine. The substantial menu consists of starters, soups and salads, tacos, enchiladas, chef specials like chicken mole poblano and grilled striped bass wrapped in corn husk, and guacamoles, including traditional, bacon, tuna tartare, and spicy crab varieties. Equally extensive is the tequila collection (there are over 100 options); opt for homemade serrano- or prickly pear-infused tequila, or, if you're like us and can't choose just one, order a flight like the Casamigos, a trio of blanco, reposado, and añejo.