When people say that beauty comes in all shapes and sizes, we think it's pretty obvious that they're talking about donuts. So don't discriminate, you absolutely need to try them all to appreciate their depth and unwavering deliciousness. From a barbecue joint to the old-school shops, these ten places are serving up donuts that will cure all your Mile High cravings.
Virginia Village
Classic cake donuts get a modern, customizable makeover at this shop that offers an infinite number of munchie possibilities. Pick from a variety of glazes and toppings and watch as they create your ideal donut. Then do it again, and again, and maybe once more.
Greenwood Village
So you pissed off your boss again? Nice. Just swing by this locally owned shop in the south Denver suburbs and get enough to share to earn immediate forgiveness. This place has all your classic favorites and will take custom orders if you want to get creative.
East Colfax
This Portland transplant has found a new home in the Mile High city where its location off Colfax attracts a steady line of munchie-seekers day and night. Whatever you do, don't skip the maple bacon... or the Oreo... or the... actually, just get them all.
Five Points
Sometimes you want donuts and ice cream. And by sometimes we mean all the time. So it's a good thing Chef Troy Guard exists, whose dessert mecca Sugarmill serves up a sundae made with their fresh brioche donut, caramel ice cream, warm caramel sauce, chocolate sauce, and candied nuts.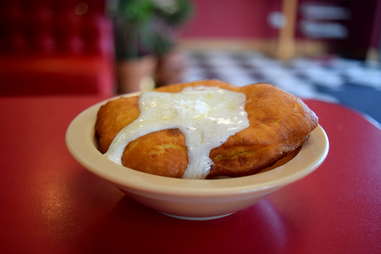 Greenwood Village
Sure, a barbecue joint in a strip mall may not be the first place you think of when a donut craving hits, but after you try the Utah Sconut, that will all change. Made fresh from a recipe perfected by the owner's wife, these light discs of fried dough are topped with luscious honey butter for a unique and totally addictive treat that you won't find anywhere else in town.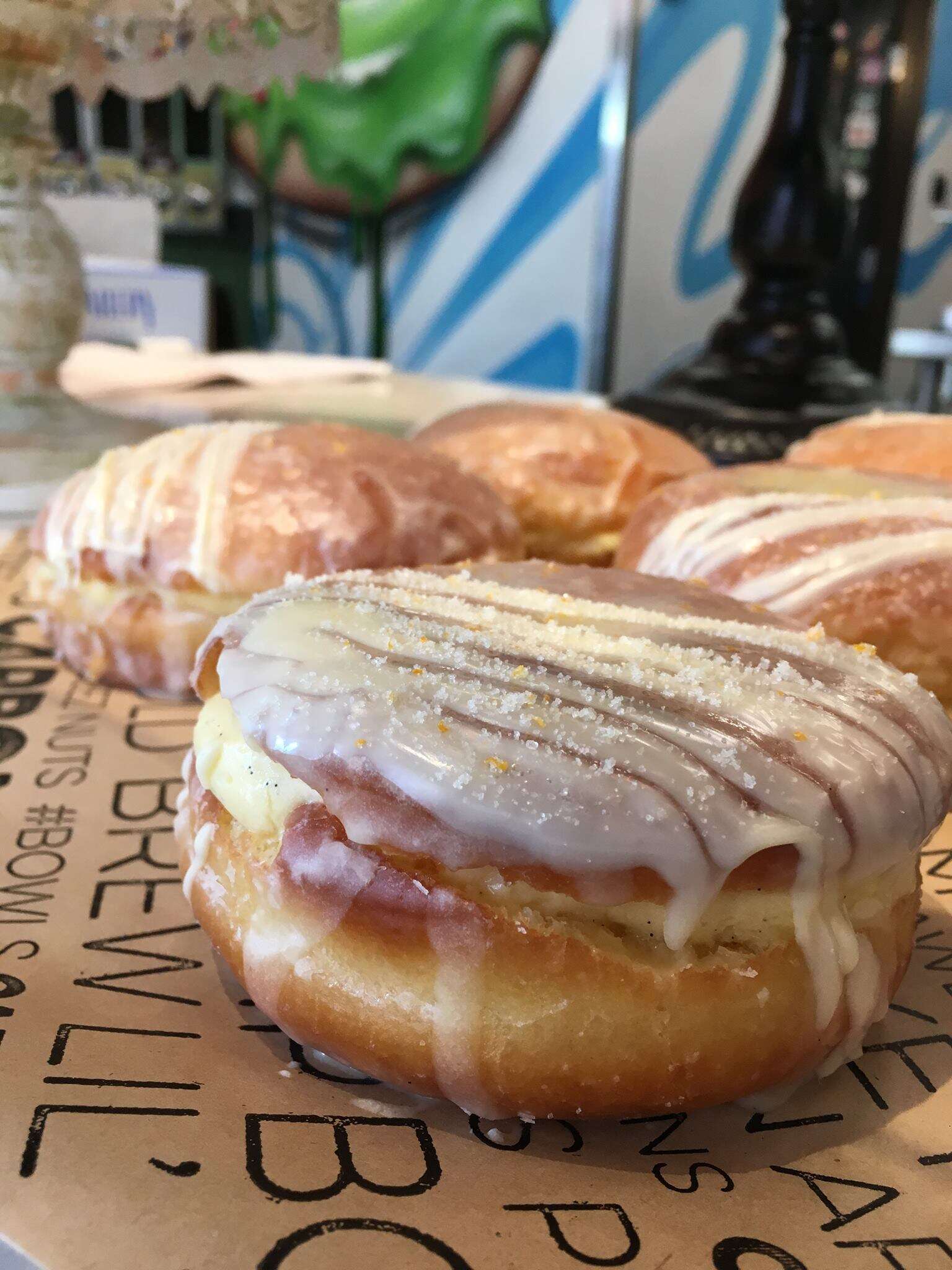 Highland
So you can't actually get any of that kind of green here, but you can get white girl wasted (AKA their honey brioche donut with espresso glaze, peanut butter drizzle, chocolate cookie crumble, and potato chips), along with a ton of other one-of-a-kind creations. And if you need a shot of Jack Daniel's, a lighter, or a condom, they've got those too.
Speer
Want a taste of New Orleans without the hangover? This popular brunch spot is worth the wait for the beignets alone. Big, warm, and properly coated in powdered sugar, these plus a cup of their chicory coffee are the best thing to happen to mornings since people started dancing in Folgers commercials.
Lakewood
Who needs trendy when the classic is so good? That's the motto at Yummy's, a Lakewood shop that specializes in soft, fluffy donuts that taste like... classic, soft, fluffy donuts. So, really damn good.
Washington Virginia Vale
This half-croissant/half-doughnut is the only one of its kind in Denver, and it was dreamed up by a 'nut-focused kitchen that routinely whips up crazy concoctions, like a root beer float in donut form.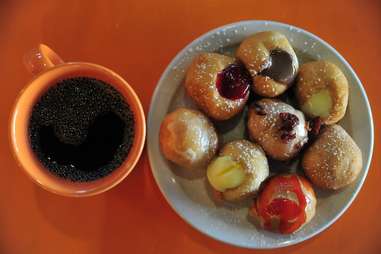 Capitol Hill & University of Denver
The always-bustling Cap Hill and DU locations of the breakfast-obsessed Jelly Cafe offer eight flavors of donut holes, but the maple-glazed sprinkled ones with real pieces of bacon are the standouts. Get all the flavors and experience a sugar high that's much less expensive than Denver's most popular way to get high.
Love free donuts? Find out where to stock up for this year's National Donut Day on Friday, June 2, 2017.
Sign up here for our daily Denver email and be the first to get all the food/drink/fun in town.
Molly Martin is a freelance writer in Denver, Colorado who will take a dozen maple bacons, thanks. See what else she's munching on @mollydbu on Twitter and Instagram.