Green chili may be Denver's most talked about food, but it's not all Mexican in the Mile High. You can also find plenty of cheese-coated pasta (and pizza, and slow-roasted porchetta on antipasti menus). There's absolutely no shortage of spots to get your Italian fix in Denver.
Greenwood Village
If you've ever wanted to assert your dominance at the top of the food chain (and be honest, who hasn't?) then check out the menu at this joint. The dinner entree menu alone features duck w/ herb risotto & duck leg confit; lamb w/ bread gnocchi, spinach & goat cheese; plus pork, beef, and fish dishes, which together turn the vessel you call your stomach into some kind of gastrointestinal Noah's Ark. Oh, it also offers next-level pasta, and its lunch menu offers sandwiches, including a grinder, a meatball sub, and an Italian sausage.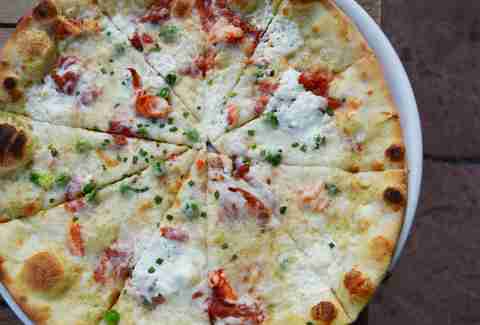 Downtown
Simple Italian could be best used to describe the food served at Osteria Marco, and that's exactly what restaurant-maker Frank Bonanno had in mind when he opened up a less-complicated rendition of Luca D'Italia. Think a focused, cured meat selection with Parm prosciutto and mortadella, panini that either boast moist rotisserie chicken or apple fennel sausage, and a lobster pizza that will make you stop and ask, "Did this food really come from a basement?" Oh yeah, did we mention it's in a basement? But don't let that stop you from hopping down the stairs and trying some of the best Italian in Mile High.
Greenwood Village
Give Il Fornaio a chance by sinking your teeth into a tender cappellacci di zucca, a butternut squash- and walnut-filled ravioli with Grana Padano (Grana Padano is to Italy as Kraft is to American) and crispy sage. And because you know no limits, try any one of its desserts or go for the Dolce Trio, a sampler of tiramisu, cannoli, and zabaione alla gritti with Bellini sorbet.
Highlands
This restaurant has seen its fair share of owners in the last five years. At most places that would be a cause for concern, but at Spuntino, it's more of a passing of the torch. The current owners, husband and wife team Elliot Strathmann and Cindhura Reddy, both worked at Spuntino before taking the reigns in late 2014, and it's remained a neighborhood favorite ever since. Start with antipasti (of course), in particular, the porchetta. From there, you'll find a choose-your-own-adventure of seasonally changing dishes loaded with locally sourced ingredients. From assorted handmade pasta like cavatelli with Tender Belly pork belly, zucchini, blossom relish, and corn broth, to more substantial entrees like smoked Colorado beef cheek.
Cap Hill
Another Frank Bonanno concept (he just doesn't stop!), this is one special occasion spot that you'll find excuses to visit on the regular. Luca is fancy enough for an impressive first-date pick, but casual enough for a night out with friends. Beyond the indulgent ingredients like black truffle and lobster, the food maintains a comforting undercurrent. The Sicilian calamari over house-made marinara with briny capers and a bite from crushed Calabrian peppers is simple yet flavor-packed. The capellini carbonara keeps things traditional with guanciale, egg yolk, Parmigiano, and black pepper. And once you try it, you'll have daily cravings for the braised beef ribs with gorgonzola dolce, rapini, and Roman gnocchi... as soon as the temperature drops below 65.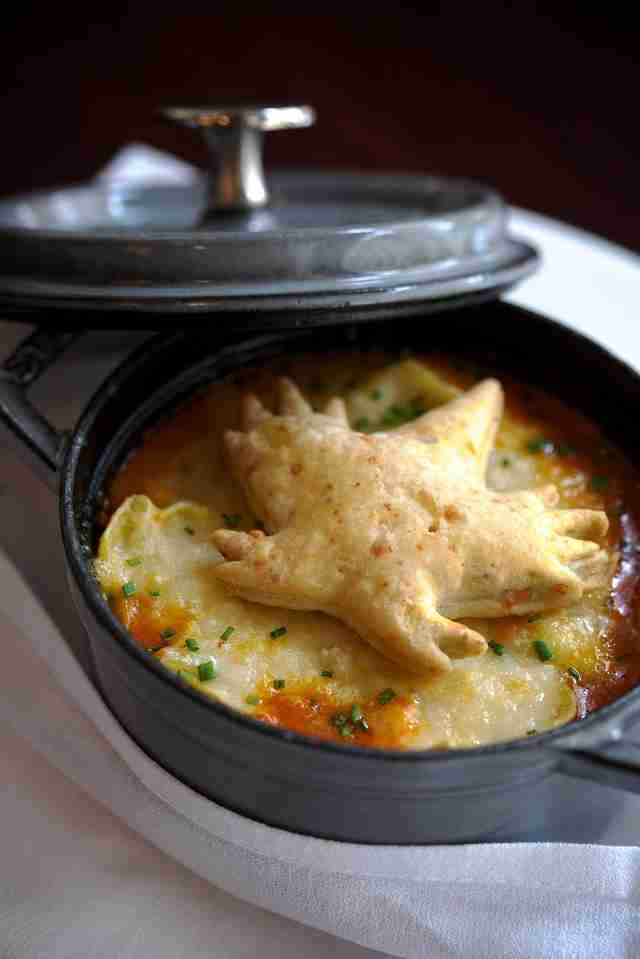 Downtown
2016 brought a big shake-up for Panzano when Elise Wiggins left in May to open her own restaurant after 12 years as the executive chef (look for Wiggins' Cattivella to open later this year in Stapleton). But so far, Panzano has continued to serve up an unparalleled Italian dining experience that may make you feel like you need to call a meeting of the Five Families just to brag about all the good food you ate. You'll be able to catch traditional starters like bruschetta and calamari, but you'll want to finish with the pastiche, a spicy meatball and cheese tortellini baked dish with ragú and spiced custard finished with a savory thyme crust. And even if you are the mid-morning, mimosa-drinking type, Panzano's brunch features Italian takes on eggs Benedict and French toast.
Congress Park
You might think Shells & Sauce is something that involves Velveeta (which wouldn't be a completely bad thing), but thankfully it's so much more. This small space can get loud when packed with hungry masses at dinnertime -- especially during their popular weekend brunch -- but you won't mind once you're eating their creative Italian-American dishes. From their stuffed shells duo (of course) to a chicken and jalapeño sausage Alfredo, you'll find a mix of traditional red-sauce joint fare and inventive spins on the classics. Oh, and that busy brunch? It's popular for good reason: their chicken & waffles is one of the best in town.
Cherry Creek
Whenever it seems like Denver's restaurant scene is changing at lightning speed, it's nice to be able to enjoy a meal at a place that's consistently elevated the cuisine -- and continues to despite the cravings of the city. Barolo's been around since 1992 serving northern Italian cuisine with a staff that takes an annual trip to Italy to learn about the food and culture firsthand. The five-course tasting menu is ideal for getting to know the food here, but you can also order a la carte, and don't skip the shaved black truffles that can be added to any dish for $10.
Highland
Denver's got a history of loving whatever chef Max MacKissock does (he previously helmed the kitchen at the Squeaky Bean and was a James Beard Award semifinalist), so the hype around his new venture wasn't a surprise. Bar Dough's cooking up handmade pasta galore and perfectly charred wood-fired pizzas, but even items that would be an afterthought at other eateries become standouts here. Take the wood oven roasted carrots that get a smoky boost from a carrot cumin vinaigrette. Or the scallops, which can be found everywhere else "pan-seared" with fill-in-the-blank, but here are served cured with cantaloupe, watermelon, and cucumber gazpacho for a fresh spin that works. And works wonderfully.
Sign up here for our daily Denver email and be the first to get all the food/drink/fun in town.