The chef/owner of Bonanno Brothers Pizzeria, (in Lone Tree's luxurious Park Meadows Mall), folded boxes and rolled dough in a Jersey pizza shop in 4th grade, then graduated to making the pizzas himself in 8th grade, then may or may not have graduated to actually graduating, but who cares, because now he owns his own pie shop
Not only is the pizza oven from Florence, the resto's decor is inspired by the train station there, including the deep red- and muted yellow-striped floors
Is any Old Fashioned too youthful for you? Then grab this Green Russell's Old-Old Fashioned -- it's one of four cocktails available on tap along with a gin fizz, an Aperol, and a Manhattan.
Caper aioli and a sweet, tangy red sauce accentuate this Rock Shrimp, but not Rap-Rock Shrimp, as everyone stopped eating that in the early '00s
Recommended Video
Spinach and Artichoke Dip Pizza, the Ultimate Party Appetizer
Prosciutto is flown in from Italy and sliced at their fancy salumi bar, along with other primo options like burrata and mortadella
If you're not in the mood for pizza, contact a mental health professional, because you've lost the will to live opt for one of five paninis like the Slow Roasted, packed with turkey, pancetta, fontina, and a spicy aioli
On to the main event. Their wood-fired Neopolitan-style 'za includes this spicy Lobster Fra Diavolo topped with generous chunks of shellfish, tomatoes, chiles, and ricotta.
The cheesy trinity of Parmigiano, mozzarella, and béchamel meets savory pancetta and a fried egg in the Carbonara
Finish off the meal with the delectable mix of sweet and salty provided by a Chocolate Budino, basically an adult version of a Jell-O pudding pack loved by hard-working 4th-graders everywhere.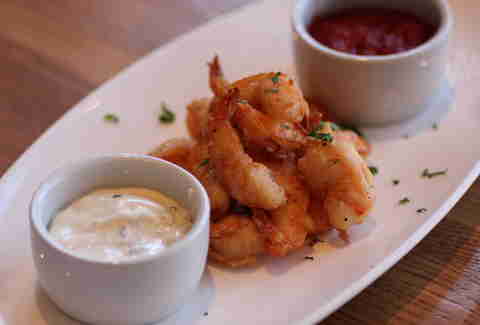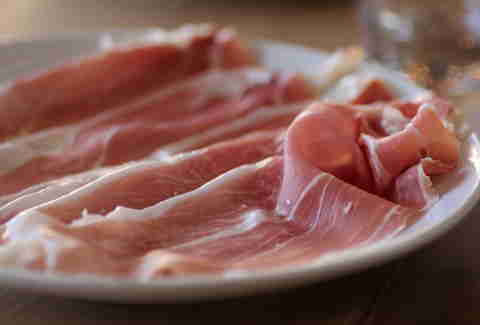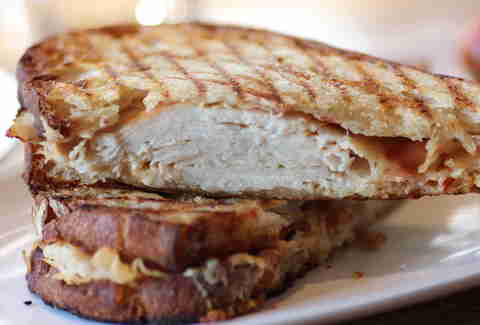 Previous Venue
Next Venue
Venue Description
1. Bonanno Brothers Pizza
8439 Park Meadows Center Dr, Lone Tree, CO 80124
The chef/owner of Bonanno Brothers Pizzeria worked his way up folding boxes and rolling dough in a Jersey pizza shop beginning in 4th grade, then graduated to making the pizzas himself in 8th grade. In memory of this Jersey upbringing, he now he owns his own pie shop in Lone Tree's Park Meadows Mall.