Breakfast is the most important meal of the day. Burritos are the most important culinary innovation of the last 1,000 years (no arguing!). Therefore, it's imperative that you're familiar with Denver's best breakfast burritos. You never know when you may need one.
Recommended Video
Get 5 Katsu Sandwiches in One
Uptown
They seem to do just about everything well, so it isn't surprising they'd nail the burrito. It's bursting with eggs, green chile, hash browns, peppers, onions, tomatoes, and house-made chorizo, then smothered with more green chile, cheddar, and sour cream. Luckily, it never comes off the menu, so even if your hangover persists until dinner it remains an option.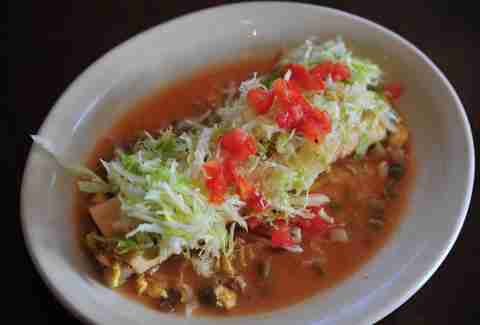 Northwest
Home of the $1.50 breakfast burritos, Araujo's is the spot for a quick and filling burrito on the go. Or four of them. They're filled with a textbook lineup of scrambled eggs, potatoes, green chile, cheese, and a protein selection that changes daily. For a little extra, have it covered with lettuce and tomato to get your obligatory veggie serving for the day.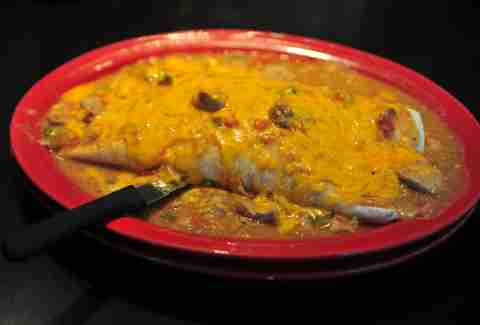 Multiple Locations
Sam's is known for a massive selection of comfort food and equally massive burritos. Though there's a whole page dedicated to them, the meat-tastic Kitchen Sink burrito is the top draw, enough to feed two or three normals or one you. It has four eggs, bacon, sausage, gyro, onion, pepper, tomatoes, and mushrooms. And of COURSE it's smothered in green chile. It will simultaneously cure your hangover and put you back down for a nap.
Southwest
This small but mighty family-owned operation serves breakfast all day, which means you can be incredibly slow moving and still land their simple yet hearty and flavorful burrito. It's filled with rice, beans, eggs, and a choice of bacon, ham, chorizo, or potato. Green chile optional. You will probably take that option.
Multiple Locations
If you don't have a lot of time but want to do better than McDonald's, go to one of the several Denver Santiagos' for these $2 delights. They're filled with eggs, potatoes, and chef's choice of meat, depending on the day. Pro tip: get the green chile INSIDE the burrito for extra spice and portability. They have surprising curative powers despite their relatively skinny stature.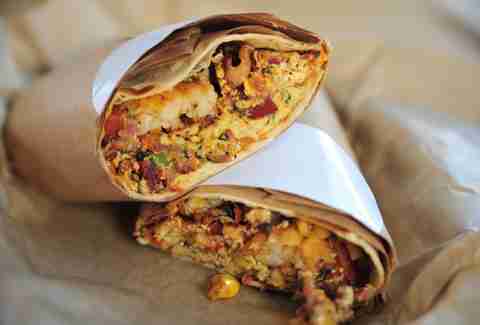 LoHi
Uber has an expansive breakfast, lunch, and dinner selection, but we're talking about breakfast here. The most popular is the Southwest Wrap (who are we kidding, it's a burrito), which has two scrambled eggs, green chili, bacon, corn, black beans, tater tots (!), and pepper jack cheese. Tater tots should be inside more foods just as a general rule.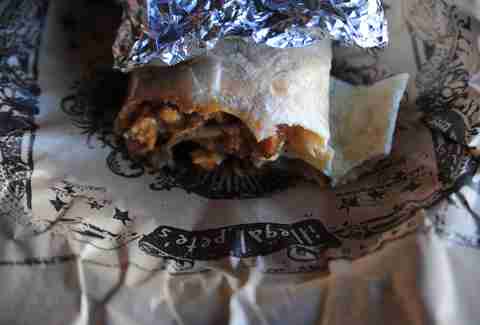 LoDo
The build-your-own breakfast burrito option is hard to beat, and Illegal Pete's does it right with plenty of house-made ingredients to choose from. They pack the burritos close to bursting (mixing all the ingredients together before assembly, which is always appreciated) and wrap them in foil so they're hot and ready.
Sign up here for our daily Denver email and be the first to get all the food/drink/fun in town.