Taco consumption is at an all-time high when Denverites are at theirs, a fact not lost on Cap Hill's creative tortilla-smiths Moontower Tacos, whose name was inspired by Dazed and Confused.
Choose from 13 tacos (or six breakfast versions if you can manage to get in by 1030a), and then devour them at a booth inside the muy casual joint.
Their guac is set apart by their use of "secret seasonings", though it won't be much of a secret if you grab a bottle from the kitchen and Dash.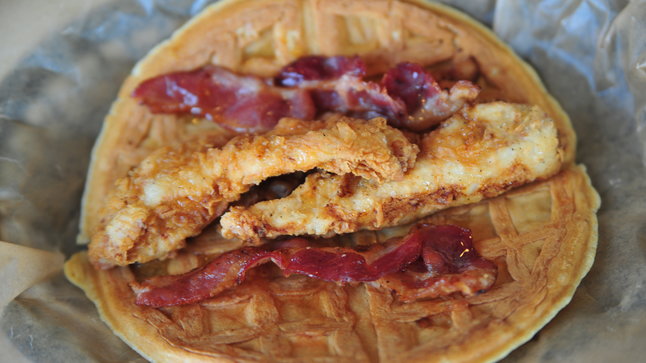 The Doggfather features hand-breaded local Red Bird chicken, bacon, and syrup all wrapped up in a waffle, and while it doesn't resemble anything close to a taco, it does resemble the physical manifestation of genius.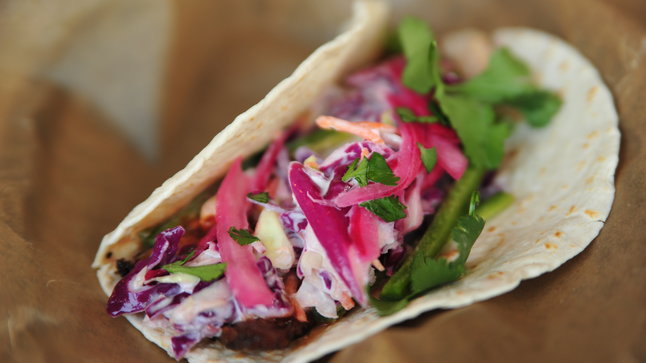 Buried under this colorful, sweet Southern slaw is a hunk of Black Angus beef brisket. Now douse said Gambler taco with their homemade BBQ.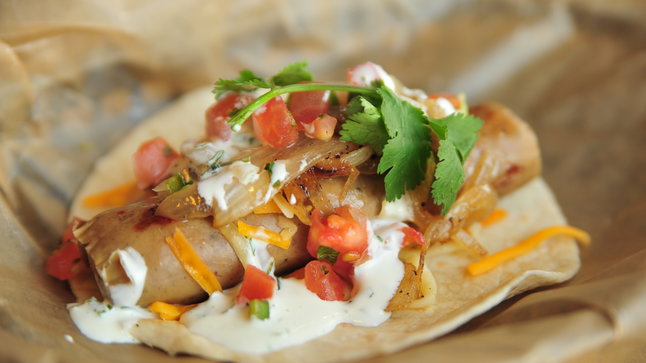 A fave of the owner, the beer-infused brat/ grilled onions/ shredded cheese/ jalapeno-ranch Ballpark should not be consumed without the express written consent of Major League Baseball.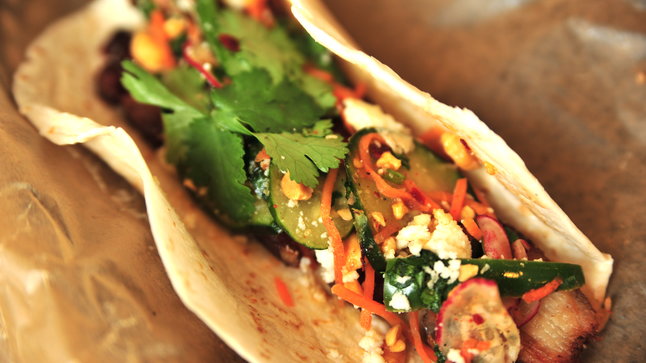 Pork belly is the centerpiece of the Gangnam Style -- again, presumably so named because it's best enjoyed whilst medicated and riding an imaginary horse.