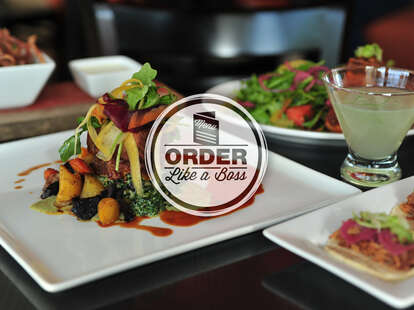 Normally, it's just the middle-aged ladies in Cherry Creek who have serious work done on them, but the resto formerly known as Phat Thai also got a facelift when they refreshed the interior, dropped the Asian cuisine, and introduced a new concept: Harman's Eat + Drink. In the interest of making the trek to Cherry Creek worth your while, here're the food and drink items to snag in order to dominate their menu.
1. Order the Truffled Pork Rinds
The light, crispy skins are bursting with pork flavor and sprinkled with Parmesan.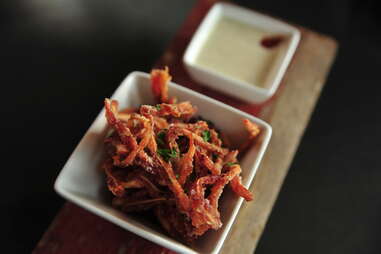 2. Order the Pig Ear Fries
One pig-heavy app may be enough for a normal person, but for those who aspire to be a boss like Rick Ross (and potentially as large as him), it's pig-ear fries and a house-made blue cheese dressing.
3. Order the One Night Stand
Wash the apps down with a refreshing tequila, watermelon, and muddled jalapeno 'tail all spiced up with a Sriracha rim.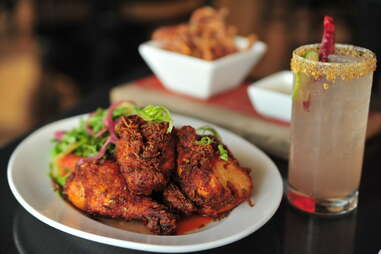 4. Order the Thai Fried Chicken
The ghost of Phat Thai might be haunting this spicy dish, which is tossed in a chili sauce. The watermelon/ arugula salad it's served with'll help you cool off.
5. Order the Fresh Pappardelle Bolognese
Braised short rib, bacon, carrots, herbs, and homemade ricotta cheese are all up in this bad boy. You won't be sorry.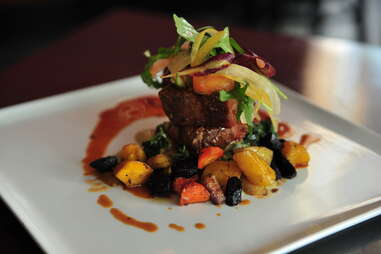 6. Order the Lamb Shoulder
This big hunk of meat isn't all looks, it has personality depth, too! Each shoulder is seared, braised, and served over creamed kale, roasted carrots, honey, and oranges.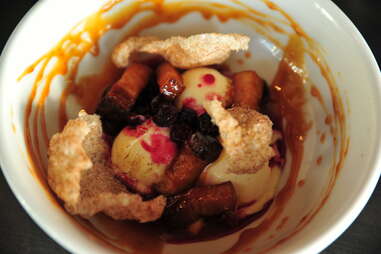 7. Order the Cake Batter Ice Cream
Before complaining that this sounds like something on the menu at Coldstone, remember that no scoop shop serves their ice cream with bacon-caramel sauce, caramelized pork belly bites, and chicharrones tossed in cinnamon and sugar. Pigging out on a dish has never been easier.