Getting a Chub in public is seriously embarrassing, unless of course you're at CHUBurger, where you can openly enjoy one, or any of Oskar Blues' other beers, as they own the place, and source the beef from their very own farm. Welcome, this looks like a farmhouse! They actually don't have cluster flies, but there are 90 seats, meaning plenty of room to stretch out and eat your lunch without someone hovering above you waiting to snatch your seat. Plenty o' Oskar Blues beer will be available on tap (including Chub on nitro, G'Knight, and, of course, Dale's), and they'll also feature two guest taps with stuff like Alaskan Brewing's Smoked Porter. Their signature burger's got black Angus beef & smoked American cheese, and can be topped with upgrades like a fried egg or Double H Ranch green chili. The blue cheese butter, balsamic grilled onions, and bacon Berk contains all-natural pork raised at their farm, which's eight miles away -- the pigs never complain though, despite the commute being murder. Zing! This all-natural bison burger is complemented by chipotle ranch/ avocado/ bacon/ aged cheddar. It's called the Buff, likely because the owners will CU eating one soon. Zing zing! And because why not, the Mile High Fries are covered in green chili, cheddar, and bacon, meaning next time you get a chub, at least you won't be able to see it.
Recommended Video
The Definitive Eggnog Recipe You Need for the Holidays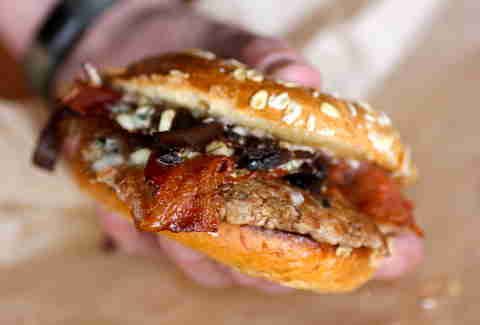 Previous Venue
Next Venue
Venue Description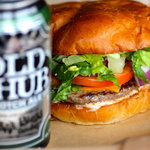 1. CHUBurger
1225 Ken Pratt Blvd, Longmont, CO 80501
Whether you're craving a beef, salmon, pork, bison or a veggie burger CHUBurger has what you need. Even cooler, and what separates Oskar Blues from their competitors, they strive to create a sustainability circle, which means the hops they use in the beer you ordered are then fed to their livestock.