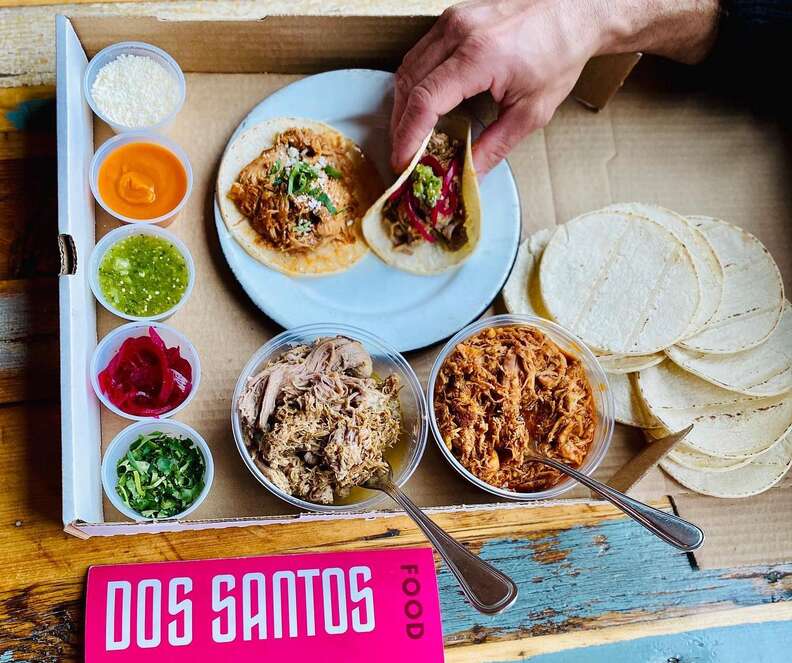 St.Patrick's Day weekend was supposed to be a huge one for Denver bars and restaurants, with sunshine in the forecast and the annual parade bringing thousands downtown. When the first Colorado case of COVID-19 was announced, while it was certainly on the minds of everyone in the state, everything seemed to be business as usual with social media posts centered on upcoming food and drink specials and plenty of Irish-replated puns.
Then on Tuesday, March 10, the parade was cancelled. Around the same time, Governor Polis's office announced an executive order that, among other things, "direct[ed] Colorado Department of Labor and Employment to engage in emergency rulemaking to ensure workers in food handling, hospitality, child care, health care, and education can get paid sick leave to miss work if they exhibit flu-like symptoms and have to miss work awaiting testing results for COVID-19."
The statement left many restaurant owners and operators unsure of what that meant for their businesses, in an industry already built on slim profit margins. Biju Thomas, owner of Biju's Little Curry Shop, had already experienced a significant loss of business in the week between COVID-19's official first case in Colorado and Polis' initial paid sick leave announcement. Thomas' small fast-casual Indian eatery is located on Tennyson. "There are a lot of young families in the area," he explained, "so it's understandable that they would take extra precautions right away."
For Thomas and many others, the paid sick leave rule didn't sit well. "The restaurant industry always seems to be an easy target for politicians," said Thomas, "whether it's the increase in minimum wage or the announcement requiring paid sick leave." But it's not because Thomas and other restaurant owners don't want to provide those things. Quite the opposite, it's because they already work as hard as they can to support their staff who in most cases are more like family.
Which is why there wasn't time to linger on politics. Instead, Thomas' main priority became positivity and being proactive in finding solutions to keep his business and staff supported. "We're working to produce some grab-and-go options so if someone needs to stock up on food for a week, they can have easy access to meals," Thomas said.
It was much the same story at restaurants all over town. Messaging was focused on encouraging guests to visit, reiterating cleaning procedures, assuring the public that staff would be staying home if sick, and reminding people about carry out and to-go options. Jim Pittenger, aka Biker Jim of Biker Jim's Gourmet Dogs, called upon the words of the late Anthony Bourdain who said of restaurants: "these guys are not in the business of making their customers sick." "I think most everywhere you go to eat, everyone there is following outstanding practices regarding yours and their health," Pittenger said. But even as statements about cleanliness went out on social media and in email inboxes, the conversation was already shifting again.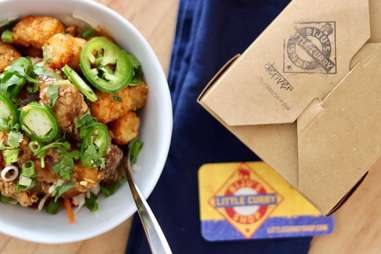 When I spoke to Thomas on Friday, March 13, his message to guests was, "as long as you're feeling well, come out and dine." By the next day, things felt very different. On Saturday, March 14th, I saw a different kind of social media post from one of my personal favorite restaurants in Denver, Sam's No. 3. "[We have] elected to take a position of leadership by suspending service and thus limiting exposure to the virus," they wrote. Others soon followed suit.
As both a freelance writer who is largely focused on the Denver food scene and the Marketing Director for Bacon Social House, an eatery with two locations in the Denver metro area (along with one in Minneapolis), I've had a front row seat to the speed at which this situation has developed for the restaurant community. We went from taste testing St. Patrick's food specials and planning a well deserved staff party to an all hands on deck COVID-19 response in a matter of hours. I wrote a statement for customers on Tuesday that already felt outdated on Wednesday. Our conversations as a team turned quickly from concerns for staff, to concerns for supplies, to concerns for customer health and safety, and back again. As sports seasons were cancelled and grocery stores sold out of essentials, a sense of responsibility to provide people not only access to food, but an escape, became hard to shake.
The work done in restaurants and bars is not glamorous, and the industry is tough in normal times. As Thomas put it, for most small, independently-owned restaurants, "all it takes is a week, one bad week, and the doors have to close." At the time of this writing, the City of Denver announced that all bars and restaurants must close until at least May 11.
But even as closures become a reality, restaurants are taking action. Vine Street is planning to keep its kitchens open to provide take out for its neighbors, and has also offered to provide two meals a day for all staff members via curbside pickup. Annette will pivot to pick up starting Tuesday, March 17. Onefold has added booze to its delivery options, so you can unwind with a Bloody Mary from the comfort of your couch, and Attimo is doing the same with wine. Dos Santos is selling taco kits to-go. The hospitality community is using #ColoradoCurbside on Instagram to share their to-go options, so search that for the latest additions.
The situation remains as fluid as it is uncertain, but one thing is for sure. Denver's restaurants and bars will not give up easily -- on their staff or their communities. Hospitality is all about providing for others, and nothing, not even a pandemic, is going to stop that. Even facing closures, it's teamwork, creative solutions, and a pure desire to help that's taking the forefront in the food and beverage community right now. And while no one in the industry has faced anything like this before, everyone seems to agree that we're in this together.
Here's how you can keep supporting local food and beverage establishments while social distancing:
Buy gift cards
Order takeout and delivery (many delivery services are waiving the typical fees restaurants pay for these services so your money is directly supporting small businesses)
Shop online merch stores
If you're stocking up on booze, opt for products from local breweries and distilleries
Write reviews on Yelp, Trip Advisor, Google location pages, and the rest. Write about why you love the places you frequent and share those five-star experiences so that when restaurants can reopen, they've got their online reputation backing them up.
Show your favorite spots some love on social media -- some kind words can go a long way right now. Use the hashtag #wegotthisdenver
Sign up here for our daily Denver email and be the first to get all the food/drink/fun in town.
Molly Martin is a Denver-based freelance writer who will definitely be ordering take out from her favorite local spots and leaving big tips as often as possible. Follow her @mollydbu on Instagram and Twitter for more updates on how Denver's hospitality community is responding to COVID-19.