There is no more anticipated Fall opening than when the Hunger Games sequel comes out (Katniss! Katniss! Katniss!), but firmly in 2nd place are 10 of the biggest restaurant openings happening in Mile High. An incredible new brewery, multiple restaurants in shipping containers, and one of Denver's best spots expanding to DIA are all opening their doors soon, and we've got the lowdown.
Name: Comida
Opening in: Late August
Why You Should Care: The beloved bright pink Mexican street food truck -- with a brick and mortar in Longmont -- is finally opening up shop in Mile High in that very same Source building (it'll fit, this building is huge), and they're bringing their amazing tacos and tortas.
Name: Acorn
Opening in: Early September
Why You Should Care: From the team behind the uber-successful Boulder resto OAK at Fourteenth comes a new concept slated to open in RiNo's Source building, highlighted by shared plates from a "custom oak oven and grill" and crazy good cocktails.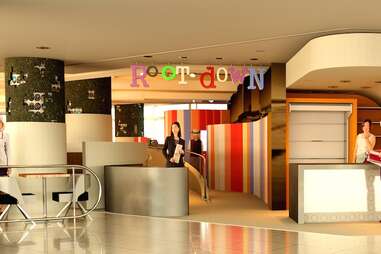 Name: Root Down in DIA
Opening in: September
Why You Should Care: The resto that's been keeping Highland happy with its delicious, often healthy cuisine since 2008, is opening a 2nd location in Concourse C, offering the same local, organic eats in a 4000 sq ft space with a decidedly retro vibe, like those flight attendants who're pushing 80.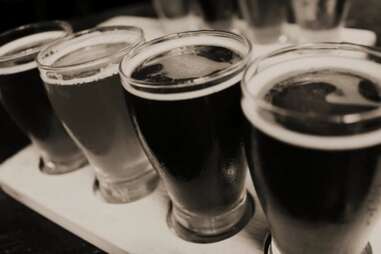 Name: Former Future Brewing Company
Opening in: Early October
Why You Should Care: Yeah, it's not a resto, but this S Broadway taproom has so much heat, it must be mentioned. The brewer has a Microbiology degree, and will have an on-site lab in which to experiment. They'll be pouring 8 taps of beers in "historical styles" that'll be "reinterpreted with modern science"!
Name: Olive & Finch
Opening in: Mid-October
Why You Should Care: After wowing crowds for years with the Asian cuisine at Parallel Seventeen, the chef/ owner is opening a new grab-and-go space a few doors down for those needing next-level sandwiches and coffee. So basically, for everyone.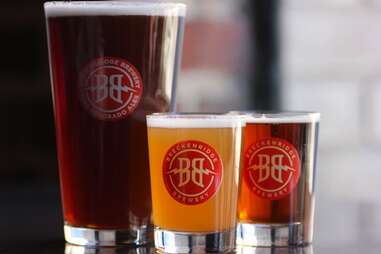 Name: Session Kitchen
Opening in: Late October
Why You Should Care: Wash Park gets a new hotspot in the former Izakaya Den space, from the home-run hitters behind Ale House at Amato's and Cherry Cricket. This new concept plates "globally inspired cuisine" designed to be paired with their high quality beer.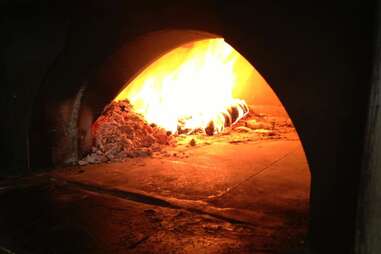 Name: Unnamed Basta Concept
Opening in: November
Why You Should Care: Opening inside a RiNo building made from old shipping containers (it's FedEx-cellent!), this concept from the wood-fired 'za experts behind Boulder's Pizzeria Basta will also feature a wood-fired oven. The lunch/ dinner spot will hold 30-40 people who'll be able to enjoy grab 'n go options, small plates, and kegged beer/ wine.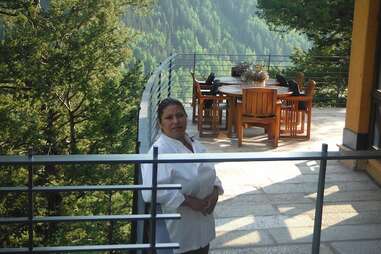 Name: Work & Class
Opening in: November
Why You Should Care: A chef who's done time at Bistro Vendome is a partner in this RiNo concept (also in the shipping container building) which'll whet the appetite with a sizable rotisserie that can fit 44 whole chickens. All the meaty deliciousness, prepared with "Hispanic/ American influences", will be sold by weight.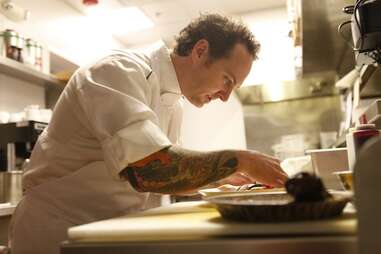 Name: Los Chingones
Opening in: Late November
Why You Should Care: Troy Guard welcomes a new addition to the TAG family with a 4800 sq ft outfit in RiNo that'll feature a rooftop bar and "Guard-style twists on shareable Mexican" faves to enjoy while you're there.
Name: Sugarmill
Opening in: Late November
Why You Should Care: Right next door to Los Chingones is a tiny, 25-seat dessert shack that'll serve "desserts, pastries, and sweets", and is the baby of TAG's current pastry chef Noah "Pardon My" French. That's not really his nickname.