Runny eggs. Weak mimosas. Miranda talking about her failed relationships. Until now, these were the hallmarks of a horrific brunch. But no longer, thanks to the Carrie-blooded pankcakes and Alien-goo oatmeal at the new Stanley Film Festival's Horror Brunch, served inside the iconic hotel that inspired Stephen King to write The Shining. Well, this is just sick: the Carrie Pancakes' pigpen is made out of bacon. And that's strawberry-maple syrup being humiliatingly poured on top of her. Brainstormed by a horror movie fan, Denver resident, and dude who once hosted an even-creepier-than-it-sounds Surgery Dinner, other courses include this Buried Alive parfait, with crushed Oreos for dirt, a Milano cookie for a tombstone, and gummy worms/ body parts throughout. Serving the Here's Johnny Breakfast Burrito inside the hotel that inspired the movie is a fairly brilliant idea, and it's also a shining example of a delicious brunch food made disturbing, with the famed phrase written in sour cream that's been dyed red. It's stuffed with eggs, smoked green chiles, cactus, and green salsa... the umm, most psychotic, devilish salsa of them all! And finally: the Alien poster with a glowing green egg was the jumping off point for this Alien Blood Oatmeal. Fair warning though: eating all this brunch food might cause your stomach to burst.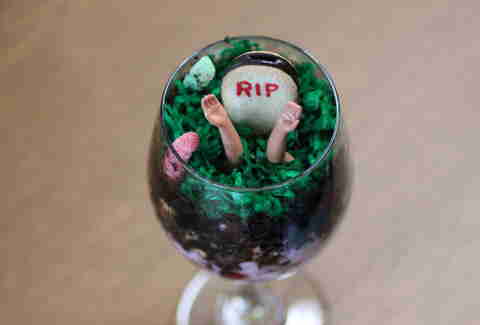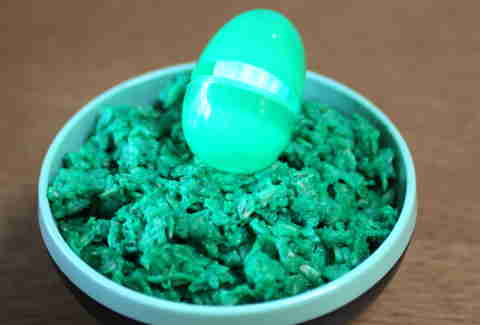 Previous Venue
Next Venue
Venue Description
1. The Stanley Hotel
333 E Wonderview Ave, Estes Park, CO 80517 (Estes Park)
The Stanley Hotel is where the acclaimed horror film The Shining was once filmed, and now, in addition to ghost tours, offers unparalleled amenities such as hiking, skiing, and a film festival.