A freshly baked pizza in 150 seconds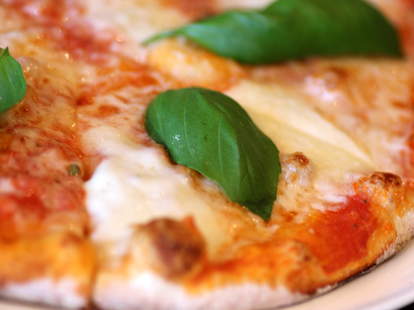 The dude behind Smashburger is getting into the pizza game with Live Basil, a casual joint in the 'burbs where a 600-degree oven needs only 150 seconds to cook a pizza, though it'll be straight Nicholas Cage'd once it gets to your table -- gone in 60 seconds.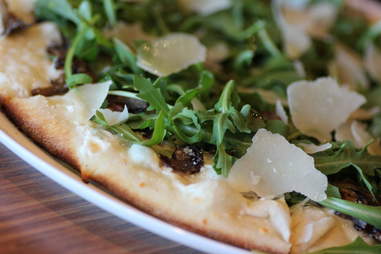 Walk down the line Chipotle-style and pick from produce like organic San Marzano tomatoes or meats like all-natural chicken, or just be lazy and order up a signature pie. And like pi, you'll want to order infinity.
Once it's been cooked, servers will bring a piping hot pie to your table or booth.
Real live basil lines the wall just in case you momentarily forget the name of the restaurant.
Natural, sweet Italian sausage and garlic-roasted wild mushrooms top one of LB's 13 signature pizzas.
For those that like a little kick to their pie, try the natural pepperoni, spicy giardinera, jalapeno on The Hot One, which is named because it's spicy, and not because you'll be sexually attracted to it. We hope.
Or order up a carbonara with Kurobuta ham, a style so good it's bound to become a National Treasure.