While most people think that Independence Day is really just a film where Will Smith takes on an entire alien race, the name has an entirely different meaning to the people of Colorado. As of January 1st, 2014, the people of Denver gained the freedom to buy marijuana whenever they want, without a MMJ card (which wasn't hard to get in the first place, but still). And afterwards (assuming they couldn't even wait to get home) they have the freedom to cure that cottonmouth with these munchie havens conveniently located right near some major shops.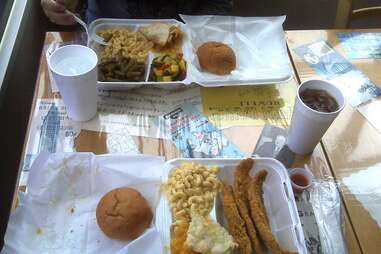 Curtis Park
Place to buy: Denver Kush Club
Place to pig out: Tom's Home Cookin'
When it comes to soul food, there is no better place in the city to stuff your face than Tom's. Fill that monster munch craving with fried catfish, mashed 'taters and gravy, green beans, and peach cobbler. Then stock up for later with a gallon of homemade sweet tea.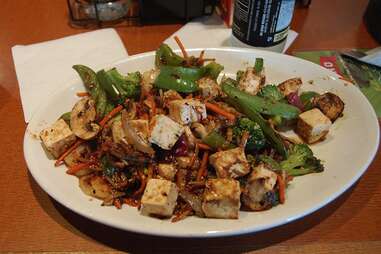 LoDo
Place to buy: LoDo Wellness Center
Place to pig out: BD's Mongolian Grill
The best place to combine your raging hunger with that "creative" inspiration you just took part in. Sure it's a chain, but you won't hold that against them when you're cramming your (different kind of) bowl full of all the noodles, proteins, veggies, and sauce you can handle. And of course you're going for the Unlimited Bowl, which would be incredible if it was the other kind.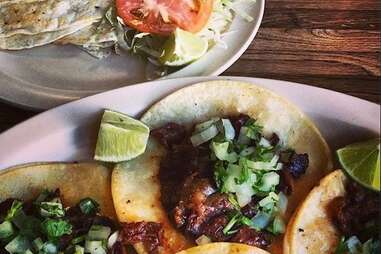 Uptown
Place to buy: Good Chemistry
Place to pig out: La Abeja
Since you most likely just smoked your paycheck at Good Chemistry, $2 tacos with either steak or carnitas is a hard deal to argue with. The same goes for the breakfast burrito, carne asada, and huevos rancheros. Do your best not to drool all over yourself at the counter. Oh yeah, did we mention they have cans of Squirt!?
Southeast
Place to buy: The Clinic Colorado
Place to pig out: MOOYAH
Choice is king. Especially when it involves you choosing all the ridiculously awesome toppings that can go on top of your double cheeseburger -- toppings like sautéed mushrooms, Cholula, and fried onion strings. After that, choose a cookie dough milkshake to go with it. And TRY not to spend too long making your choices. It'll just lengthen the time you have to wait to eat.
Northwest
Place to buy: Mile High Medical Cannabis
Place to pig out: The Original Chubby's
This is your best option for that late-night munchie run. Smothered tater tots, smothered fries, smothered onion rings, and a smothered green chile cheeseburger should be enough to smother your face for the time being. Chubby.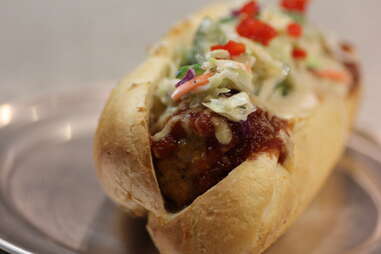 Southeast
Place to buy: Sacred Seed
Place to pig out: Slotted Spoon
Not only is Meatballs a great film to watch while after partaking in some recreational cannabis, they're also a fine food choice. Luckily you're near these masterfully made 'balls made out of everything from salmon to pork matched with chipotle ranch and bacon.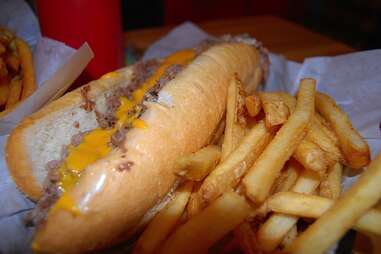 Capitol Hill
Place to buy: Alternative Medicine on Capitol Hill
Place to pig out: Denver Ted's
Two words. Cheese and Steak. Fine, three words. Not like you can do math right now anyway. Let's just make it a compound word. You're getting a cheesesteak. Can you handle more words? How about hot pepper relish, mushrooms, and extra whiz. Also, they have board games. You may or may not be able to handle those right now.