Ordering a tasting menu at a restaurant is a little like going to the gas station these days; you'll get filled up, but it ain't gonna be cheap. Sunnyside's Bocadillo turns the tasting menu on its head with their inexpensive, creative, four-course tapas-based meal that will knock your socks off.
Recommended Video
This Stretchy Ice Cream Is Made With Wine & Cheese
The first course is fried pickle spears dipped in a Guinness batter, served with a side of ranch, and sprinkled with chunks of crunchy bacon.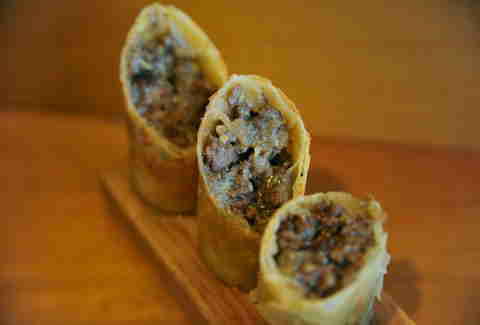 For the second course, the chef pays homage to his Philly roots by booing Santa Claus for no reason serving cheesesteak spring rolls. They may look dainty, but they pack a big, meaty punch. They're served aside thick-cut fries and a jalapeno ketchup.
The third course takes your mouth on a trip to Spain with spiced lamb rissoles. The puff pastry'll pair nicely with the rich Béarnaise dipping sauce.
Another homage to the chef's hometown of Philly is the fourth course, when he punches you in the face for mentioning the New York Giants in his restaurant brings out a cheesecake made with Philadelphia Cream Cheese and topped with a strawberry compote.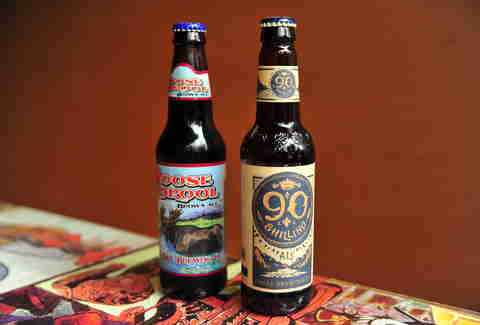 Since you're getting four courses for $30 and you can split the meal with a friend, there should be plenty of room in the dining budget for ordering a beer like Big Sky Brewing's Moose Drool or Odell's 90 Shilling -- fitting, as a meal this good is a bargain at any amount of shillings.