To celebrate turning the age at which Drew Barrymore started smoking clove cigarettes (five), Mudgie's is now popping local brews (and wines) on a rotating basis, which we've lovingly paired with Mudge menu mainstays. The Beer: Jolly Pumpkin Calabaza Blanca The Sandwich: Sorry Charlie Why It Tastes So Good: An easy-drinking, Belgian-style white, the beer whispers sour citrusy somethings to your taste buds that complement the Charlie's salty Albacore tuna. The Beer: Founders Dirty Bastard The Sandwich: Beefy Bleu Why It Tastes So Good: Tasting like a malt ball thrown in a campfire, the Dirty Bastard is somehow surprisingly clean when pitted up against the Beefy's smoked brisket & crumbled bleu cheese. The Beer: Dark Horse Crooked Tree IPA The Sandwich: The Jerk Why It Tastes So Good: The crisp, grapefruit flavors of this dry IPA handle the lingering spices from the housemade jerk mayo, pepperjack, and red onion-topped chicken breast better than Navin R. Johnson after a break up. Add cherrywood smoked bacon and that's all you need and these matches. The ashtray, and these matches, and the remote control and... The Beer: Dark Horse Raspberry Ale The Sandwich: Sho' Nuff Why It Tastes So Good: Part dessert sandwich (strawberry cream cheese, Slow Jams' preserves), part anytime sandwich (house-roasted turkey breast & bacon), pair it with the tart juiciness of the Raspberry Ale for a combination sweeter than adolescent Drew Barrymore, once she stopped using snuff.
Recommended Video
Where to Get the Best Waffle Fries You'll Ever Eat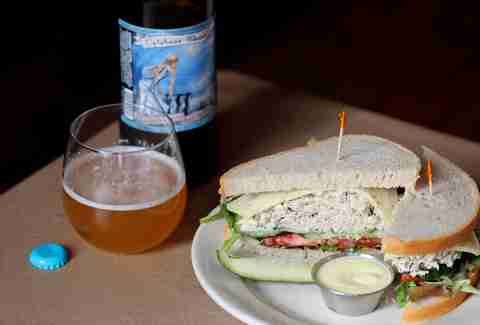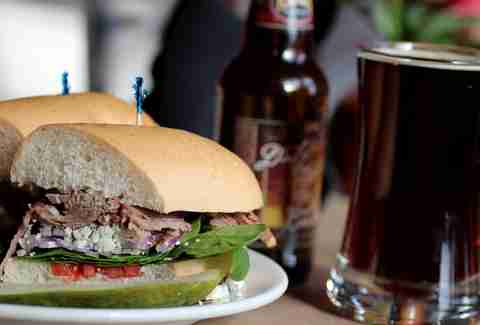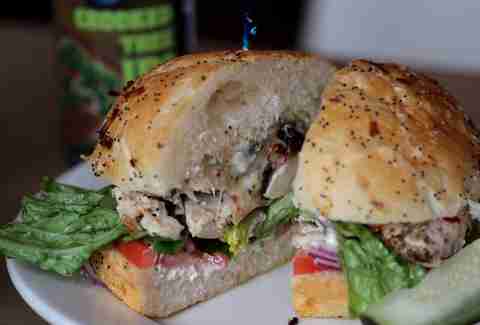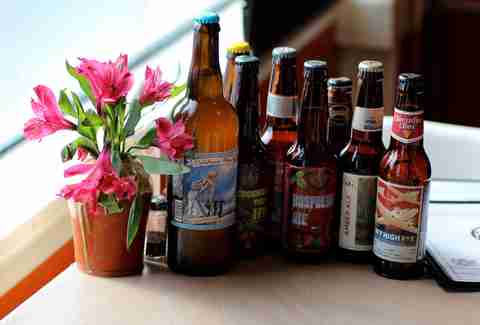 Previous Venue
Next Venue
Venue Description
1. Mudgie's
1300 Porter, Detroit, MI 48226
This artisanal deli is a source of pride for Detroit natives, and it should be: nearly all the meats are roasted in-house and everything from soups, salad dressings, and ketchup is made from scratch. What isn't homemade is sourced from local vendors, and the result is hearty sandwiches like a Reuben on onion bread and the multi-meat Gutty packed with salami, pastrami, corned beef, bacon, and beef brisket. A formidable selection of craft beer, including local and imported bottles, makes Mudgie's a veritable Corktown hot spot for locals on the lunch prowl.