Despite what the rest of the country may think, there's always something new happening in Detroit, particularly on the food and drink front. There's no time quite like the Summer to get out and try new things/accept the fact that your Winter weight is never coming off, so might as well step into a new beer bar or get yourself a pork belly corn dog. Here are seven new spots you need to check out.
Recommended Video
Proof That Iceland's Ring Road Is the World's Most Beautiful Road Trip
Atwater in the Park (address and info)
Grosse Pointe Park
One of your favorite hometown breweries opened up a new beer garden just a few weeks ago over in Grosse Pointe Park. What was once the Grace Community Church is now a place to enjoy 40 draft handles worth of beer -- at least 15 of which are specialty Atwater brews. There's also plenty to be excited about in the food department, from pork belly corn dogs to fried German pickle chips.
Sarap (location and info)
Various pop-up locations
For Filipino-inspired cuisine, keep an eye out for Sarap, as they'll be doing some pop-ups throughout the Summer (their first one at Supino sold out in a scant five days). The menu's always changing, of course, but past dishes include fried lumpia (Filipino-style Spring rolls) and pork BBQ skewers.
Johnny Noodle King (address and info)
Corktown Shores
It was a matter of time before the Motor City got a healthy dose of ramen, but thankfully the wait is finally (almost) over, as Johnny Noodle King should be opening any week now (they've been throwing occasional pop-ups in the meantime). Expect an eclectic menu with with some Thai-style red curry ramen, a little Vietnamese pho, and plenty of Japanese-style goodness.
Mike's Kabob Grille (address and info)
Downtown
Mike's opened recently as one of Bedrock Real Estate's (aka Dan Gilbert's) four new restaurants debuting this Summer, and it's dishing out authentic Mediterranean ranging from Lebanese breakfast pies to... umm, kabobs! So many kabobs!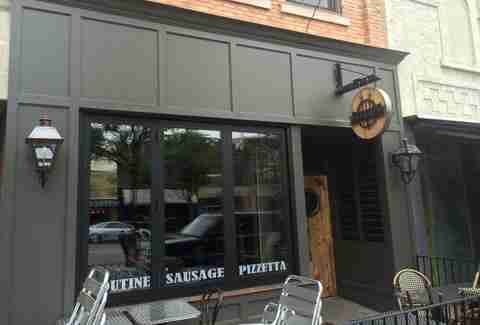 Ale Mary's (address and info)
Royal Oak
There really aren't enough beer-centric bars in the Detroit area (because truly, you can never have enough). Ale Mary's knows this, so they've opened up their much-anticipated craft beer hall right next to Tom's Oyster Bar in Royal Oak. Short's, Dark Horse, Kuhnhenn, and many more are available for your tasting pleasure, along with homemade sausages, beer cheese made with Final Absolution, and no shortage of beer-battered tastiness.
Taqo Detroit (address and info)
Grand Circus Park
The world can always use some more tacos and tequila, and now you don't have to go to Mexicantown for those two Summertime staples. Taqo opened up last week by Grand Circus Park, which means their three floors, two full-service bars, and numerous TVs are going to make for one killer Tigers pre-game. Or post-game, for when you need to drown your sorrows in margaritas.
Coffee and (___) (address and info)
Jefferson-Chalmers Business District
So it's been a about a month since Coffee and (___) held their grand reopening, but if you haven't made it over to their spot in the Jefferson-Chalmers district yet, now's the time. Go for the coffee, stay for the "ands", which include a delightful lineup of pies, cupcakes, scones, and plenty of other gloriously unhealthy treats.
This list -- and all the rest -- look even sexier in our iPhone app. Get it now!