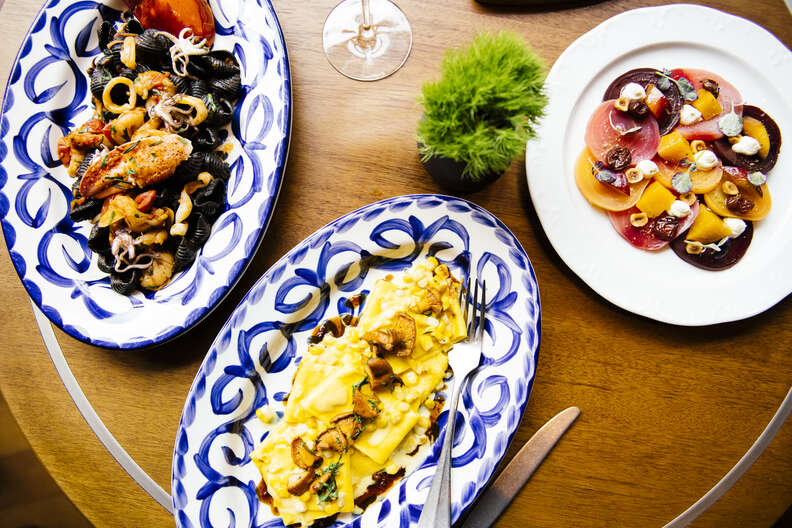 Detroit's dining scene continued to evolve and grow in 2019. Still more high-caliber chefs arrived with James Beard awards and Michelin stars in tow, and more and more native chefs recognized their home as the place to set up shop during the restaurant boom. This didn't just include high-end, fine dining institutions. A local bakery found itself on national media's radar after being named one of the best new restaurants in the US, a humble sandwich took the internet by storm, and so much more. Here are the best restaurants that opened in 2019.
MORE: Check out the 12 new restaurants we named best in the nation this year
Hamtramck
Two words: doner kebab.
Locals have been flocking to this homey restaurant located on the first floor of a multi-family house for the doner kebab: a pile of flavorful lamb and beef slathered in a fresh garlic yogurt sauce topped with purple cabbage and fresh cucumber enveloped by crispy-on-the-outside, soft-on-the inside Balkan lepinja bread. There's also an excellent cevappi: housemade sausages served with red pepper sauce, but it's hard to order anything else when there's doner kebab. Balkan House quickly spawned a suburban outpost in Ferndale, proving that people can't get enough of this sandwich.
Downtown Detroit
Long-awaited spot featuring Cuban-inspired burgers and shakes
Eve Aronoff, who built her reputation in Ann Arbor with her beloved eponymous restaurant and then the more casual and fun Cuban-inspired Frita Batidos, has ventured out east with an outpost of the popular frita (burgers) and batido (shakes) joint in downtown Detroit. Located on a brick-paved pedestrian walkway near the Fox Theatre, Frita Batidos looks like its Ann Arbor sibling with the white communal picnic tables and walls to watch, but is a much larger space so you don't have to wait as long for one of those chorizo fritas with an egg on it. It also features dishes not available at the Ann Arbor location including Frita Bowls with chicken salsa verde, BBQ beef ropa vieja, or pulled pork over coconut ginger rice or salad.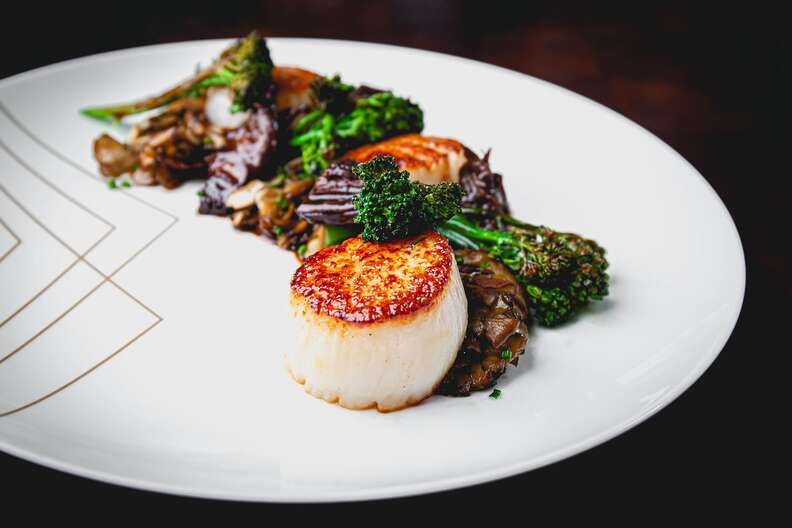 Downtown Detroit
James Beard-winning chef has lofty ambitions for restaurant in iconic space
The restaurant atop the Renaissance Center evokes many happy memories for longtime Detroiters who came to the former restaurants Coach Insignia and Summit to celebrate special occasions. Award-winning chef Shawn McClain, who built his reputation in Chicago and Las Vegas with lauded restaurants there, including Custom House that brought him the coveted James Beard award, has never been one to shy away from a challenge (he once beat Iron Chef Marc Forgione in a fresh conch challenge on the Food Network show). His goal with the Highlands (and Hearth, the more casual and rustic bar on the same floor) is to make the restaurant more than just a special occasion type of place you only see during anniversaries or baller meetings. There are high-ticket items to be sure such as foie gras and steaks dry aged in house, but he's hoping to make the steakhouse more accessible, the kind of spot where you post up to the bar for a drink and a snack or have a casual dinner with friends.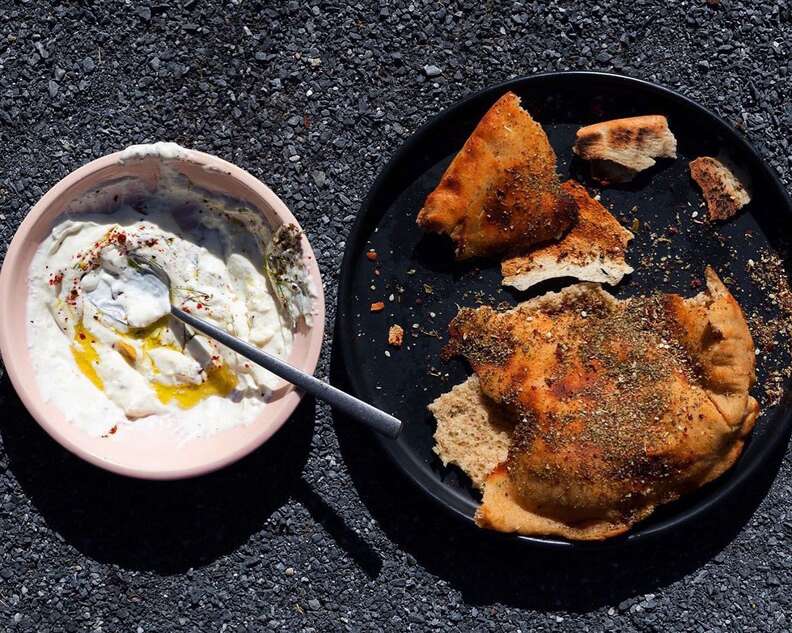 Core City
Wood-fired food with Middle Eastern and Asian influences
Brought to you by the team behind Takoi, the Thai-inspired Corktown restaurant, Magnet has been attracting diners embracing their primal instinct and hunger for food cooked over an open fire. Check out vegetable-centric dishes like ash fennel and burnt persimmon to meatier offerings with influences drawing from the Middle East and Asia. Located in a former radiator shop in the quickly developing Core City neighborhood, the space is decked out in blue tile and walnut, with a 32-foot long sunken bar in the middle of the dining room and 14-foot-high exposed ceilings. Magnet may take a back-to-basics cooking approach, but it's forward-thinking when it comes to its employee-friendly culture and no-tipping model.
Core City
Owners of popular Corktown coffee shop expand with sunny cafe
Opened in 2011, Astro Coffee in Corktown quickly became a staple for expertly crafted coffee drinks (especially its flat whites) and delectable pastries and delicious egg sandwiches. It was (and still is) a cool place to hang out -- if you can snag a table. The tiny space was a bit limiting, so with the opening of Ochre Bakery in Core City, owners Jessica Hicks and Dai Hughes are able to do all of the above and more. They enlisted the bread-making prowess of local baker Max Leonard, who makes all the bread in-house. The egg sandwiches are still there, but the menu goes beyond what was available at Astro with a spiced braised beef sandwich, veggie pita with beet and hazelnut spread, and more. Facing Core City Park and located in the Sawtooth Building, a former dry cleaners and upholstery factory, it shares space with Astro Coffee Roasting and The Pantry, the event space and commissary kitchen for the hospitality team behind Core City neighbors Magnet and Corktown's Takoi.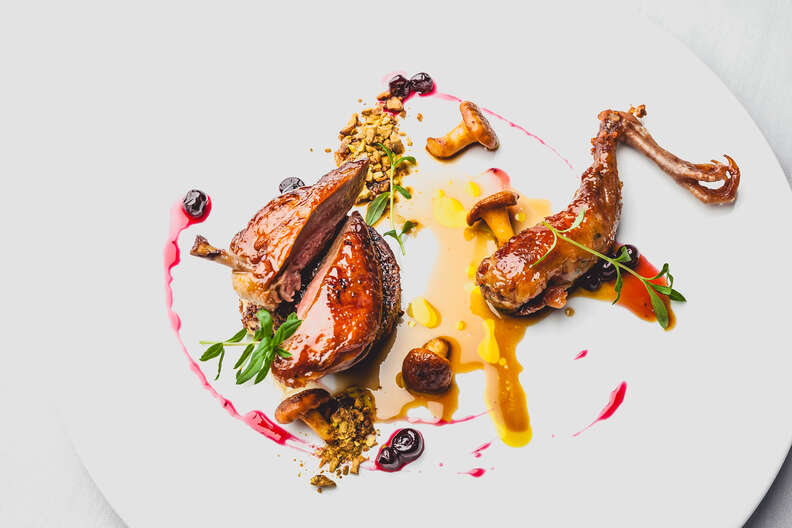 Birmingham
Local legendary chefs join forces on fine dining restaurant
Del Signore. Takashi. These are iconic names in the local restaurant scene so when they announced they were teaming up on Pernoi, Metro Detroit food lovers rejoiced. Luciano Del Signore elevated Italian cuisine at Bacco in Southfield, while Takashi Yagihashi brought the gone but not forgotten Tribute to the national stage. While Takashi, as he likes to be called, relocated to Chicago he never forgot his Michigan ties, opening up Slurping Turtle in Ann Arbor a few years ago. Takashi recently bowed out, citing the grueling weekly commute between the Windy City and the Motor City. Despite his early departure, the food they created together was a masterclass in perfection and execution, from the king crab "ravioli" (instead of pasta, it's daikon radish) to the rich and decadent Osetra Caviar atop capellini. Pernoi is carved into the more formal Maple Room and more casual bar area, but both spaces are decked out in what Del Signore has called a "luxury yacht" aesthetic. Either way, if you're looking for a place to impress this is the place.
McDougall-Hunt
Moroccan with a modern spin
Save for an excellent pop-up (hi, Taste of Marrakech!) and a couple of spots, including one across the border in Canada, there's a dearth of Morrocan food in Southeast Michigan. Chef Omar Anani saw the void and filled it with this bright and cheerful carryout-turned-dine-in restaurant on the east side. Traditional tagines with lamb or eggplant beef are represented on the menu as well as a Moroccan fried chicken sandwich with harissa slaw on a challah bun that's perfect for the 'Gram. The flavorful fare are perfectly complemented by one of the halal craft beverages in the dry bar, featuring a range of drinks from the housemade sodas to the decadent Moroccan hot chocolate with burnt marshmallow.
Downtown Detroit
A taste of southern Italy and Sicily in the Motor City
Opened at the tail end of 2018, San Morello in the Shinola Hotel quickly became a downtown hot spot for its stunning mid-century modern ambience and vibes, top-notch cocktail and wine program, and locally and seasonally wood-fired dishes, housemade pastas, and pizzas. These aren't your garden-variety pepperoni pies: The Tartufi comes with Taleggio, parmesan, and black truffle. Not to be missed are the ricotta dip, My Grandmother's Ravioli, and any of the excellent wood-fired dishes such as the whole orata. It's the first Detroit restaurant by chef Andrew Carmellini, a James Beard award-winning and Michelin starred culinary superstar who has several restaurants in New York as well as Miami and Baltimore.
Midtown
French-influenced diner with Detroit flavor
We've seen a lot of, er, questionable trends make their way to Detroit (we're looking at you sushi donuts) and we raised an eyebrow when this Midtown diner touted the obnoxious-sounding "caviar bumps" with edible gold and Champagne shooter. But once we got past our initial judgment, we discovered some pretty creative and tasty dishes like the salmon steak with gochujang and Champagne chicken with crispy skin. The real draw is what happens after dinner. With a late-night menu and music, including a late-night techno series featuring none other than the legendary Kevin Saunderson on Thanksgiving Eve), Savant is more than just the latest restaurant hot spot. The moral of the story? Don't judge a restaurant by its menu items, no matter how ludicrous it sounds.
Northwest Detroit
Fine dining on the Avenue of Fashion
Most of the hot spots tend to locate their fine dining establishments in the greater downtown core, but chef Omar Mitchell made a statement by bringing this white-tablecloth gem to a historic neighborhood by Seven Mile and Livernois, aka the historic Avenue of Fashion, this year. It was a particularly tough year as streetscape work put a serious dent in car and pedestrian traffic (some businesses had to close or delay their opening because of the negative impact), but for those willing to brave the nightmare construction were rewarded with A-plus service, dishes from Parmigiano Reggiano shrimp to bananas foster prepared tableside, and personal service from chef himself.
New Center
Afro-Carribean pop-up turned food truck turned brick and mortar
Godwin Ihentuge hustled hard on the pop-up and food truck scene before finding a permanent home in New Center to sling his signature lemon pepper jerk chicken, black eyed pea fritters, and suya fried chicken. With a home base he's paying it forward by taking care of his employees through revenue sharing and helping fledgling restaurant concepts such as Culture in a Bowl, which recently departed YumVillage's incubator space after a successful stint.
Sign up here for our daily Detroit email and be the first to get all the food/drink/fun the Motor City has to offer.
Dorothy Hernandez is a contributor for Thrillist.