It seems like every day something happens to make Detroit even more delicious than it was before. Is it possible Detroit could become SO tasty that it actually eats itself? That's a concern for another day. For now, just get excited about these 10 new eateries and drinkeries, including a brewery you'd been waiting on FOREVER.
Recommended Video
Here's Our Travel Guide to This Nation of Over 7,000 Islands
Corktown
BATCH BREWING IS NOW OPEN, YOU GUYS!!!!!! Were people talking about it for so long that you started to feel like it might never happen? Well, it happened! And it's going to keep happening, six days a week. The place has seemingly been both blessed and cursed from the beginning -- getting some early funding assistance from a successful $25,000 Indiegogo campaign and a $50,000 grant from Hatch Detroit's 2013 small business competition, along with a nice spate of national press, but also having to deal with the dissolution of the partnership that included the original planned location on Michigan Ave, which in turn ballooned costs and delayed opening yet again.

But now they've got a big beautiful building to call their own, and co-owners Stephen Roginson and Jason Williams now have a doctorate degree in What It Takes to Open a Business in Detroit™ and also probably the shortened life expectancy that comes with it. While technically Brew Detroit (below) beat them to the small-barrel system punch, technically theirs is still a production brewery and Batch is still by all technicality still Detroit's first nano-brewery. Hell, they've earned it in sweat equity.
Corktown
Brew Detroit is a massive production brewery in Corktown that has been in operation for some time now, contract brewing for Atwater and Kid Rock's American Badass Beer. Its using its recently-opened taproom to highlight its own creativity, with 10 rotating taps brewed on a very small two-barrel system, which is pretty much the only small thing about the place.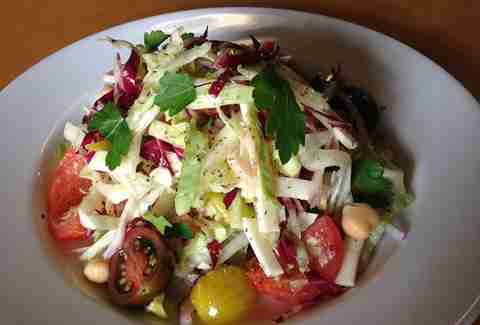 Midtown
From the fine folks behind The Sugar House and Wright & Co. comes Café 78, a new breakfast/lunch spot and bar located inside the Museum of Contemporary Art Detroit. "Dinner" is more of the light snacking variety, offering the same soups, salads, and sandwiches served at lunch (unless they happen to be hosting a private dinner party... in which case, game on). Otherwise, you can get Zingerman's pastries and Anthology coffees for breakfast, as well as beer, wine, and Sugar House-sanctioned craft cocktails throughout the day. After years of flirting with pop-ups, it's nice to see MoCAD with a concept to call its own -- the first in its permanent collection!
Farmington Hills
Much like Kid Rock, Metro Detroit's craft beer culture has declared its intent to pack up its game and head out West. So now, Farmington and Farmington Hills -- once a craft beer desert -- now has offerings like microbrewery Farmington Brewing Company and Craft Breww City, a multi-tap beer bar serving "gastropub" bar food with all of the same pool tables/darts/sports TV amenities as popular local jam Roosevelt's, the sports bar and pool hall that previously occupied the space. We don't understand the two w's either, but we assume it was intentional.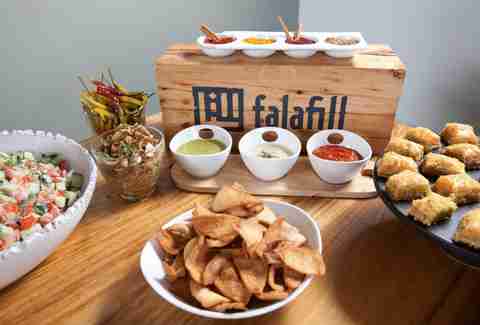 Midtown
Detroit isn't hurting for lack of excellent Mediterranean restaurants -- in fact, it's one of the few major cities that can really even make that claim (thank you, Dearborn!). But because Chicago suffers from debilitating FOMO, they're trying to take control of the falafel train, which translates into a glossy fast-casual with a buffet-style "mezza bar."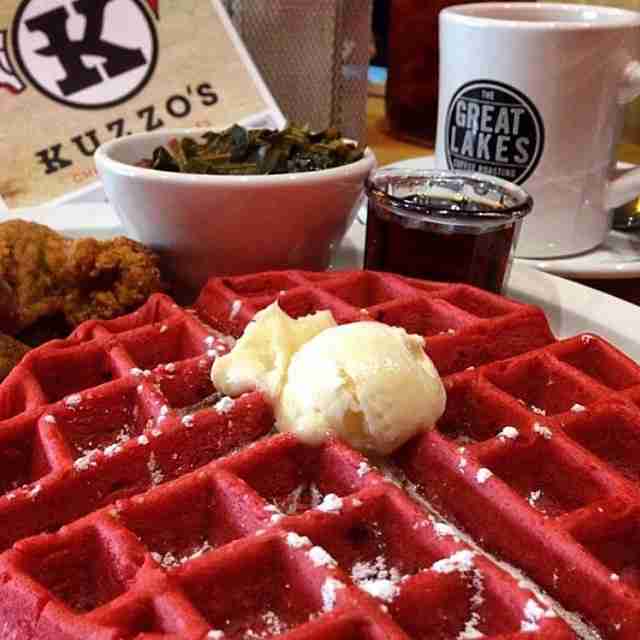 Avenue of Fashion
There's not a lot left up to interpretation with a name like Kuzzo's Chicken & Waffles. The sharp new restaurant stays true to its name, serving 10 different kinds of chicken and waffles from owner and ex-NFL-er Ron Bartell's family recipes as well as a variety of other down-home Southern specialties. A liquor license is in the works with plans to offer craft cocktails with a "Southern spin," which could mean anything from old-fashioned Old Fashioneds to Hand Grenades, and while we welcome anything along that continuum, Bartell's mention of incorporating Kool-Aid flavors in the Freep makes us think more along the lines of the latter.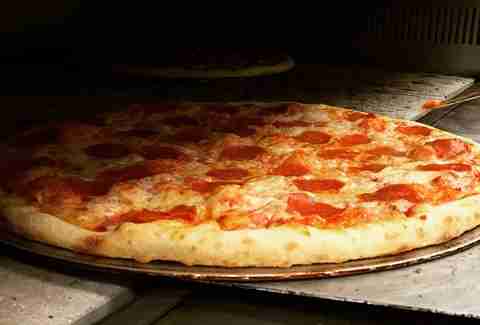 Allen Park
Not all of the cutting-edge culinary happenings in Metro Detroit happen in the trendy areas. And while one might not be inclined to call a fast-casual concept that commits to fresh, sustainably-sourced ingredients and fair wages for employees a matter of being "cutting-edge," in the grander scheme of American cuisine, it kind of is. Major Tomato in Allen Park serves pizzas made with unbromated flour; burgers and hot dogs made from grass-fed, sustainably-raised, hormone- and antibiotic-free animals; organic wheat buns (gluten-free and organic white buns are also available); natural sodas; and "fries" made with organic sweet potatoes, millet, quinoa, and spinach.
Everything is GMO- and chemical-free, but the menu is still an inventive one that will appeal to even the most diet-be-damned carnivores. In fact, Major Tomato is more than a little reminiscent of Moo Cluck Moo, which continues to make national headlines after first making a splash when it opened its original Dearborn Heights location, serving all-natural, sustainable burgers, chicken, fries and shakes, and paying employees $10/hour, soon after raising it to $15.
Downtown
Sick and tired of hearing all these people talk about, what's the deal with this pop life and when is gonna fade out? The thing you got to realize, what we doing is not a trend. We got the gift of melody, we gonna bring it 'till the end. So yeah, there's another new permanent pop-up space in Detroit, this one located above the recently revamped Checker Bar. In case you ever wondered why this music gets you high. It takes you on a ride. Feel it when your body start to rock. Baby you can't stop. The music's all you got. This must be: POP.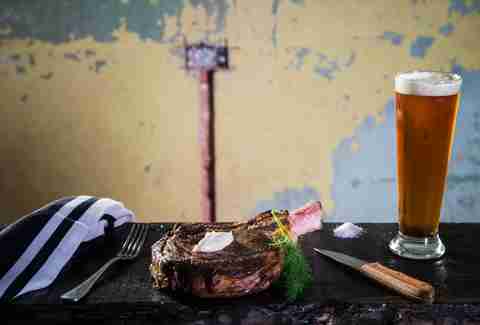 Downtown
The first of two new restaurants opening in the historic G.A.R. Building and overseen by Chef Kate Williams, the long-anticipated Republic is a rustic-yet-refined tavern with a menu offering items like aged beef tartare, bone marrow fritters, beef tallow fries, rabbit pot pie, duck pastrami, and a whole roasted chicken for four. With this kind of elevated meat-tastic menu, Republic could very well become known as the Publican of Detroit.
Whole pigs and lambs are butchered in-house and there is a culinary team solely dedicated to making sausages and charcuterie. A small-but-selective beverage program includes bottled cocktails, a handful of wines both Old World and new, a rotating selection of Michigan craft beers on tap, and additional beers in cans – like Stroh's, which is recommended as the booze-pairing of choice with the "Butcher's Revenge," so you know this place isn't trying to be too bougie for its Detroit britches.
Ferndale
There was a moment there when it seemed like every other day a new upscale barbecue restaurant was opening in Metro Detroit using the tried-and-true formula of reclaimed barn wood furniture + an emphasis on Michigan craft beers + a menu highlighting one or any combination of American barbecue regions. Ah, those halcyon days of 2009-10. Those 'que-fueled fires have since died down, but occasionally a new player still comes onto the scene.
The newest player is Zeke's R&R (rock 'n' roll) BBQ in Ferndale, inexplicably the only barbecue eatery in a city that plays host to the annual smoked-meat bacchanal that is Pig & Whiskey, unless you count Dickey's, which we don't. Overtaking the old AJ's Café space on 9 Mile, Zeke's BBQ, yet another long-anticipated opening years in the making, is now open, serving barbecue with a side of rock 'n' roll in both its décor and in the coming-soon live rock shows -- a natural fit, given that one of the owners of Zeke's is also an owner of Small's Bar in Hamtramck. They also serve two different kinds of poutine, which is also becoming something of a Detroit thing.
Sign up here for our daily Detroit email and be the first to get all the food/drink/fun Motor City has to offer.