In the Detroit restaurant scene, there's always something new popping up (sometimes literally), and although it may have been still remains cold, snowy, windy, and all-around awful outside, several brave souls have opened new spots worth your time in any weather. Here are seven of 'em:
Recommended Video
Here's Our Travel Guide to This Nation of Over 7,000 Islands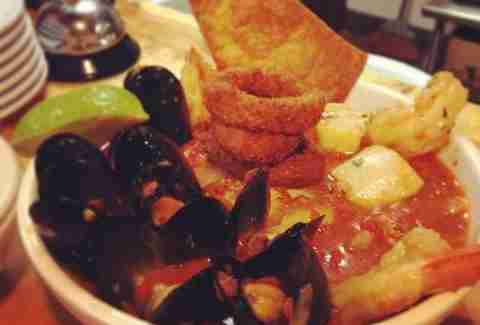 El Asador Mexican Steakhouse (click here for info and address)
Mexicantown
What can you get at Mexicantown's newest steakhouse? Well, yes (surprise!), there's authentic Mexican-style steak (try the bell pepper-sauced carne guisada), but also fajitas, enchiladas, some killer chile rellenos, and a sizeable selection of seafood like fish tacos or shrimp in creamy poblano sauce. Check out their full menu here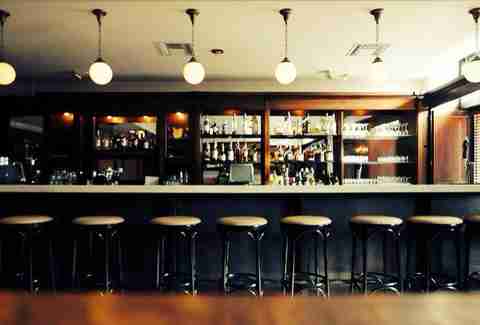 Craft Work (click here for info and address)
West Village
The folks at Craft Work have built themselves (and you!) a classy, cozy haunt over in West Village. They've got plenty of classic cocktails to choose from and rib-sticking delectables like fried chicken with braised bacon greens, mashed potatoes, and honey. Important note: they also have s'mores.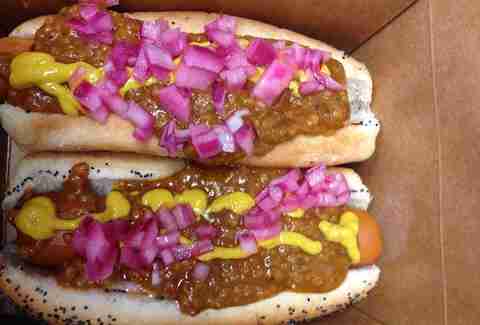 TopSoil (click here for info and address)
Midtown
The folks over at Russell Street Deli put this vegetarian-vegan café together and stuck it in the Museum of Contemporary Art Detroit (MOCAD, for you abbreviation enthusiasts), which means for less than $8 you can get vegan coneys, giant Oreos, noodle bowls, and more. Even the vegans among us should not be deprived the primal joys of a coney.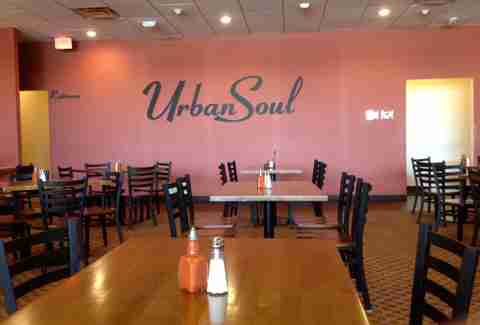 Urban Soul (click here for info and address)
Downtown
If you're Downtown near Lafayette and find yourself needing a soul food fix (or if you aren't even really that hungry, but let's be honest, you can always eat), this is your spot. T-bone steaks, short ribs, catfish, chicken and waffles, and a whole mess of desserts -- including a chocolate tower and a Southern brownie -- are waiting for you.

Bistro 82 and Sabrage (click here for info and address)
Royal Oak
What used to be Sangria in Royal Oak is now Bistro 82 (restaurant) and Sabrage (ultra lounge), a newly renovated, modernized, and fish-tank-backed-DJ-booth-equipped space serving up a mix of French-style bistro eats, like steak tartare, and more inventive stuff, like a poutine made from polenta steak fries and topped with braised beef and Vermont cheddar. You'll need the couches in the lounge upstairs when you're done.

Midtown Zef's (click here for info and address)
Midtown
It's been a long time coming for Midtown Zef's, which opened its doors in late January, but they're serving up traditional coney island fare at full steam now, so pop in, check out the menu, and set it down, 'cause you know you're just going to get some coneys or a chicken strip pita anyways.

Terri's Cakes Detroit (click here for info and address)
Downtown
Terri's Cakes Detroit hasn't been open long, and their cupcakes and other sweetness have already started to appear in Chicago, California, New York, and on Channel 4. It's no surprise that with flavors like Key lime, cookies and cream, red velvet, blue velvet, strawberry lemonade, and Sprite, they're already attracting attention/ salivation well beyond Michigan's borders.