We've mentioned before that the new Townhouse Detroit is sort of like a Detroit-themed Las Vegas restaurant. But really, that patio. To put it simply, Townhouse is not a place. It is an experience.
If you live in Detroit, eat food, and maybe even sometimes watch TV, there's a pretty good chance you've heard of Chef James Rigato. There's also a pretty good chance that you've heard he has opened a hip new restaurant in soon-to-be-hip Hazel Park. Oh HEY, remember that time we told you Hazel Park would eventually be christened as the new Ferndale, and then said it will be the "next inner-ring suburb to be colonized by hipsters"? Yeah. So. ANYWAY. What can you expect at Rigato's newest spot and full-on passion project? A small menu of painstakingly thought-out dishes that will change frequently, an exquisite wine/beer/cocktail program, and one of the most stylishly designed spaces to open in the last year -- and the bar has been set pretty high. In other words, get there before Rigato gets a James Beard Award and it becomes impossible to get a seat.
It lives, it dies, it lives again. This short-lived Harmonie Park cocktailery now lives on in a new location Downtown, right around the corner from the Townhouse in an old cigar bar that quite possibly sold everything but actual cigars. There is minimal seating, which makes for a fun "everyone in here is friends now" vibe, and you are likely to find a rockstartender or two behind the bar mixing up drinks like "Snaquiris," which are daiquiris, but also snacks. Of booze.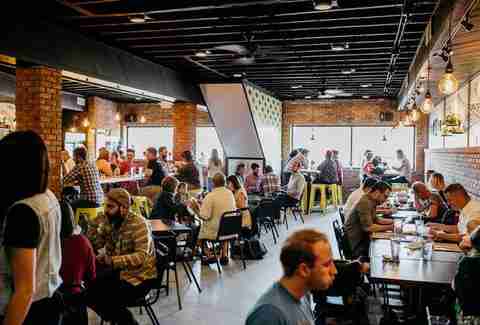 Recommended Video
Chipotle Might Add an Item It Swore It Never Would, Queso
Corktown has yet another hit with this bright and cheery gastropub replacing O'blivion's. If you're looking for high-quality pub food -- including excellent burgers, but also items like lamb meatballs with naan bread and fried goat cheese topped with honey and black pepper -- in a relaxed, unfussy environment with great beer and cocktails to go with it (and really, who isn't?), then Bobcat Bonnie's is your new neighborhood spot. It also has a great brunch -- can't go wrong with Cap'n Crunch French toast, or a deep-fried egg with Sriracha remoulade -- with a build-your-own Bloody Mary and mimosa bar, as well as plenty of vegetarian/vegan-friendly options for the stereotypically Corktown crowd.
Dearborn didn't have a brewery. Now Dearborn has a brewery. Masha'Allah! DB is Dearborn's first microbrewery, which means, for those keeping score, slowly but surely every city in metro Detroit is acquiring its very own neighborhood brewery. Which is as it should be. Many of these places are small, closer to "nano" than "micro," and many of them don't even serve food but do allow patrons to order in. Dearborn Brewing is of that ilk: a taproom only with no kitchen and six semi-rotating handles brewed on its seven-barrel system.
Many, many years ago, Royal Oak was THE place for coffee shops and café culture. Mopey goths with kohl-rimmed eyes and floor-length trench coats would roost amidst a cloud of clove smoke in the back corners of the Coffee Beanery and Brazil to talk about Kierkegaard and Kevin Smith movies. Then Royal Oak transformed into a destination for the dude-bro BlackFinn crowd and the iconoclastic café culture was all but lost. It's starting to come back a bit now, though... places like this solid independent coffee joint are once again taking control, and while the black-clad teenagers have been replaced by carefully coiffed MacBook jockeys, it's still an exciting change to see on Main St. Plus, who doesn't love subway tile?
Coming a little over six months after Republic, Parks & Rec, its sister restaurant, is now open inside the GAR Building, and as far as adorable diners go, this one is, yes, adorable. Working with local (to the state), and hyper-local (to the city) farms and producers, Parks & Rec whips up all your favorite breakfast and brunch dishes like Dutch babies, cinnamon rolls, biscuits and gravy, and eggs Benedict, all with a bit of a gourmand approach... and a few booze options (mimosas, Bloody Marys, sangria, coffee + liquor), creating a proper adult brunch experience without falling into the "Boozy" or "Party" circles of brunch hell.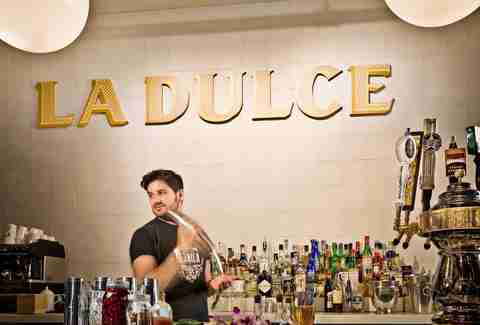 It's a wine/cocktail/beer/coffee bar with particular attention paid to Spanish wines and sherry, as well as a build-your-own gin & tonic menu, which is kind of brilliant, even if you aren't a Douglas Adams fan and don't know the universal significance of G&Ts. It's also a wine and spirits shop. AND it's also a tapas and churros restaurant that somehow manages to nail a Rococo-meets-IKEA motif, and we would really like to know how. Have we mentioned how impressed we've been with Royal Oak lately? If it keeps going like this, we might have to take back all of the many (so many) bad things we've said about it.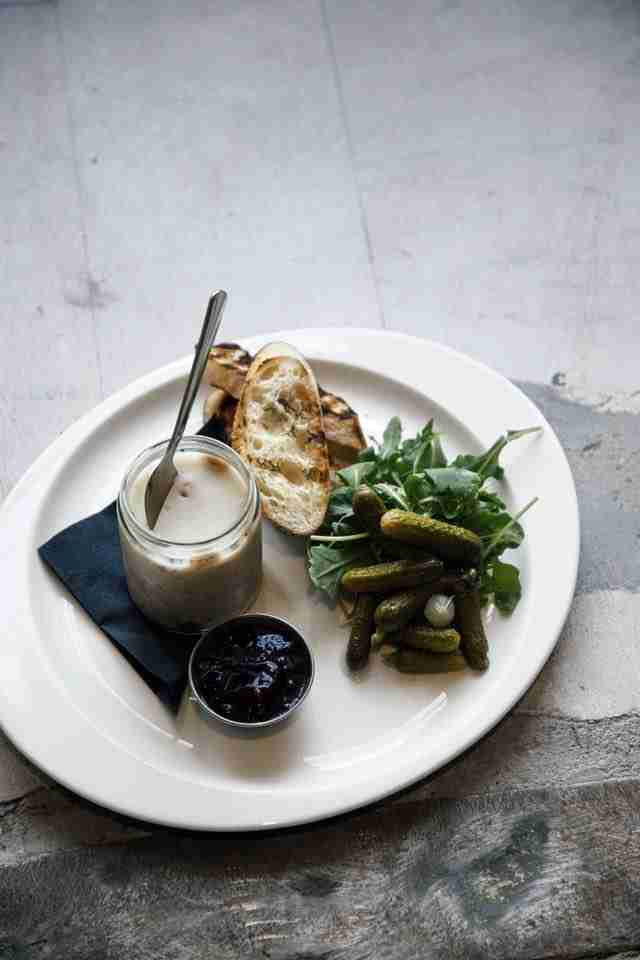 First Townhouse opened, now Central Kitchen + Bar. It's slick. It's stylish. It is very aware of who it wants its clientele to be. Menu items range from fried cheese curds and duck rillettes to buttermilk fried chicken and buttermilk fried quail. It's perhaps a bit too industrial chic to call a "gastropub," but with different window dressing, the term would fit. Basically what we have here, between this and Townhouse, is the beginning of the Everycity Downtown Dining Scene -- millionaire partners behind multi-million-dollar openings that are stylish and flashy and firmly situated at the apex of the bell curve, though not a millimeter ahead of it. Congratulations Detroit, your wildest dreams are finally coming true: you are becoming Chicago.
With the honor of being Novi's first microbrewery in a over a decade AND its first gastropub, Ascension Brewing Company -- located in a building that looks like a fancy farmhouse and manages to be sort of quaint and rustic despite being a mile and a half from Twelve Oaks Mall -- serves made-from-scratch farm-to-table food along with 12 house-brewed beers. Given that the word "ascension" has biblical implications, the name itself isn't too far off, since Ascension is single-handedly redeeming Novi from its soulless, chain-infested, strip-mall-choked suburban nightmare hellscape.
Can we just talk about how this is an amazing band name that is not being put to proper use? Seriously. In the meantime, Lucy & the Wolf is a shared small plates concept in Northville with a menu divided into "charred" and "chilled" columns, barrel-aged cocktails, and an overall gastronomic sophistication that is wholly new to Northville. And also a really great band name someone needs to use immediately.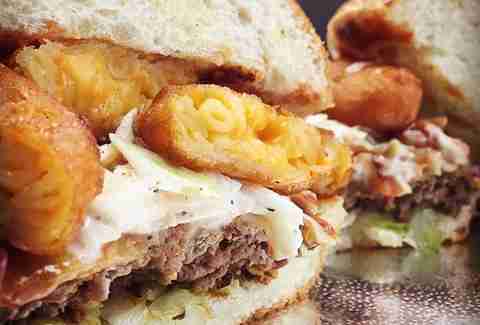 Metro Detroit's very own Good Burger started in a BP gas station in East Dearborn and has since evolved to independent sit-down (as in, non-gas station) locations, first in Garden City, and now back in its original home of East Dearborn. Always fresh and never frozen, the name is no misnomer: the burgers are actually damn good. (Also halal, because Dearborn.) Now, say it with us: "Welcome to Good Burger, home of the Good Burger…"
The beauty of the craft beer boom is that it's not just confined to cities with specific audiences (hipsters) or demographics (with money). Metro Detroit -- and really, all of Southeastern Michigan -- has seen it spread far beyond city centers, into far-flung suburbs and even semi-remote farm towns. And that's where Harsens Island Brewery comes in: located in Marysville, a city known to most metro Detroiters only for its proximity to the border crossing in Sarnia, Harsens Island Brewery is bringing craft beer to an area that has, up until now, been a no-beer's-land. Does that mean there's hope for the Thumb in the future??
Opened in the space that was previously Captain Jack's, that was previously a Rojo Mexican Bistro, The Current is a better space than it is a restaurant, but it's still an upgrade over the majority of the other Nautical Mile options. The food is solid (if overpriced for what you actually get). The beer list is (just) above average. Really it's the patio perched over the marina that makes this place worth a trip, which is pretty much the only thing that makes any of the Nautical Mile restaurants worth it. Seriously, how hard is it to find a decent restaurant on prime waterfront property around here??? (Rhetorical question -- the answer is, "Much harder than it should be.") Still, The Current may be the best one.
South Lyon is becoming quite an unexpected craft beer destination in Southeastern Michigan! First there was Witch's Hat, which just underwent a massive expansion. Now there is Third Monk Brewing Company, a small brewery and taproom with a BYO food policy and five handles that include things like Po Peach Saison and Sing for the Day Belgian Trippel.
Sign up here for our daily Detroit email and be the first to get all the food/drink/fun Motor City has to offer.
Nicole Rupersburg is freelance writer who knows an awful lot about new Detroit restaurants and bars for someone who may or may not spend most of the winter in Las Vegas. Follow her on Instagram @eatsdrinksandldeaves and find out how.
Stuff You'll Like