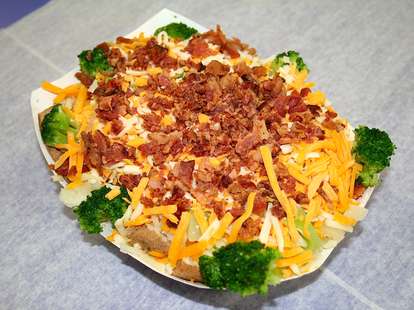 It ain't easy being a restaurant. Even if you've got some amazing eats, there are no guarantees -- with everything from competition to location to the culinary vision of food-savvy animated rats playing a potential role in your success. Inevitably, some places don't quite get the love they deserve, so we've assembled a group of spots that warrant an extra pat on the buns. Did we miss a favorite hidden gem of yours? Let us know in the comments.

The Potato Place
Midtown
Eateries based primarily on the humble potato don't always garner a lot of attention, but Wayne Staters and spud enthusiasts know full well that the matter-of-factly named Potato Place has been dishing up 1.5lb buttery potato masterpieces for 25 years. Topping their spuds with the likes of chili, ham, bacon bits, and plenty of goodies normally found on pizza, it's not hard to see why they've stuck around through the years.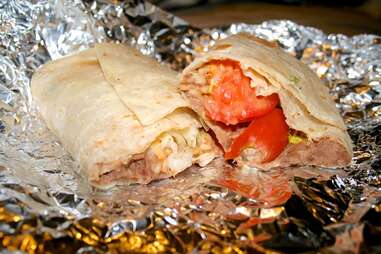 Taqueria Chilango
Mexicantown
Truth be told, there are plenty of unsung taco stands in Mexicantown, but the taqueria in Chilango Market is particularly worthy of extra praise on the strength of its crazy delicious, flavorful, satisfying burritos. As a bonus, you've got your pick of authentic Mexican treats from the bakery for pre- or post-burrito snacking. Or pre- AND post-burrito snacking.
Red Smoke Barbeque
Greektown
Those visiting Detroit with a hankering for barbecue are typically directed to Slows. While that can be sound advice, depending on your taste, another major player in the BBQ pit is Red Smoke, where their hickory- and applewood-smoked ribs, chicken, and pork have the power to delight any smoked meat connoisseur.
Motor City Soul Food
7 Mile
Just because a place doesn't have hundreds of slobbering Yelp reviews or an actively maintained Facebook page doesn't mean it's not bringing the deliciousness. A line out the door is usually a better indicator, and that's a common sight at Motor City Soul Food. Here they load you up buffet-style with flavorful fried chicken, mac 'n cheese, pork chops, and more varieties of cheesecake than you ever thought you could need.
Duly's Place
Mexicantown
Ok, yes, truth be told Anthony Bourdain DID pay Duly's a visit in his show Parts Unkown, but that doesn't mean Lafayette and American Coney aren't still typically the first spots mentioned when someone has coneys on the mind. It's a shame, because Duly's onion-topped, chili-laden coneys can hold their own with any rendition in the city.
Sala Thai
Eastern Market
When you're craving the tastes of Asia, Detroit isn't always the greatest place to be (our Chinatown, like far too many things, didn't quite last). Luckily there's Sala Thai, just going about its business in Eastern Market dishing out plate after plate of spot-on pad Thai and addictive chicken satay.
R.U.B. BBQ Pub
Downtown
The BBQ isn't quite playing on the same level as Slows and Red Smoke, but R.U.B. makes up for it with a killer rhyme scheme and beer... so much beer! They're incredibly deep on indispensible Michigan brews from the likes of Atwater, Bell's, Short's, Founders, Dragonmead, and Motor City. On top of that, the 30 TVs and prime real estate on the edge of Grand Circus Park make stumbling in on your way to/ from the Tigers game an easy call.